8 actors whose lives were badly affected by one of their movies
It's not always glitz and glamor when it comes to the acting world - it can also be a perilous place as far as some actors are concerned!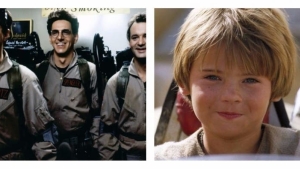 Many a famous face has seen their life and/or friendships badly affected or even ruined by one of their movies. Here are 8 famous actors who hit rock bottom after taking on a particular role.
1. Bill Murray and Harold Ramis's friendship went to the dogs after 'Groundhog Day'
Old friends Bill Murray and Harold Ramis have co-starred in numerous movies, including the classic Ghostbusters. Things continued to be rosy on the friendship front until they joined forces to shoot Groundhog Day, when hierarchy 'issues' got in the way. How? Well, Ramis was the director and Murray played the lead role. Ramis wanted to create a feel-good comedy, whilst Murray, who was going through a tricky divorce, wanted something darker. A lot of people tried to remind Murray that his monumental success was partly due to Ramis and that he should do what he was told, rather than laying down the law.
The result was that they didn't speak for 21 years. They finally rekindled their friendship shortly before Ramis passed away after a long battle with an autoimmune disease.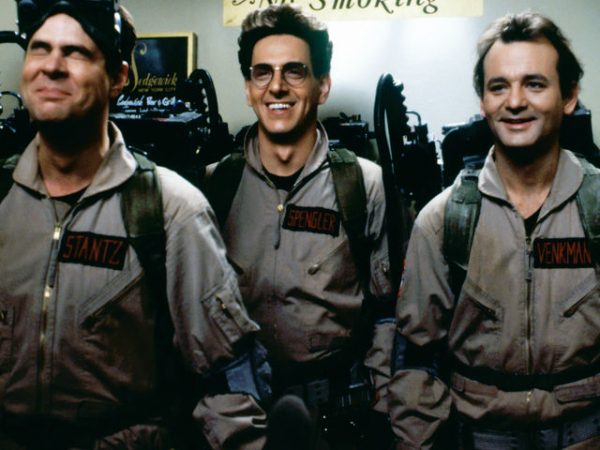 Photo credit: Ghostbusters
2. George Clooney contemplated suicide after filming Syriana
George Clooney was involved in a serious accident whilst shooting this movie. His spinal injury was so bad that spinal fluid would frequently drip from his nose! He also suffered from terrible migraines and memory loss. To make things worse, medical experts weren't sure how to treat him.
Things got so bad the George considered suicide - he felt his career would crumble due to his memory problems. Thankfully a neurologist (Lisa Kudrow's brother no less) got to the bottom of his problem and after several surgeries George was well and truly back on his feet!
3. Jake Lloyd was mercilessly bullied at school
Jake was the first actor to play Anakin Skywalker when he was cast in Star Wars, Phantom Menace. Sadly this role led him to be badly bullied by his classmates and no one stopped 10 year-old Jake from being picked on. His life rapidly went downhill and in addition to several run-ins with the law, he was also diagnosed with schizophrenia.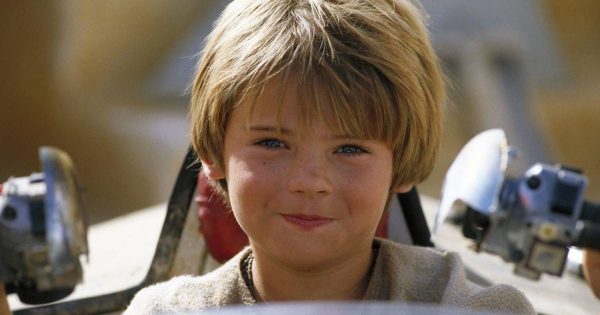 Photo credit: Star Wars episode I: The Phantom Menace
4. The curse of playing Anakin
Hayden Christensen took over the role of Anakin in Star Wars Episodes 2 and 3. He wasn't that popular with fans, who made their feelings clear! What's more, he became synonymous with this role - something that didn't help his acting career. He finally decided to quit acting and bought a farm... To date he's not shown any interest in going back into movies.
5. William Atherton was attacked in the street
Atherton's role in Ghostbusters certainly had drawbacks… His portrayal of a bad guy was so convincing that fans would try to attack him in the street! This went on for years and meant there were times when the actor didn't want to leave his house.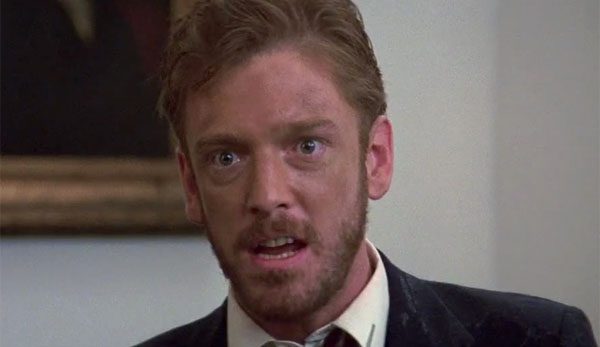 Photo credit: Ghostbusters
6. Bruce Willis was left partially deaf by Die Hard
Everyone remembers the first Die Hard movie. Willis played McClane, a policeman who took on the movie's villains. In one scene he's seen shooting across a table that he's hiding behind: unfortunately his left ear wasn't protected and he held his pistol close to his head. The result? The noise left him with hearing problems in his left ear.
7. Rupert Grint is the only one of the Harry Potter 'trio' who hasn't managed to shake off his role
Lots of actors find themselves stuck with a character and Rupert Grint (AKA Ron Weasley) is no exception. The young actor hasn't managed to land any other roles, unlike his co-stars Emma Watson and Daniel Radcliffe. He's had a really hard time dealing with this - if only someone would realize that he's more than a courageous, albeit clumsy, little wizard.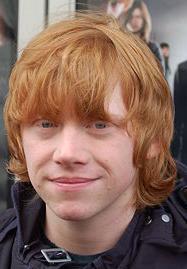 Photo credit (creative commons): John Griffiths from London, United Kingdom
8. Emma Watson keeps being sent bibles!
A month doesn't go by with a bible landing in Emma's mailbox! A lot of practicing Christians disapprove of the Harry Potter franchise and its occult references, so to help Emma get back on the right path, they'll often send her copies of the bible!
Source: Cracked

By Straker Julia
Writer
Passionate about writing, I write articles on the subjects that I love. Creativity and Animals themes are my favorites!