We don't know about you, but between 2001 and 2003, Lord of the Rings rocked our cinematic world. J.R.R. Tolkien's trilogy had us on the edge of our seats as we watched the Fellowship and its allies save Middle Earth from the clutches of evil Sauron. The movies stayed true to the books and Peter Jackson gave us one of the finest casts in movie history.
Time flies, so we'd like to give you a glimpse of how our favorite characters have fared since the first movie was released 16 years' ago.
1. Frodo Baggins AKA Elijah Wood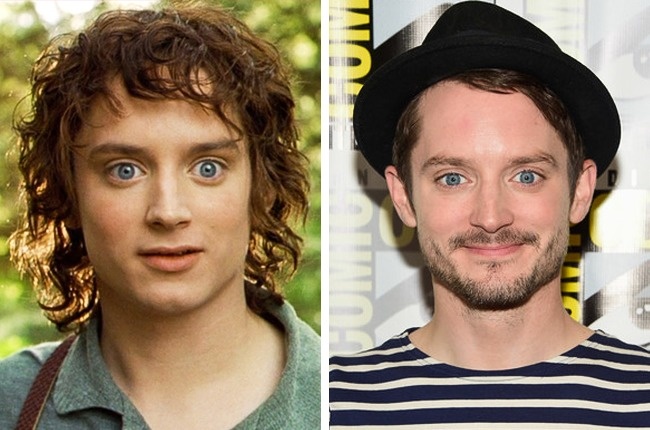 Elijah was well-known before Lord of the Rings, but the franchise shot him to stellar status. He went on to win several roles including Patrick in Eternal Sunshine of the Spotless Mind, as well as voice overs in animated movies. He also set up his own record label, Simian Records, in 2005.
2. Legolas, the elf played by Orlando Bloom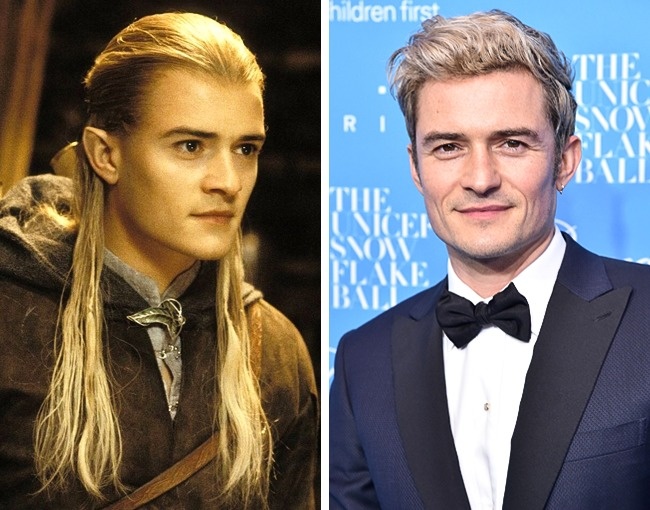 © warnerbros © Stephen Lovekin/REX/Shutterstock
Another actor that audiences recognized was Orlando Bloom who played Legolas, the bow and arrow-wielding elf. Bloom is also famous for his role in the Pirates of the Caribbean franchise, where he co-starred alongside Johnny Depp and Keira Knightley.
3. Gandalf played by Ian McKellen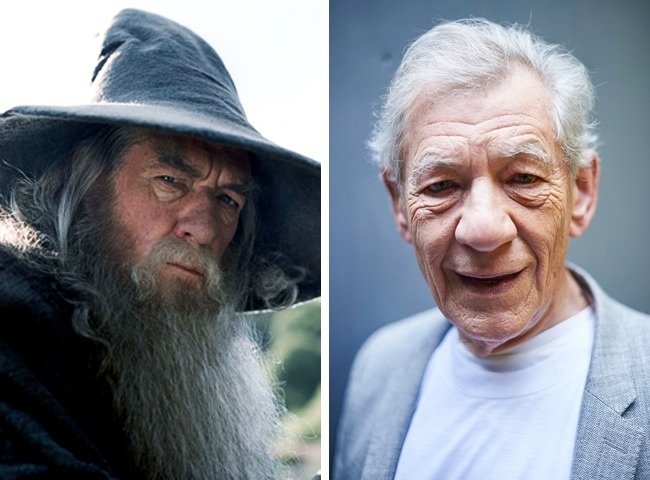 Ian McKellen has been a famous British actor since the 70's, receiving an OBE in 1979 and a knighthood in 1991. But it was around 20 years' later that his talents began to conquer Tinseltown, with famous roles including Tsar Nicola II in Rasputin and Magneto in Marvel's X-Men series.
4. Aragorn played by Viggo Mortensen
© warnerbros © Nils Jorgensen/REX/Shutterstock
This Danish actor is a man of many talents - he's also an artist, photographer, poet and musician. He founded Perceval Press, a small publishing company that publishes works by little-known artists and was also awarded the Knight's Cross of the Order of the Dannebrog in 2010.
5. Arwen or Evenstar, played by Liv Tyler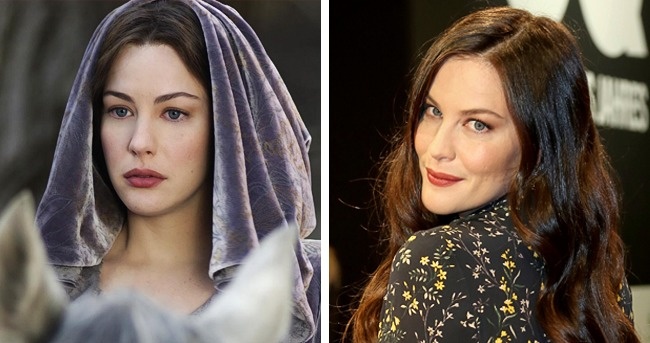 © warnerbros © BabiradPicture/REX/Shutterstock
Liv Tyler had already starred in Stealing Beauty and Armageddon, but after LOTR, she took a break and had 3 children. She's since gone back to work, this time as a producer.
6. Sean Astin AKA Samwise Gamgee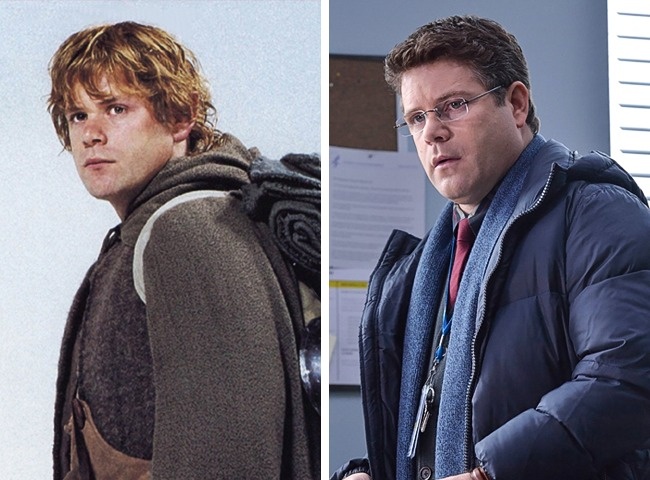 © warnerbros © Everett Collection
Astin is still a professional actor, but made his mark as Samwise 'Sam' in Lord of the Rings. In 2004, he joined forces with Joseph Layden to write 'There and back again: An Actor's Tale', which provides an inside look at life on the LOTR set.
7. Meriadoc 'Merry' Brandibuck played by Dominic Monaghan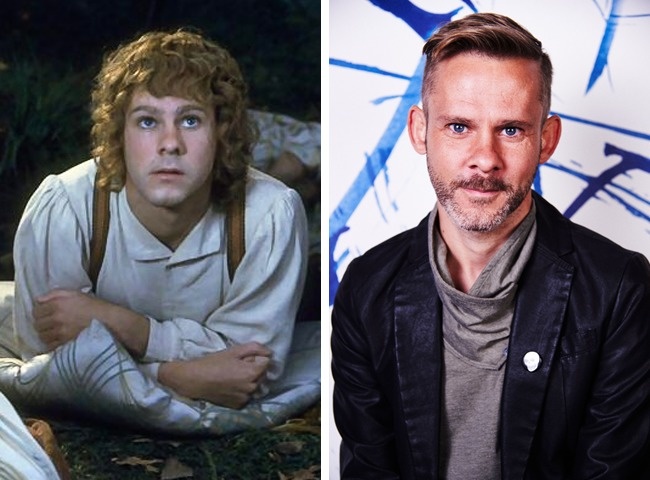 © warnerbros © Michael Buckner/Variety/REX/Shutterstock
Few people know that Monaghan (alongside Billy Boyd) contributed to the Lord of the Rings script. He's also famous for his role as Charlie in the widely acclaimed series Lost.
8. Peregrin 'Pippin' Took AKA Billy Boyd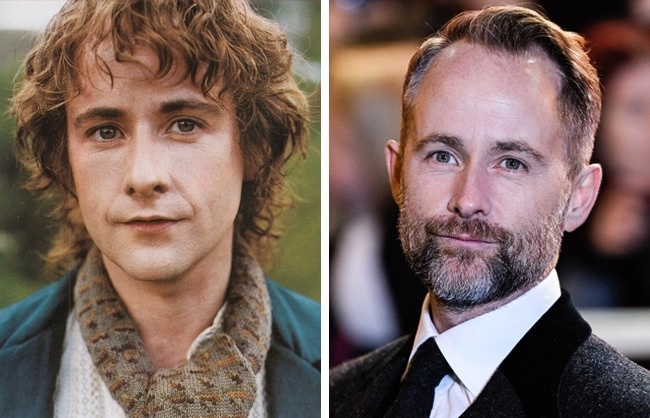 © warnerbros © LFI/Photoshot/REPORTER
Boyd is also an acclaimed singer, composer and musician. He wrote and sang 'The Edge of Night' in the third movie, The Return of the King. He fronts the Scottish band Beecake and is a close friend of Dominic Monaghan. He's also a patron of the Scottish Youth Theatre and the National Boys Choir of Scotland.
9. Boromir played by Sean Bean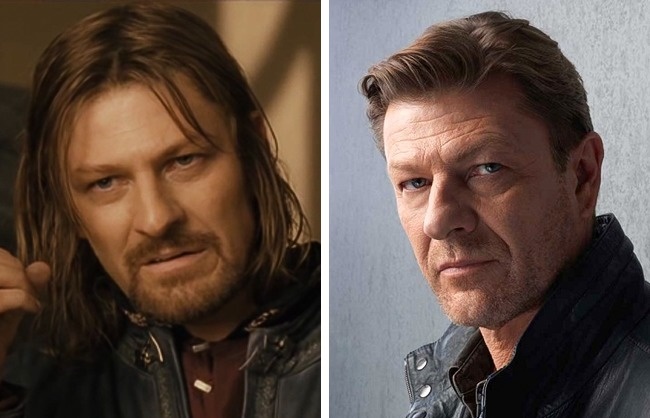 Sean Bean had a lot of roles under his belt before Lord of the Rings and went on to equally great things. He appeared in Troy, Silent Hill and most recently the awesome Game of Thrones. In 2007 he was awarded a Doctor of Letters in English Literature from the University of Sheffield.
10. Éowyn played by Miranda Otto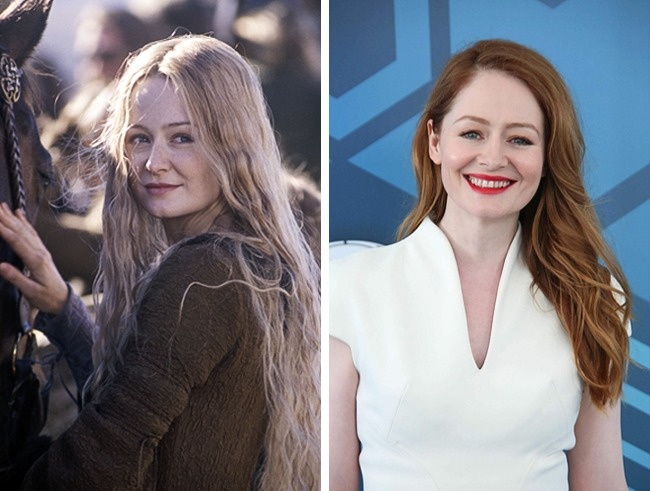 © warnerbros © Gregory Pace/REX/Shutterstock
Otto has yet to play a lead role: after Lord of the Rings, her biggest role was in 2014's Frankenstein.
11. Bilbo Baggins played by Ian Holm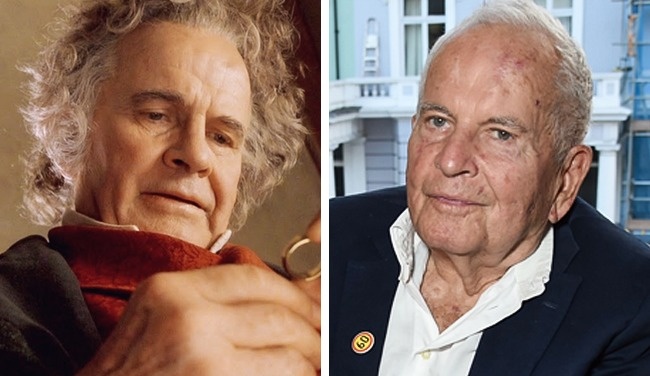 © warnerbros © RICHARD YOUNG/REX/Shutterstock
Holm first burst onto our screens in 1958 and has no less than 110 roles to his name. He played Ash in Alien, Napoleon in Time Bandits, Father Vito Cornelius in The 5th Element, without forgetting LOTR's Bilbo Baggins. Ian Holm received a knighthood in 1998 for his services to drama.
12. Galadriel played by Cate Blanchett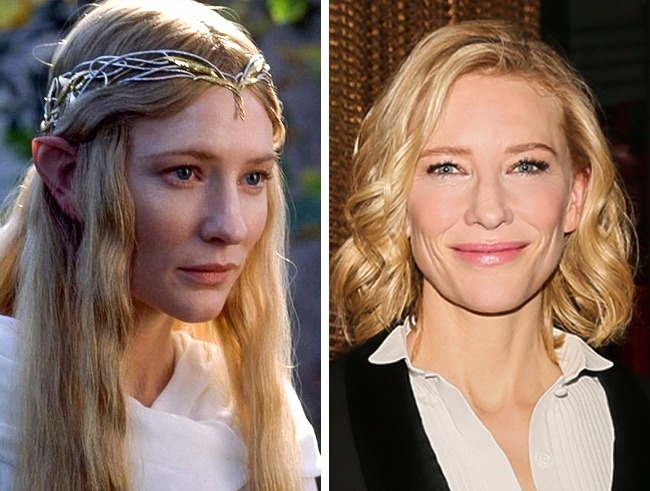 © warnerbros © Angela Pham/BFA/REX/Shutterstock
Cate's starred in 40 movies and is well-known for her theatrical appearances. She was honored with a star on the Hollywood Walk of Fame and in 2009 her face featured on a series of Australian stamps that honored the country's 4 Oscar winners.
13. King Théoden played by Bernard Hill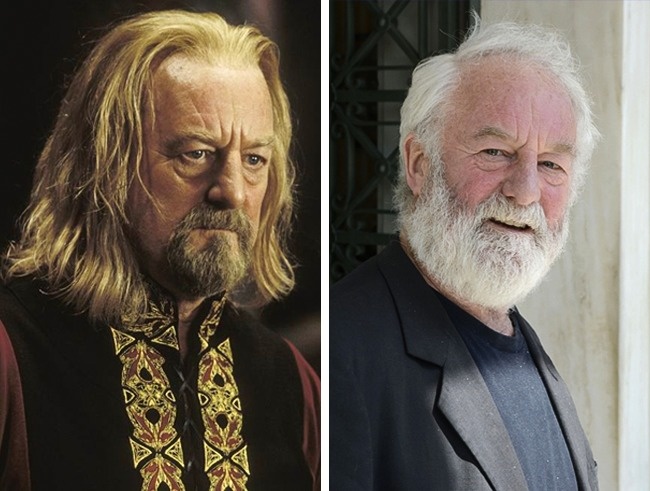 © warnerbros © P Anastasselis/REX/Shutterstock
Hill had previously been seen as the ship's captain in Titanic, before taking on the role of King Théodon in Lord of the Rings. To date, he's the only actor in the world who played in more than one film that took home 11 Oscars.
14. Elrond played by Hugo Weaving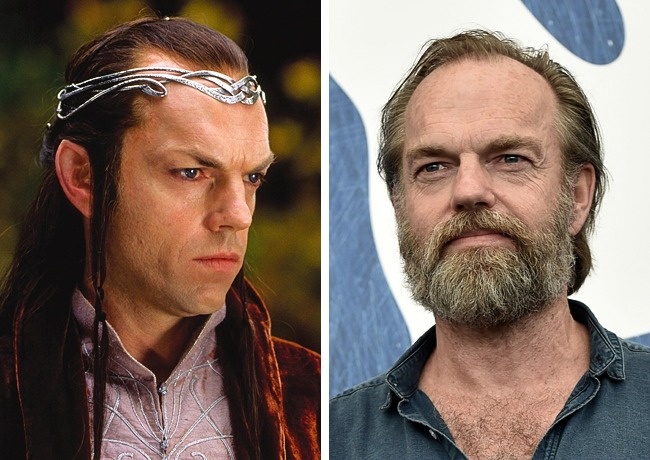 You'll remember Weaving as Agent Smith in The Matrix and as V in V pour Vendetta.
15. Gimli played by John Rhys-Davies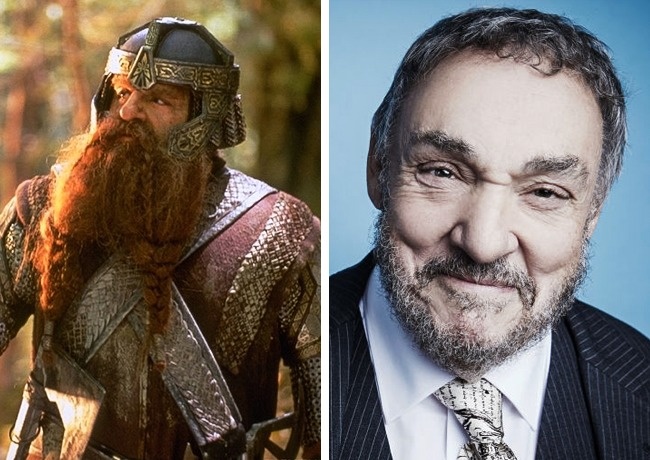 John Rhys-Davies' distinctive deep voice helped him to clinch a variety of roles in movies such as SpongeBob SquarePants, Sliders and India Jones: The Last Crusade.
16. Gollum played by Andy Serkis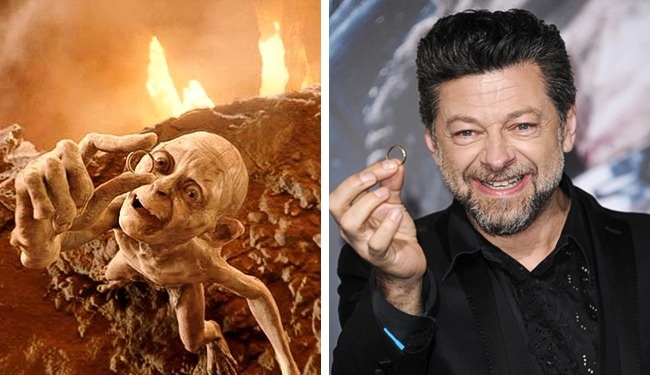 © warnerbros © Richard Shotwell/Invision/AP/Fotolink
Serkis loves playing 'non-human' roles! He played Caesar in the Planet of the Apes movies, King Kong in King Kong and frequently does voice overs for video games. He reappeared as Gollum in The Hobbit series and also took turns behind the camera as second unit director for a number of scenes.
Photo credits: warnerbros, digitalspy, BabiradPicture/REX/Shutterstock