These British actors are perhaps two of the most famous thespians on the planet. With Patrick Stewart taking the helm in Star Trek and Ian McKellen wowing us in Lord of the Rings, they also worked together for the blockbuster X-Men movies. What you may not know is that they're also really close friends and equally famous for their high jinxes!
Now aged 77 and 78, Patrick Stewart and Ian McKellen were both knighted in recognition of their contribution to the acting world. They first met during the 70's at The Royal Shakespeare Company. McKellen was already a star and Stewart was one of his fans. The X-Men franchise brought them closer together, particularly as they both had difficult upbringings. Stewart's dad was a violent man and McKellen, being openly homosexual, had to deal with a lot of negative prejudice.
But despite their ups and downs, what's so cool about these guys is their amazing sense of humor and the way they bounce their wit off each other! Here are 20 photos that perfectly sum up their friendship - proof that age has no limit when it comes to having fun with your best buddy!
1. The sign that Ian McKellen held at the Women's March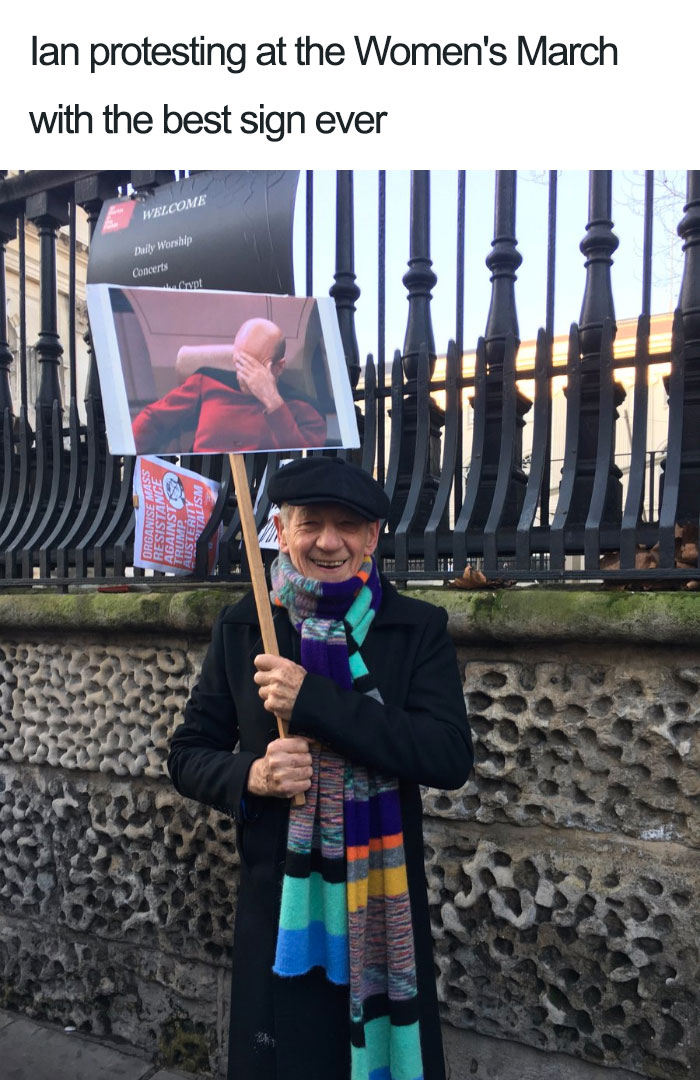 2. Just like a pair of kids!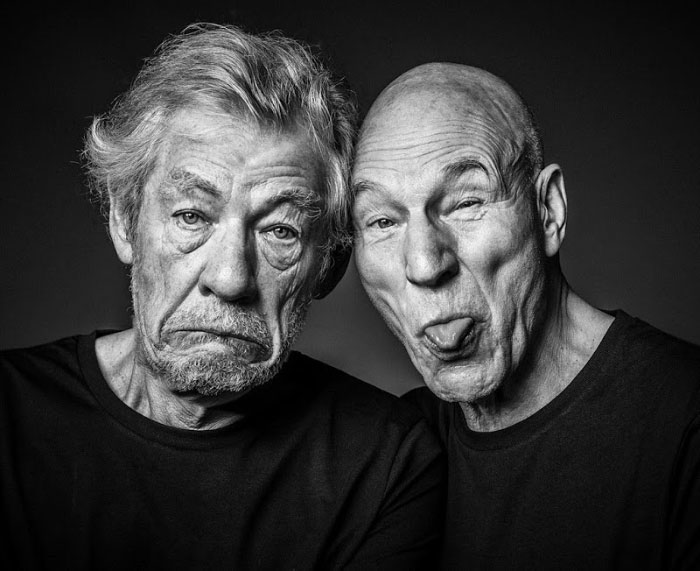 3. A couple of English 'geezers' complete with bowler hats!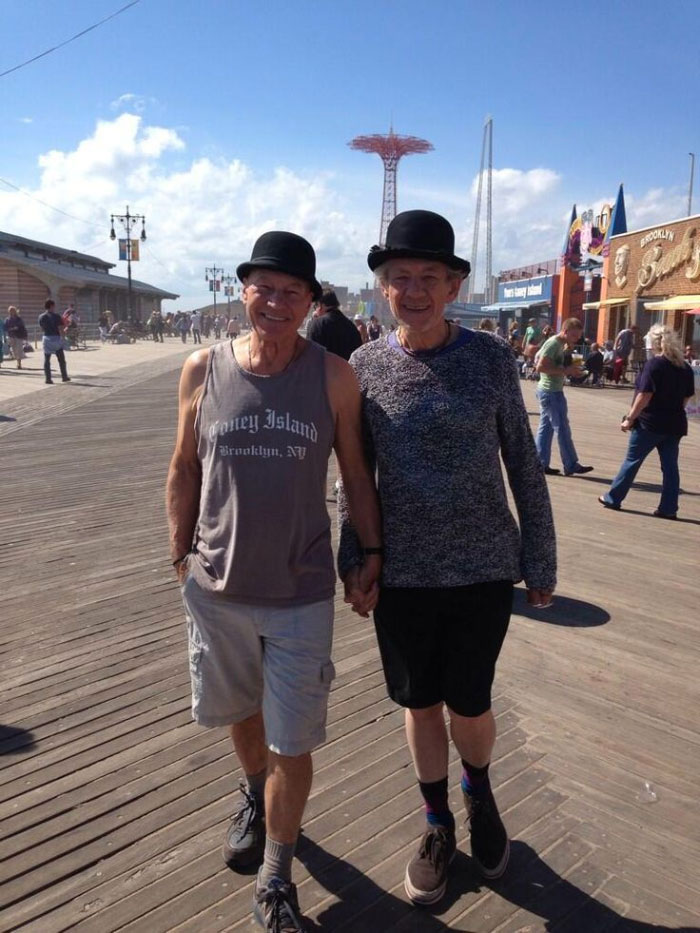 4. Ian McKellen's part of Patrick's 'extended family'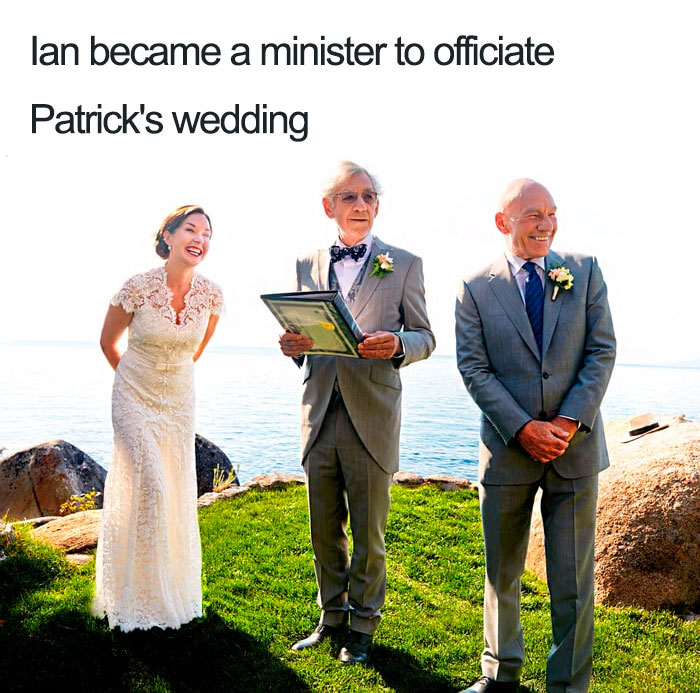 5. Playing up for the camera!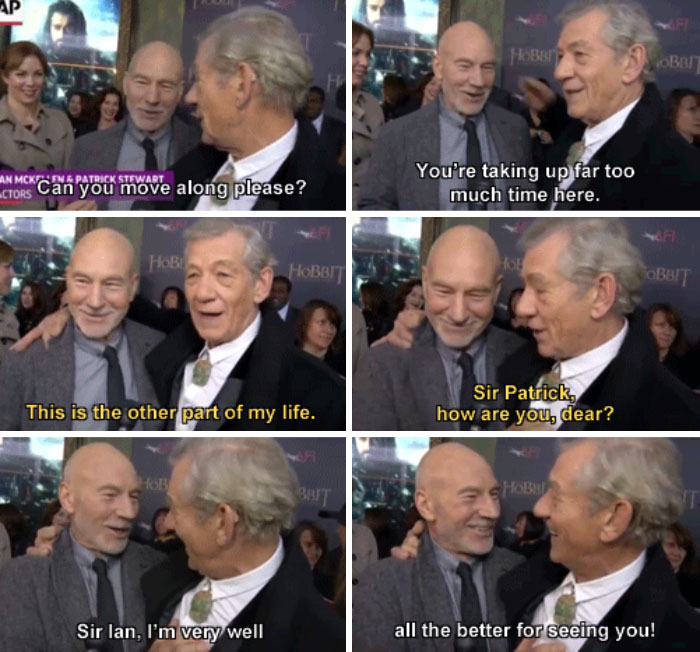 6. Hilarious! We love the dress!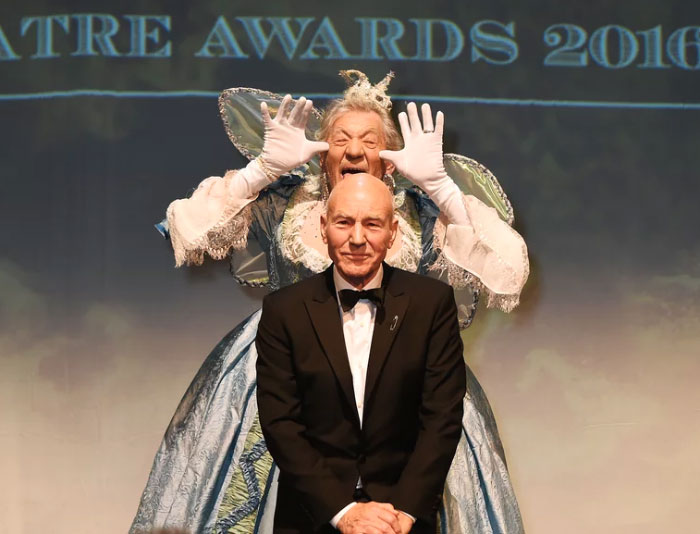 7. Thomson and Thompson!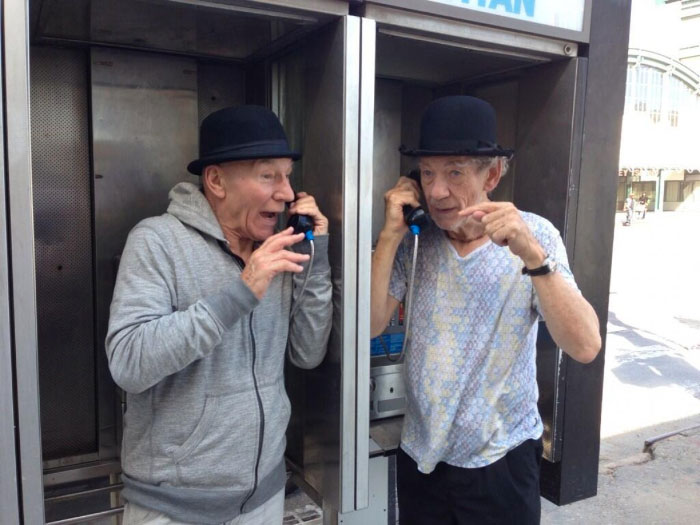 8. Congratulations are in order!
9. Hanging out with your pal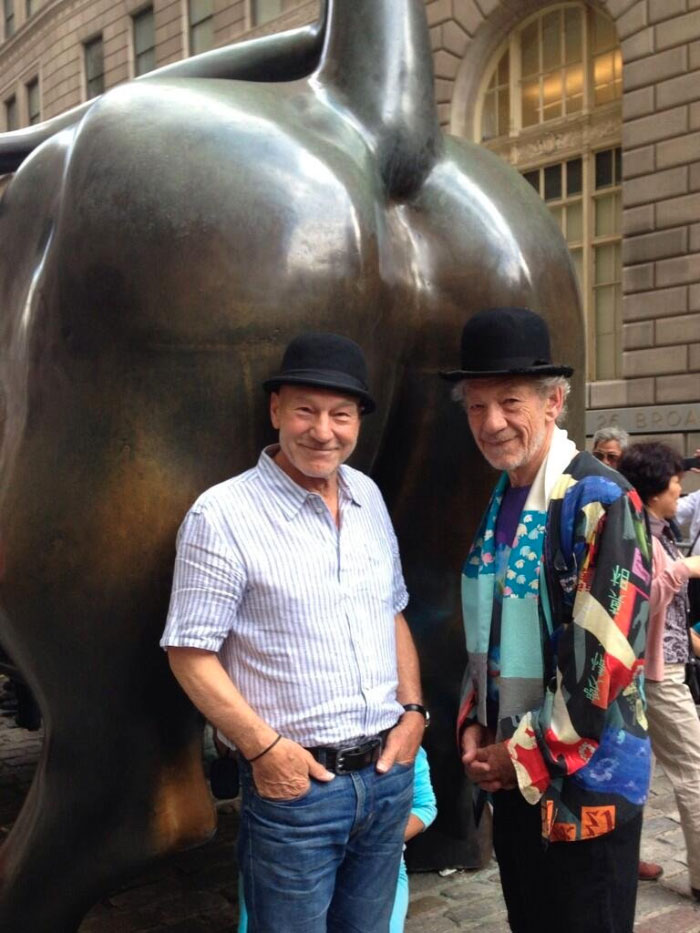 10. A scary Ferris wheel ride!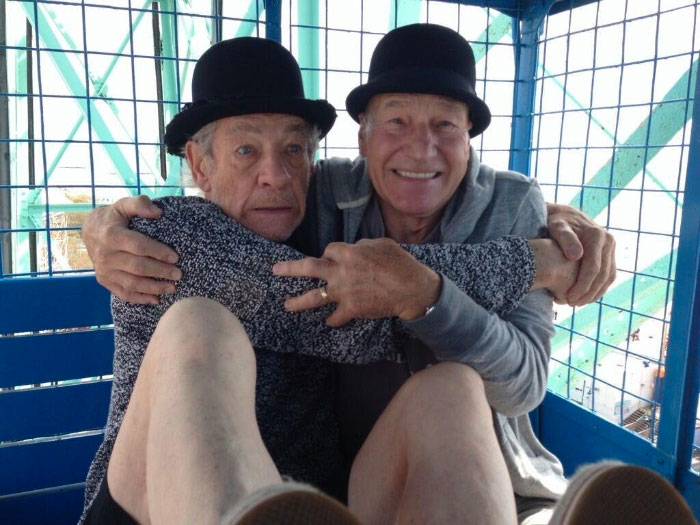 11. An amazing photo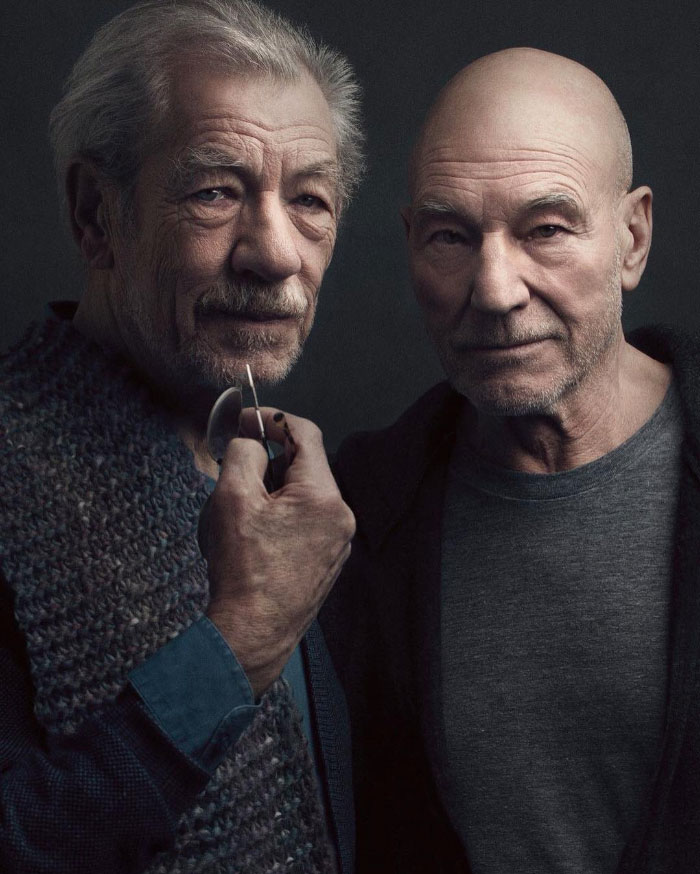 12. Patrick's married to Sunny Ozell, but she'll never get in the way of his friendship with Ian!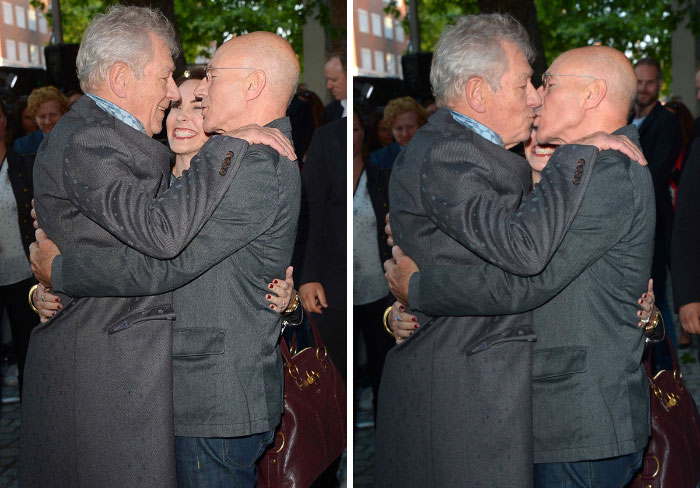 13. They do love their bowler hats!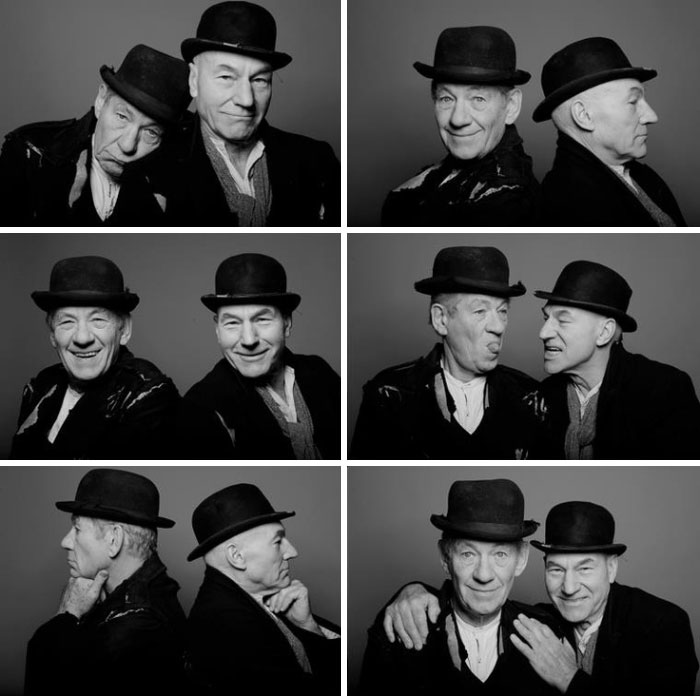 14. Sweet replies!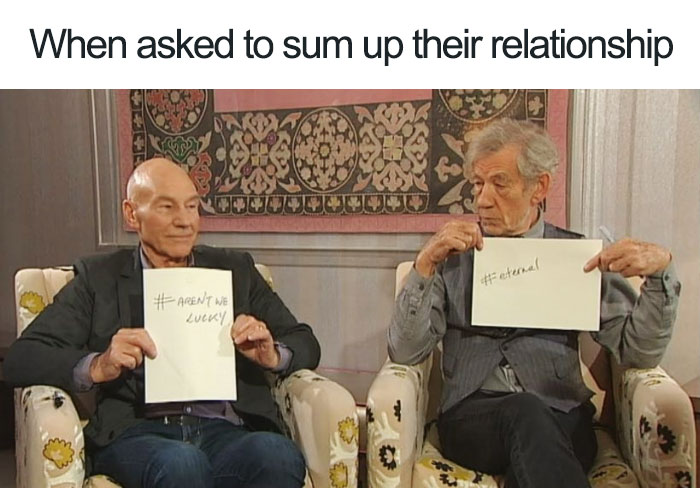 15. When one of them gets to rehearsals before the other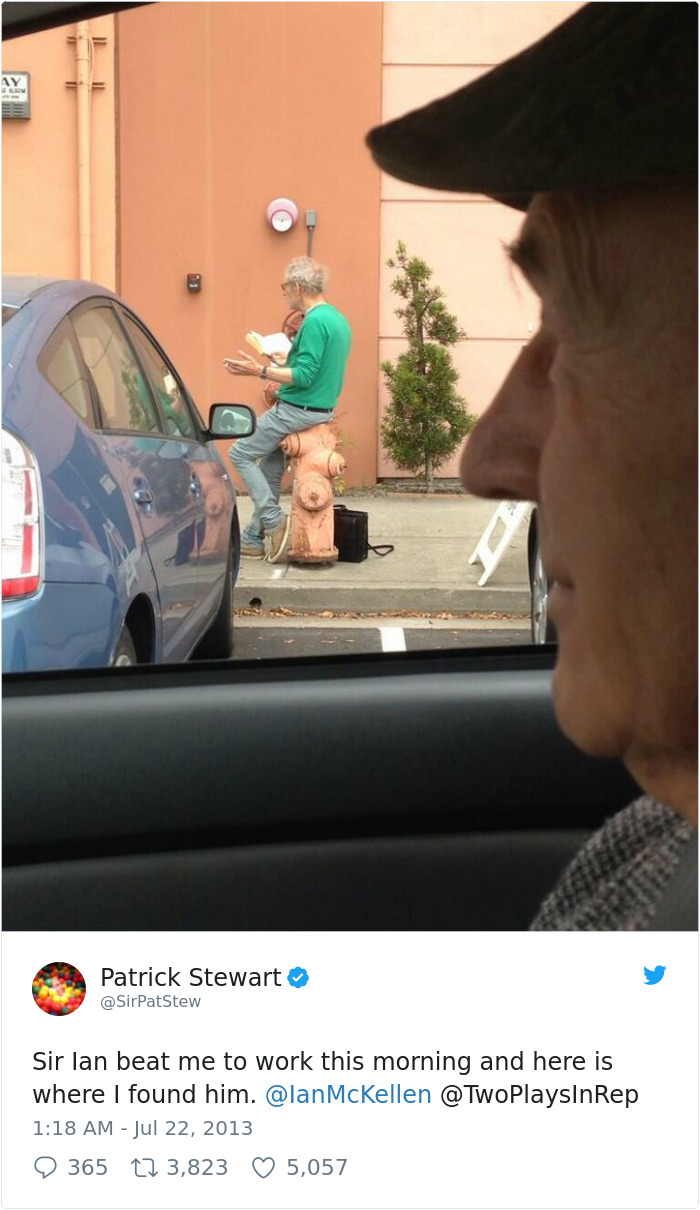 16. BFFs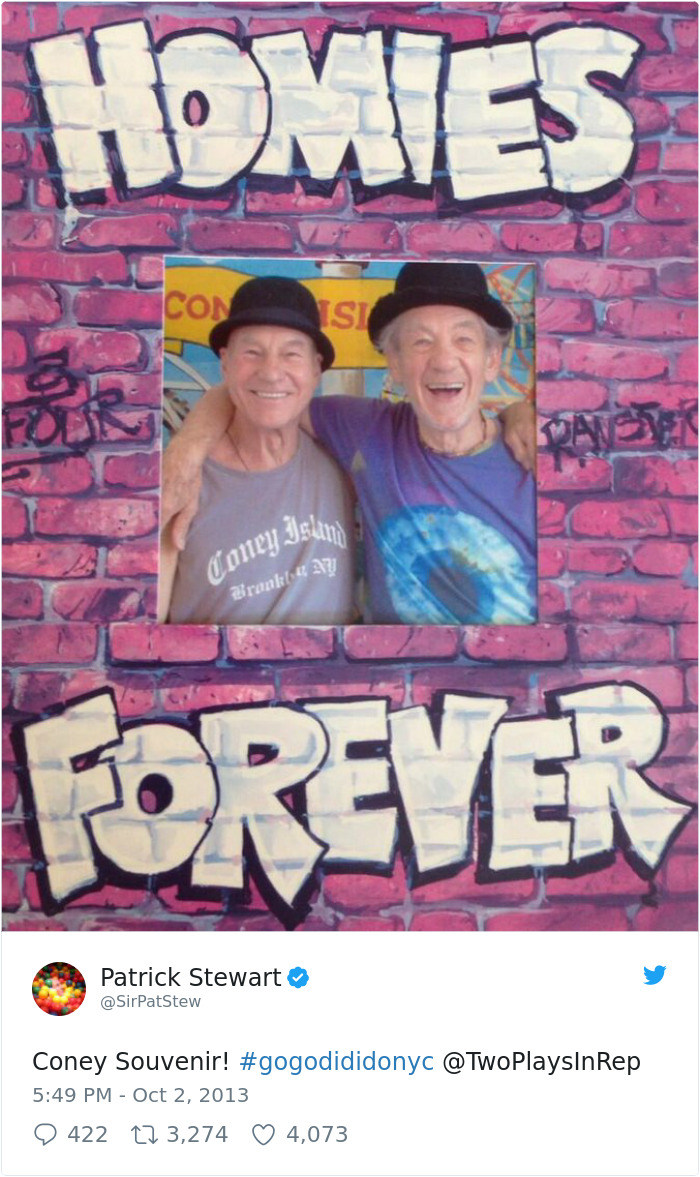 17. Meeting Santa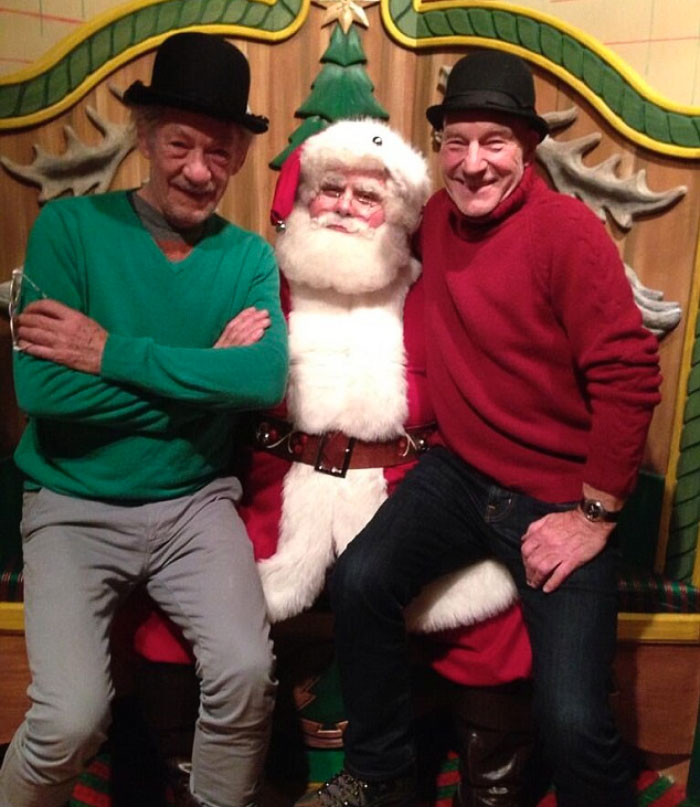 18. Posing in front of an iconic landmark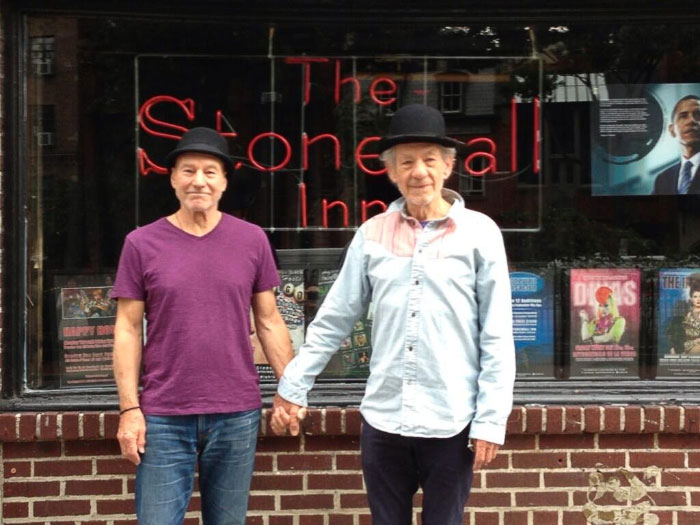 19. A joke between friends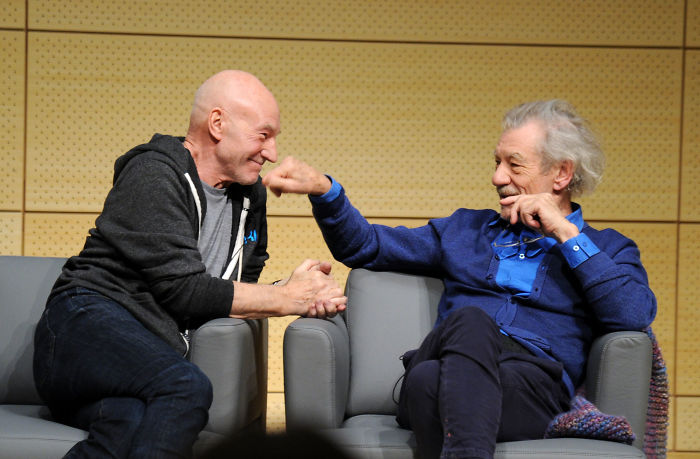 20. Return of the Two Kings?