Being an on-screen couple can draw actors closer to together, but in some cases it flourishes into full-blown love. Ever wondered why you can feel the simmering lust between some movie couples? Well, it's often because there's something going on behind the scenes!
Here are 10 movies featuring couples who were also lovers in real life (and some have stood the test of time!)
1. Gigli in 2003, with Jennifer Lopez and Ben Affleck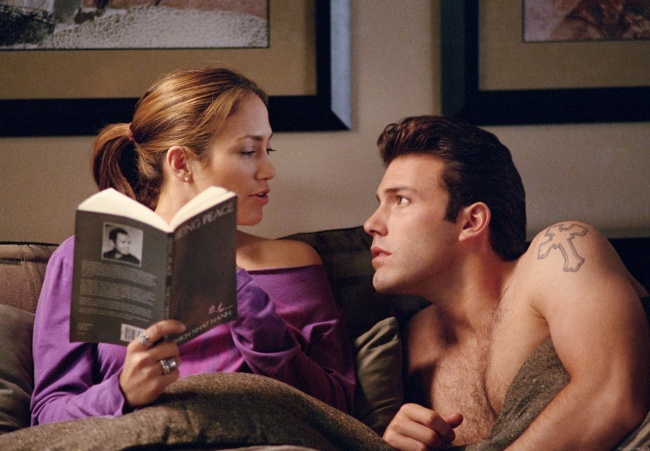 Lopez played Ricki, a man-hating serial killer who suddenly falls for the charismatic Larry (Ben Affleck). This amorous encounter enables Ricki to change her opinion of men and of life in general. Lopez and Affleck weren't in relationship before this crime/romance was filmed, but as the shoot when on, they fell in love. Although their relationship didn't last, for a while 'Bennifer' was the hottest celebrity couple on the Hollywood circuit!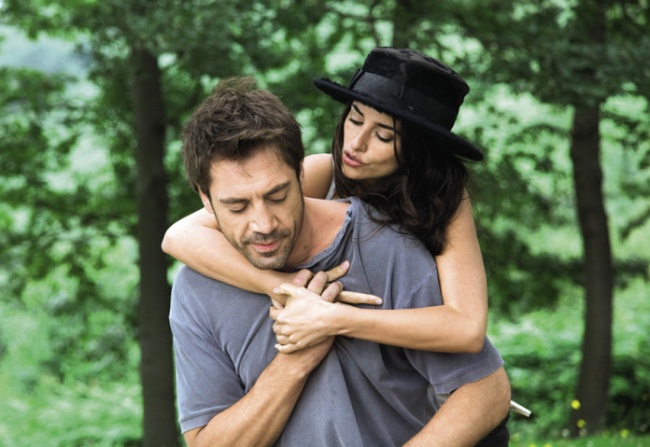 © Mediapro
These Spanish actors got together during filming and it was clear from Javier's performance that he was smitten with gorgeous Penelope. And it's proved to be a lasting liaison - now married and parents to 2 children, they're still head over heels in love and are frequently seen cozying up to each other.
3. Cruel Intentions in 1999 with Reese Witherspoon and Ryan Phillippe
Another couple who went on to tie the knot and have a family. Although they have since separated, they remain friends and Ryan has frequently credited Reese for mothering skills.
4. The Apartment in 1996 with Monica Bellucci and Vincent Cassel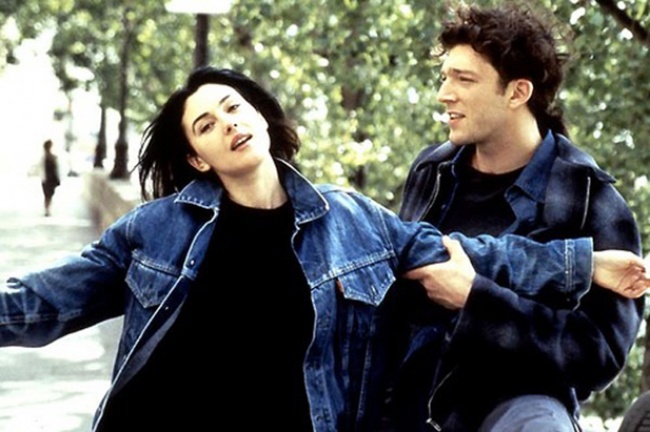 © IMA Films
Monica Bellucci was relatively unknown when she landed her role and managed to seduce French heart-throb Vincent Cassel whilst shooting The Apartment. Cassel was already famous for his womanizing ways, but he fell for his stunning Italian co-star and their relationship lasted for several years.
5. The Rum Diary in 2010 with Amber Heard and Johnny Depp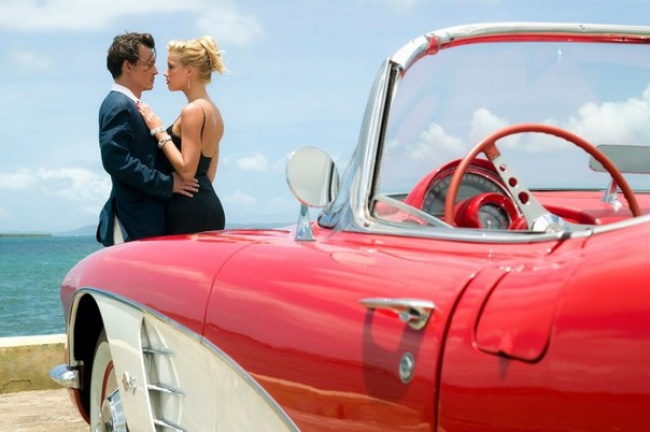 Depp's personal life was thrown into turmoil after filming this movie. He left French superstar Vanessa Paradis, the mother of his children, and set up home with Amber Heard. During his 14 years with Paradis he never once asked for her hand in marriage, but was quick to walk down the aisle with Heard. Sadly this relationship has turned into an acrimonious divorce, so who knows what the future holds for our favorite swashbuckling pirate?
6. Step Up in 2006 with Jenna Dewan and Channing Tatum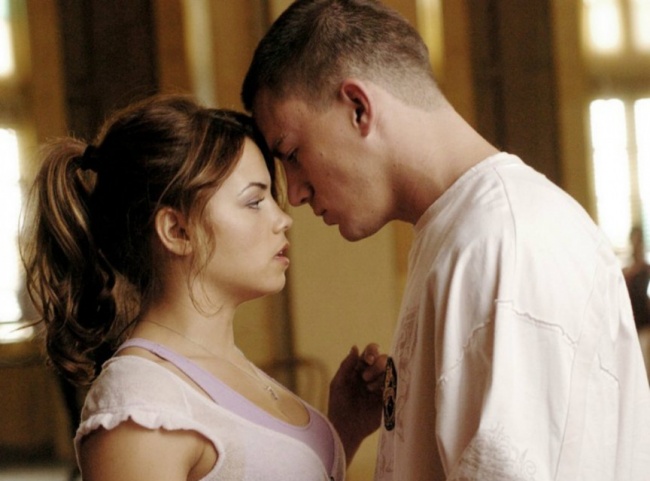 Love mixed with dance has always attracted audiences, but this movie was no Dirty Dancing as Dewan and Tatum continued their passionate moves off-set. They're now married and parents to Everly, with Tatum referring to his wife as a 'supermom' and 'warrior'. Looks like this one could last until death do they part...
7. Days of Thunder in 1990 with Nicole Kidman and Tom Cruise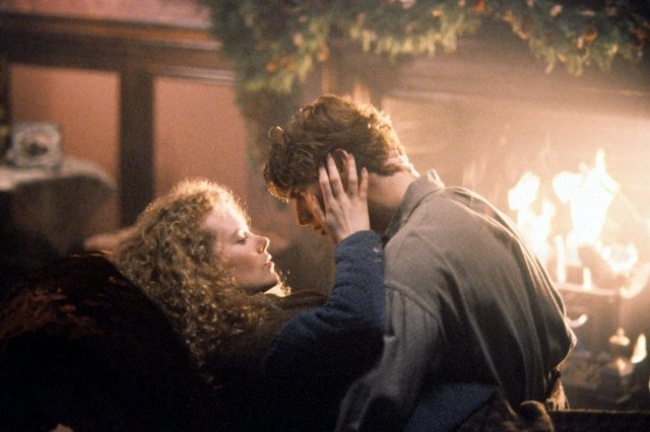 Australian Kidman was already famous for her porcelain skin and flaming red hair, whilst Cruise was still basking in his Top Gun success. They met on set, fell in love and went on to adopt two children. Admired for their talent as much as their looks, the media went into meltdown when they announced their separation several years later.
8. Alfie in 2004 with Sienna Miller and Jude Law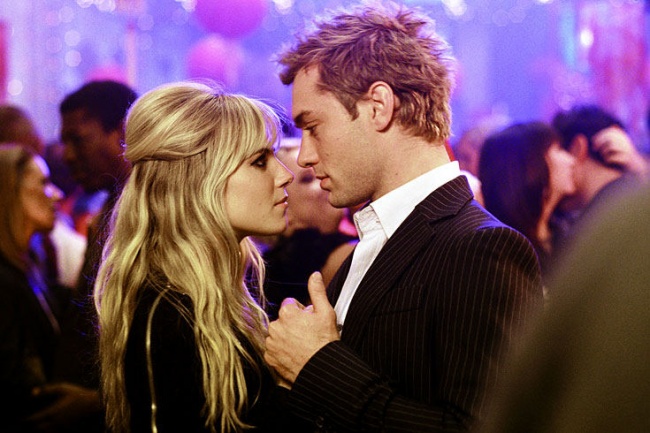 Jude Law's always been known for his Casanova ways and playing alongside Sienna Miller was clearly a pleasant experience. Dashing Law got engaged to Miller, but was later a victim of the 'Nanny Curse', when he was accused of having an affair with his children's au pair - and sleeping with the nanny has ended several celebrity relationships in recent years!
9. Mr. and Mrs. Smith in 2005 with Angelina Jolie and Brad Pitt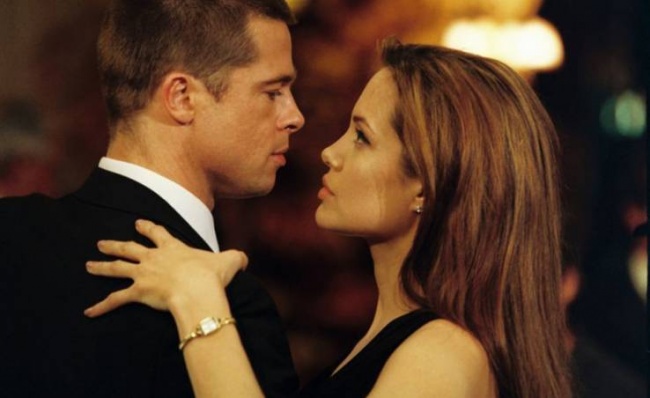 Mr. and Mrs. Smith spelled the end of Brad Pitt's marriage to Jennifer Aniston and also provided tormented Angelina with a stability that she clearly needed. 'Brangelina' and their kids went on to become a formidable team, but sadly after 12 years of being together they finally split. Latest news is that Brad has given up his wild ways and the Hollywood rumor mill claims that a reconciliation may be on the cards. Watch this space...
10. The Amazing Spiderman in 2012 with Emma Stone and Andrew Garfield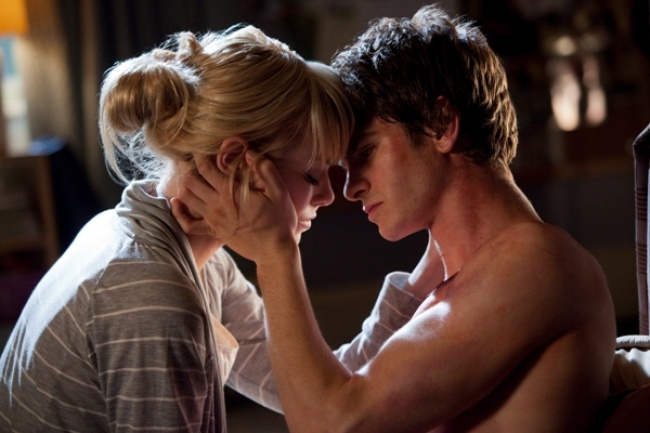 Spiderman's Garfield finally found his soulmate in the form of his co-star Emma Stone and they've been going strong since weaving their web in 2012!