Everyone loves gifts. Some people have found ways to make them even more of a surprise by wrapping gifts to look like something else – like in the photos below.
A gift wrapped in a perfectly square or rectangular shape doesn't give anything away about what's inside. It's obviously something that will have to be opened to reveal what's inside. But if you get a gift that's wrapped to perfectly match the shape of what it is, there's no surprises. Unless you go the extra mile and make it even more of a surprise!
Here are 15 photos of wrapped gifts that have that little extra something.
1. When you aren't a handyman, chocolate is obviously the gift you need.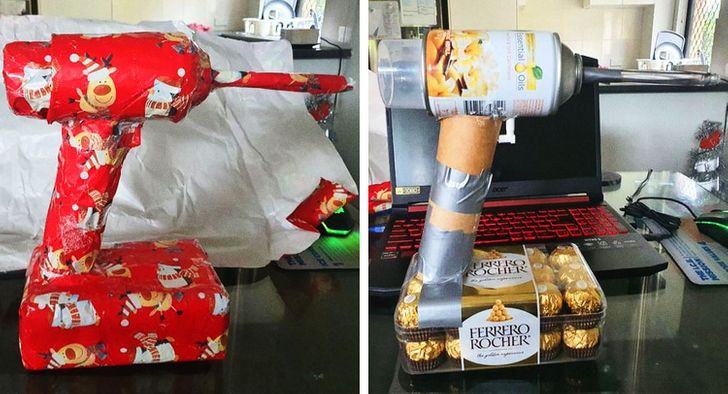 2. This grandma decorates her own wrapping paper.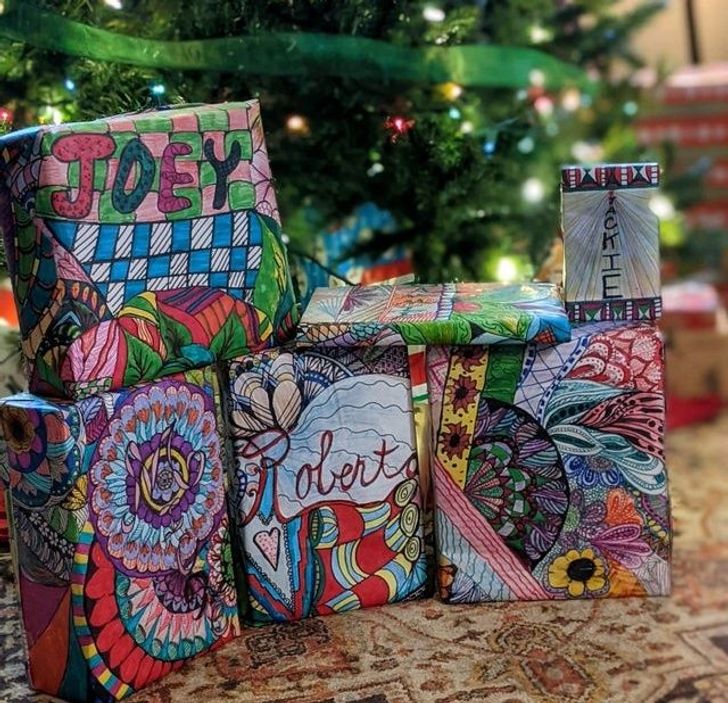 3. His sister is actually getting a pretty necklace…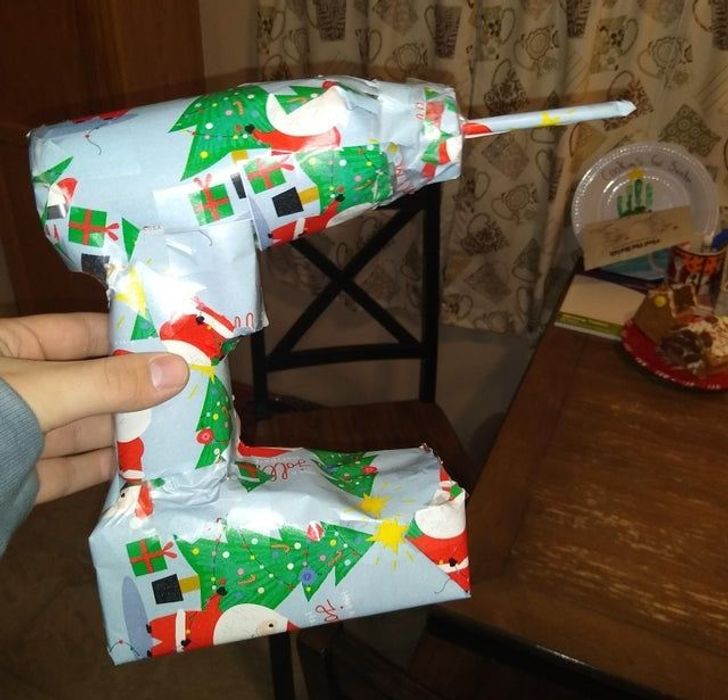 © Trees_and_bees_plees / Reddit
4. This guy decided to be creative with his wrapping – using different countries' flags!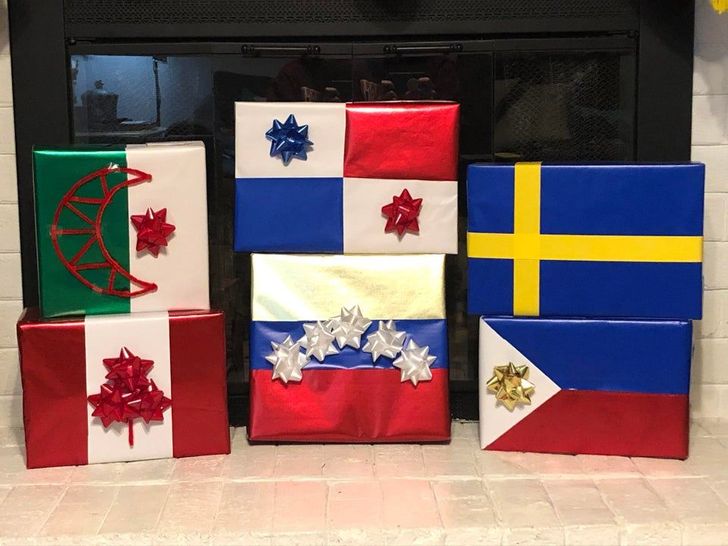 5. If there really is a dog inside, we hope it lasts until Christmas.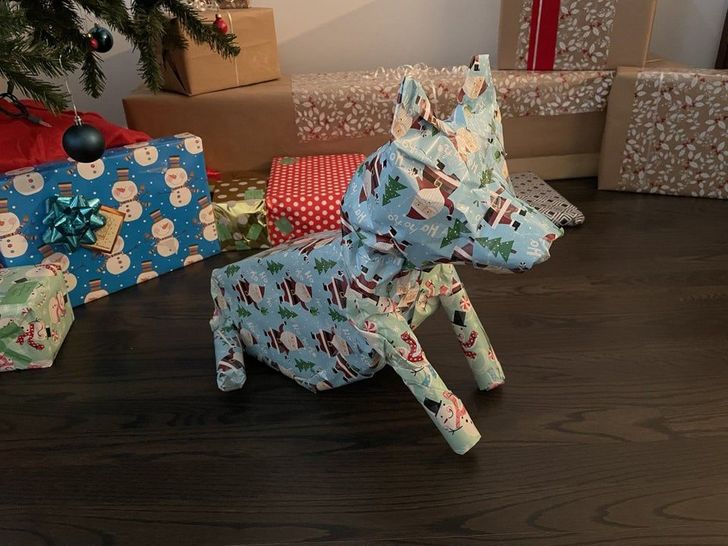 6. A tool set for his handyman brother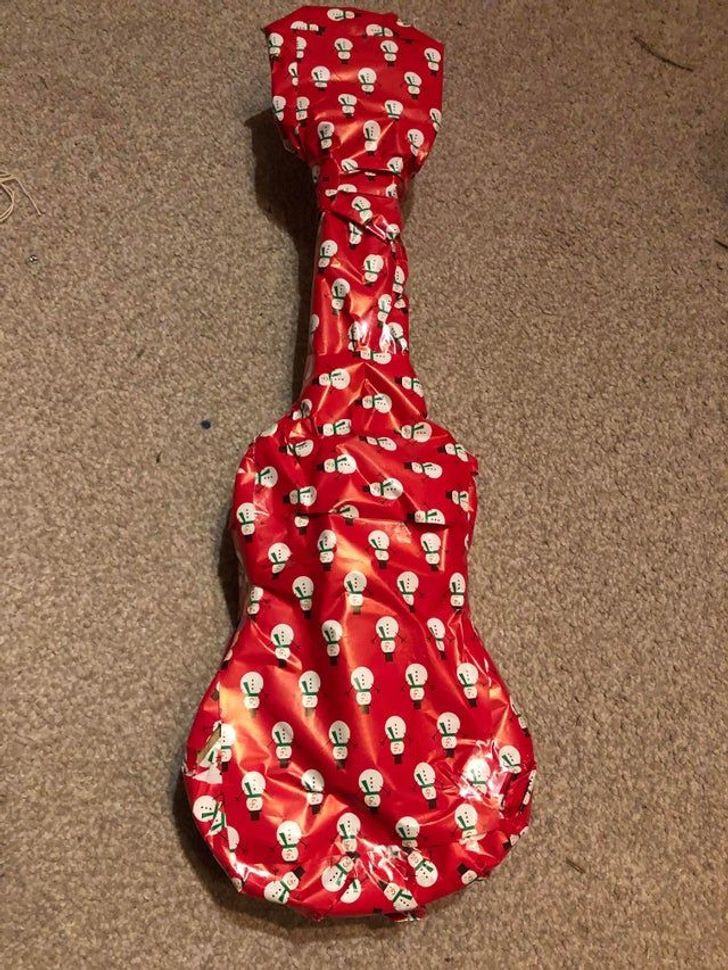 7. These brothers compete every year for the most difficult gift to unwrap.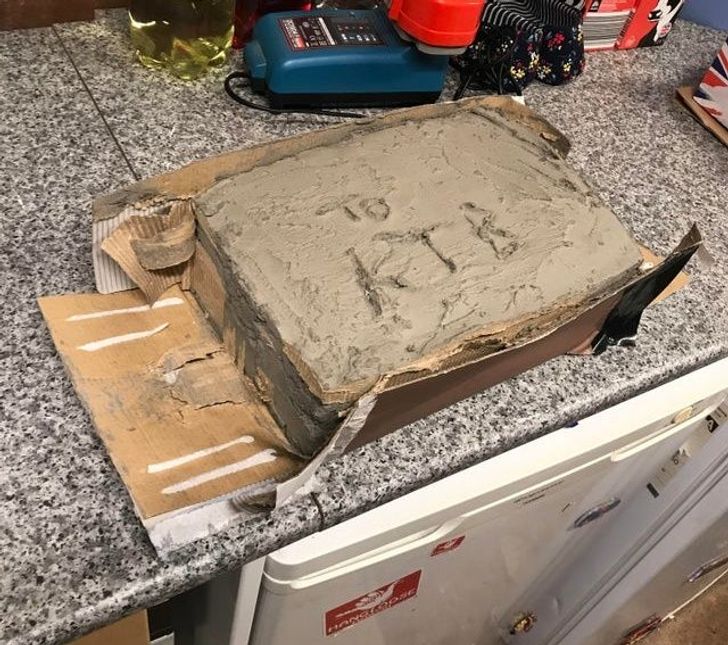 8. These old maps had a great new use!

9. This is the perfect way to wrap some concert tickets!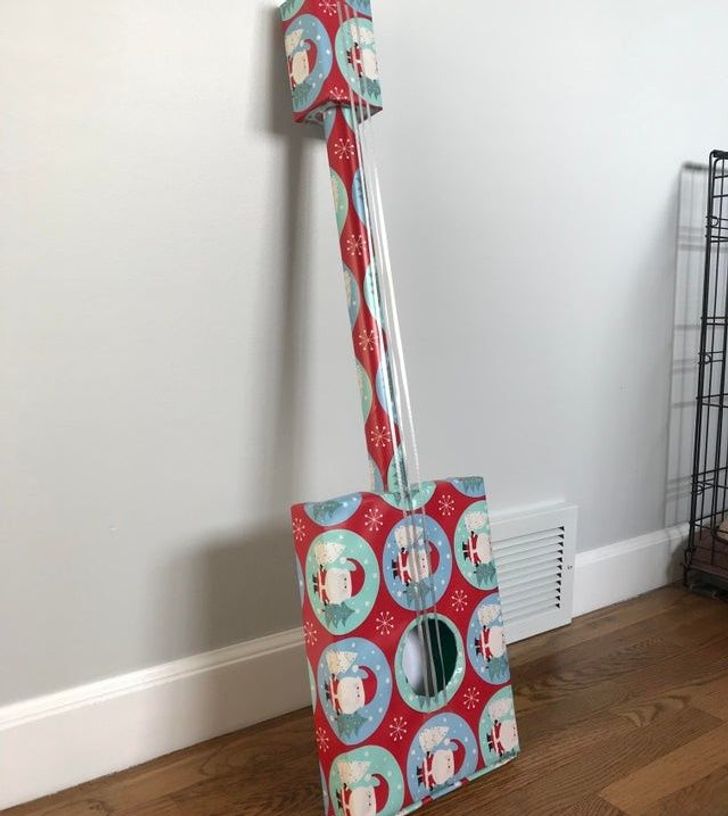 10. Wrapping and recycling at the same time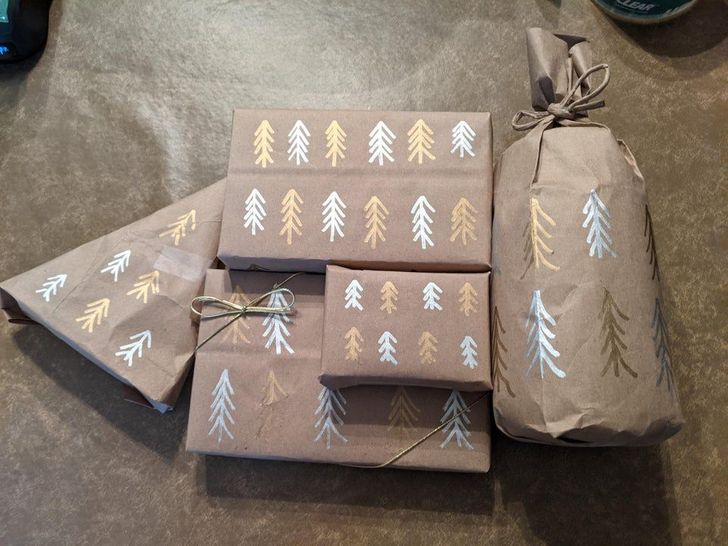 11. How this guy wrapped a gift for his girlfriend's parents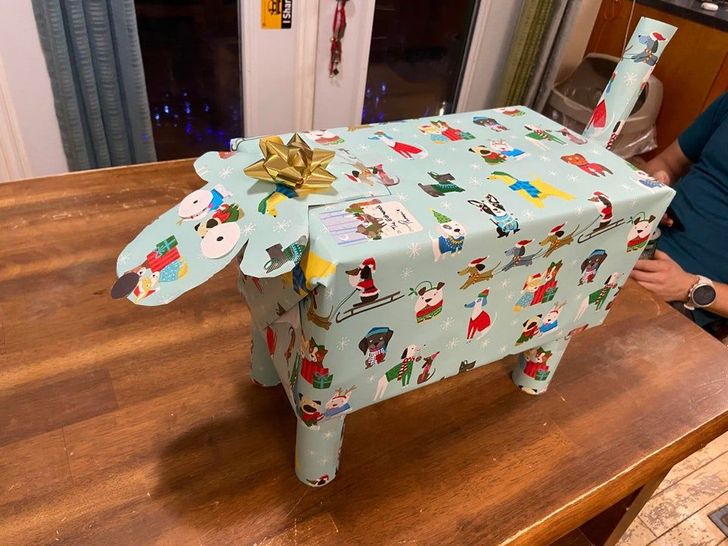 12. He wraps his last gift by combining the leftovers from all the other gifts.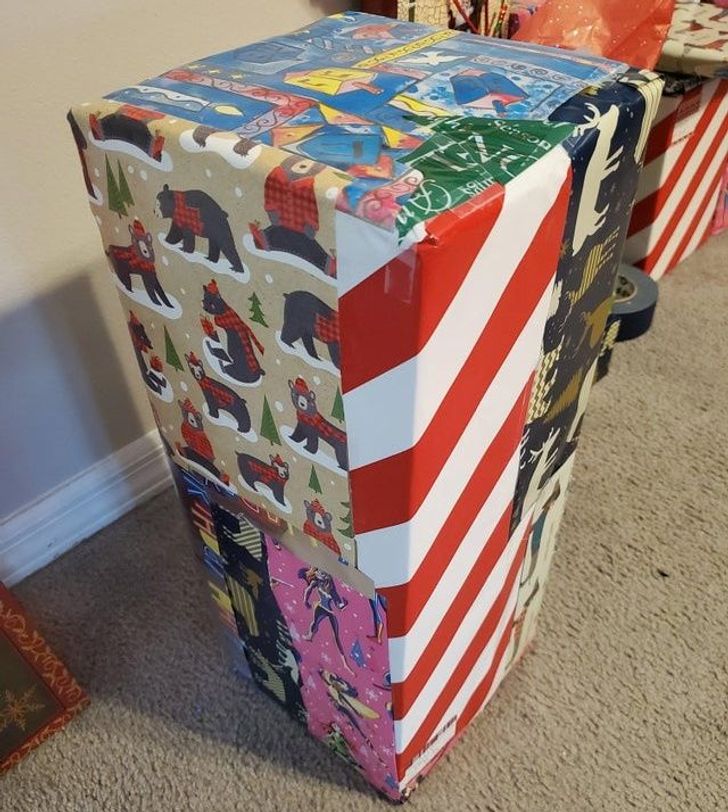 13. Specially wrapped gifts for this guy's mom…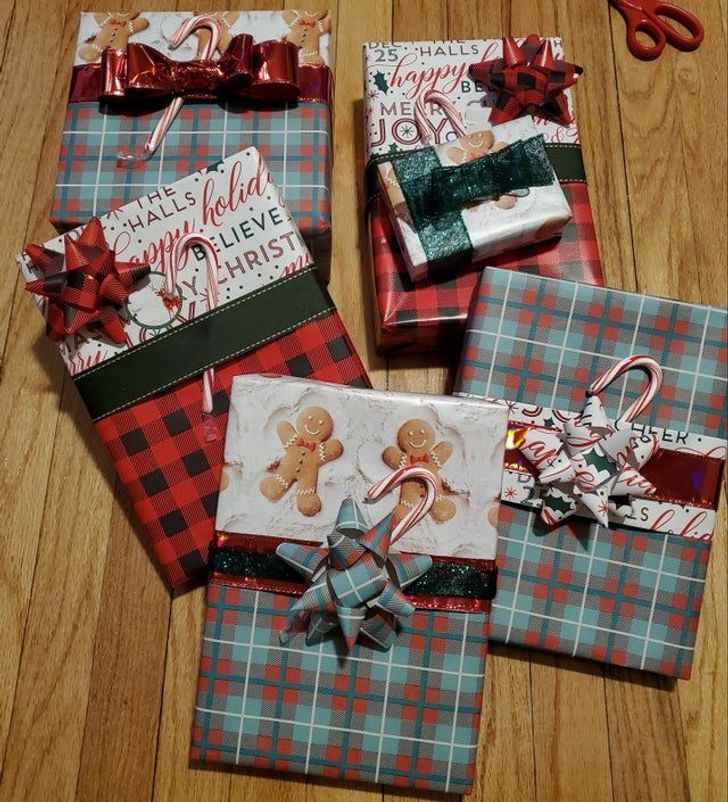 14. Whoever was expecting a lamp and a chair will actually get a bottle of perfume and a sweater!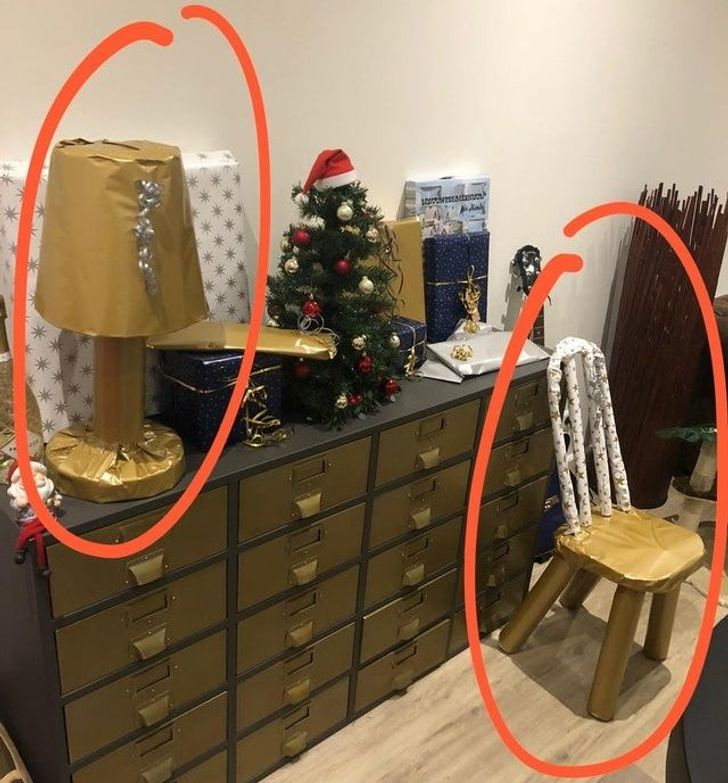 15. Well, he almost got it.