Raising kids is the hardest job in the world. There's no manual, no training sessions and it's up to us parents to set our kids on the right track. And as with all jobs, there are days when things just don't go to plan! So to remind you that you're not alone, here's an amusing selection of photos where parents have tried and failed to do their best...
Have any of these happened to you? Share your funny stories with us - you'll find a sympathetic ear!
1. This woman's friend took her daughters to the zoo. A horrified woman suddenly came up to her friend to tell her that a lemur had snuggled down in her baby's pram!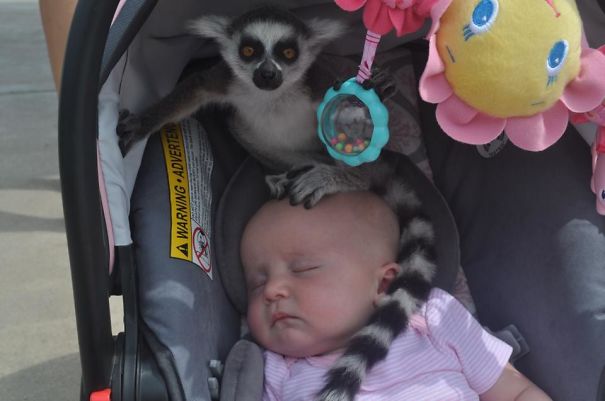 2. When you lose your grip just as the shutter's pressed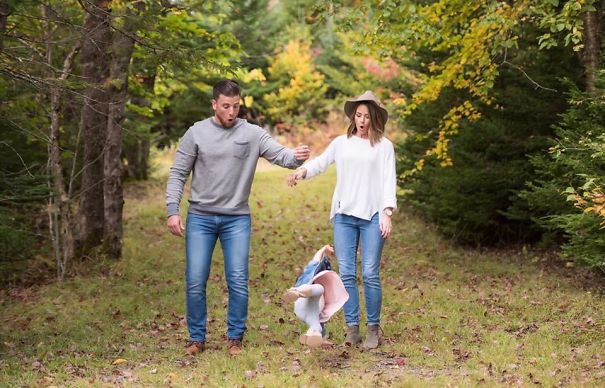 3. This mother sent her kid to school in this Christmas sweater not realizing that Santa Claus was 'relieving himself'. It was the teacher who pointed it out to her when she came to pick up her child...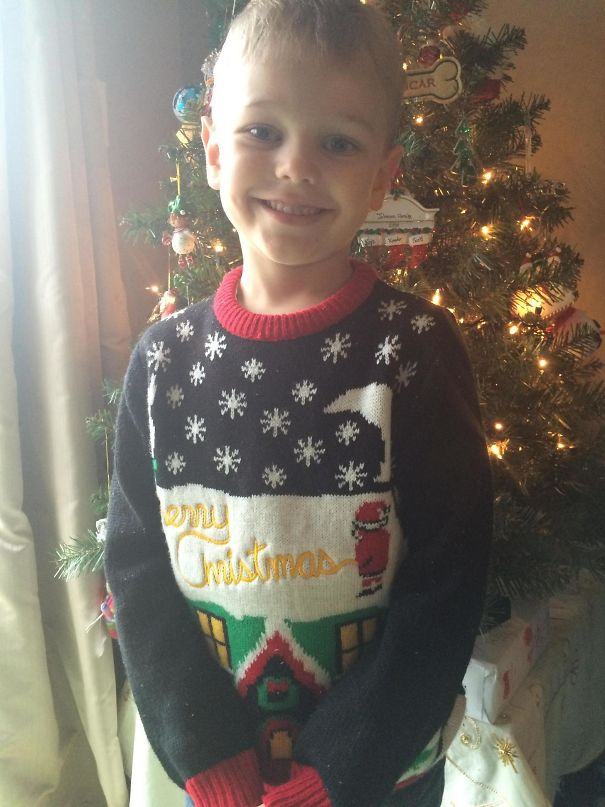 4. This lady often snacks on sunflower seeds when she drives and throws the shells out of the window. On this occasion she didn't realize that her daughter also had her window down and guess what she saw when she turned round?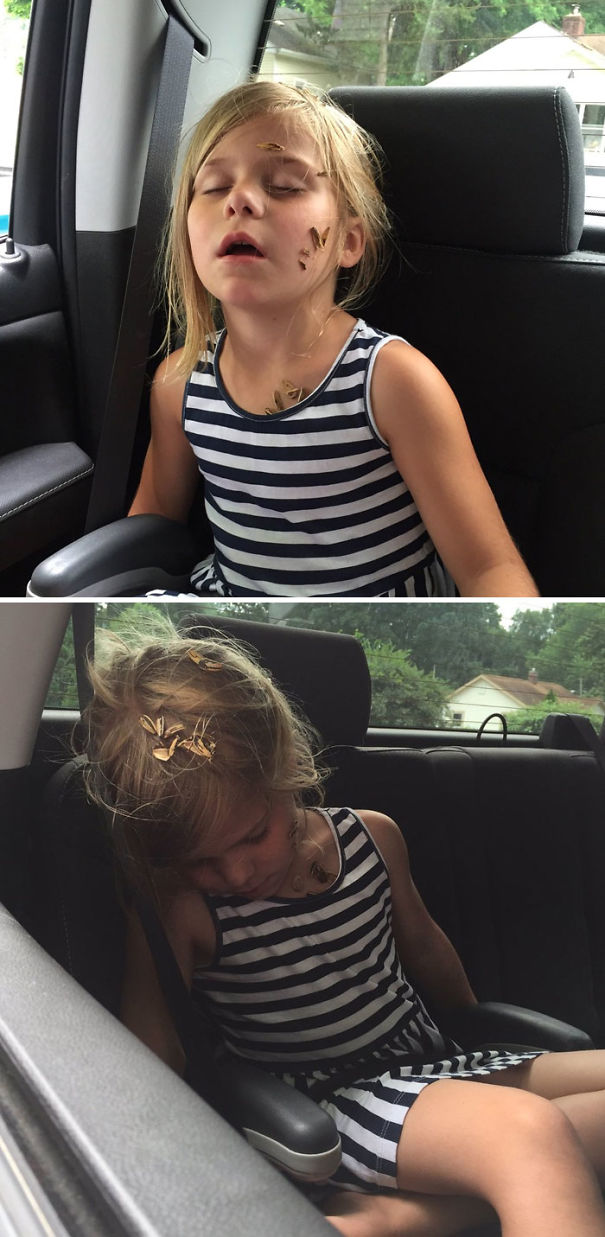 5. Oops! Thankfully the floor was protected!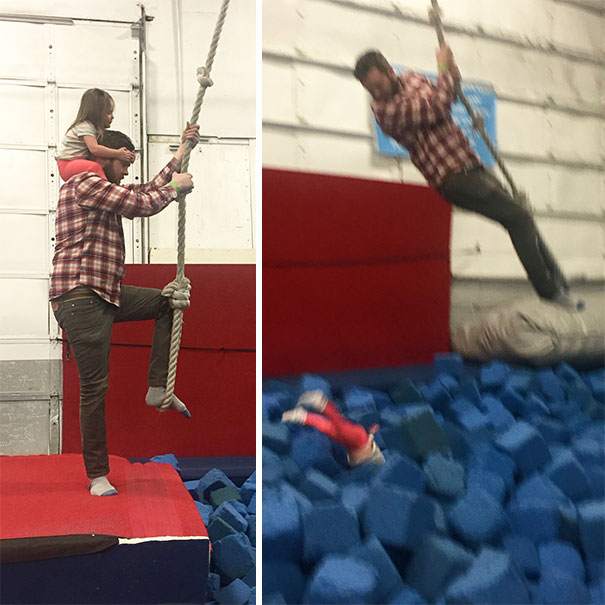 6. When your child gets accidentally soaked at the beginning of a 9-hour flight to Budapest...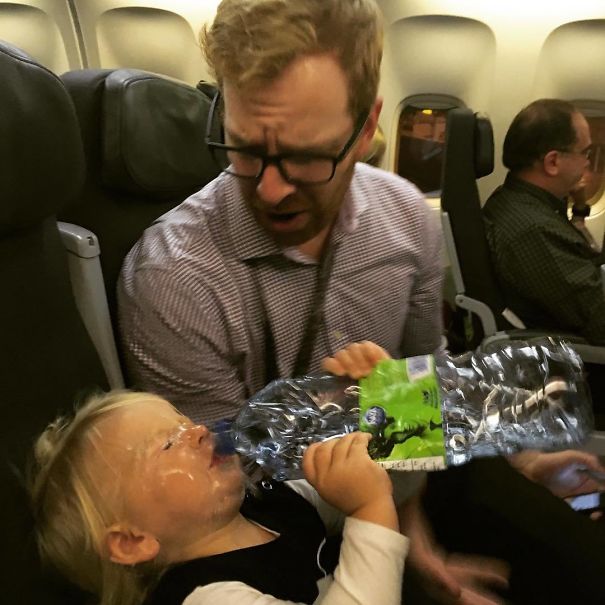 7. This mom's alarm didn't go off, so she had to rush to get her son to school. Suffice to say that he wasn't happy that he had to wear his pajamas for his school photo.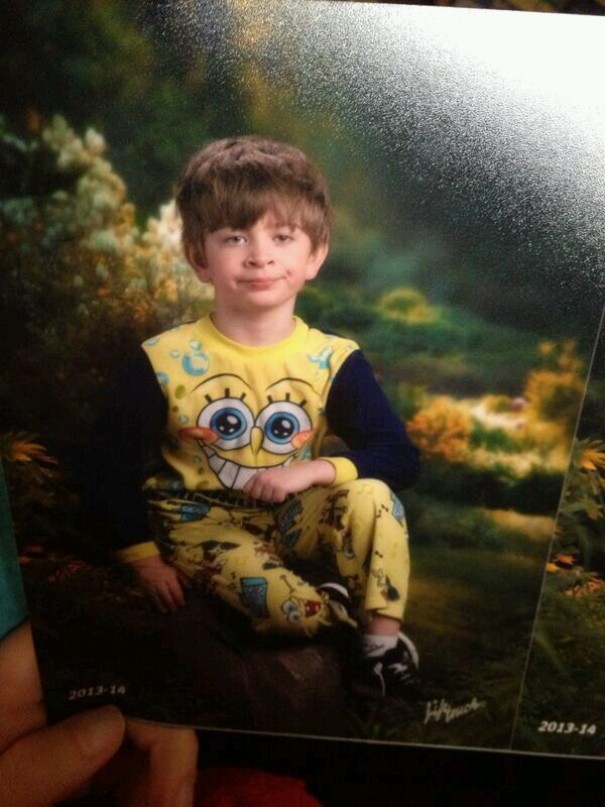 8. Once upon a time a mom asked her husband to take her daughter clothes shopping... Lesson learned!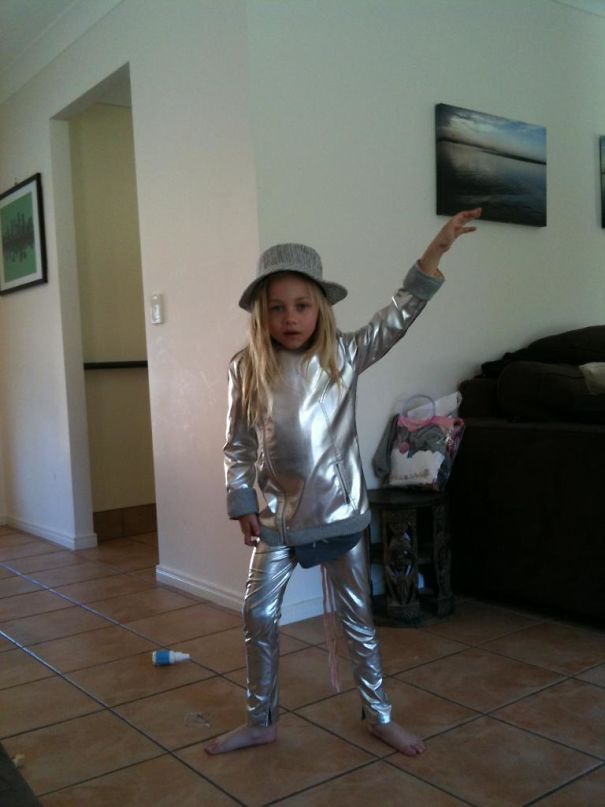 9. "My brother showing off his parenting skills!"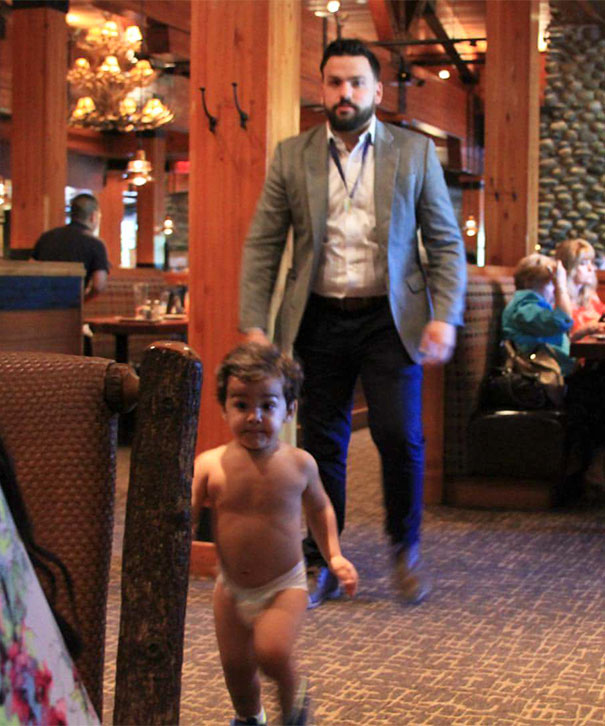 10. "My mom had the brilliant idea that we should spell 'Love' with our arms for this photo... The less said the better, but somehow it didn't quite go to plan!"
A real 'cock-up', for want of a better word!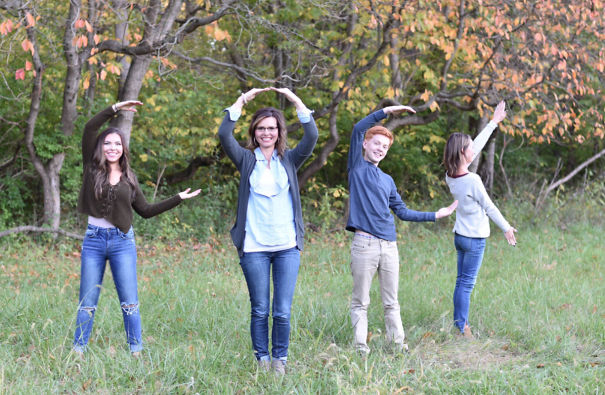 11. When your son doesn't realize it's a showroom model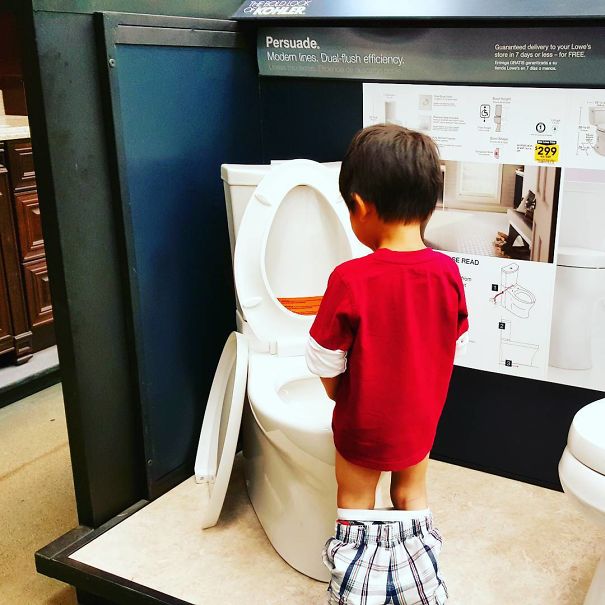 12. Santa gave this 8 year-old boy a LEGO Millennium Falcon kit. Instead of building the spaceship, he decided to create a bar complete with drunk customers!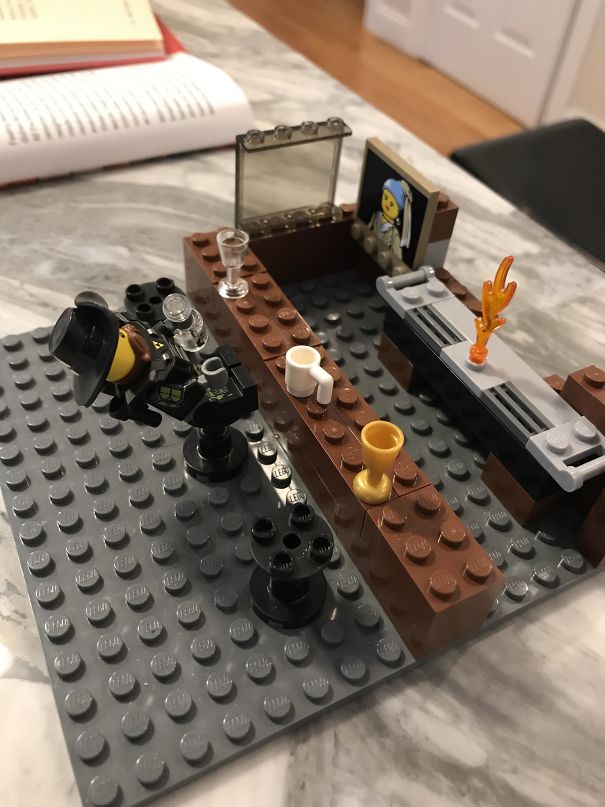 13. The guy who took this photo was quick to say that the baby wasn't harmed, but he's still bombarded with insults, even though he took this shot years' ago!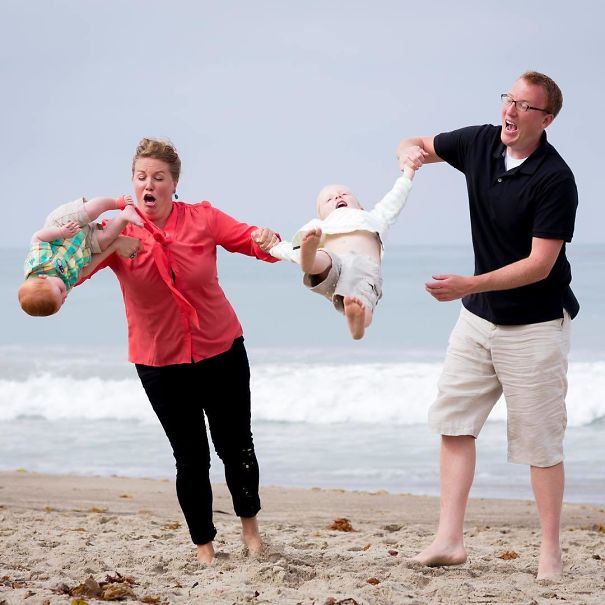 14. "Don't worry little guy, I'll clean it up!"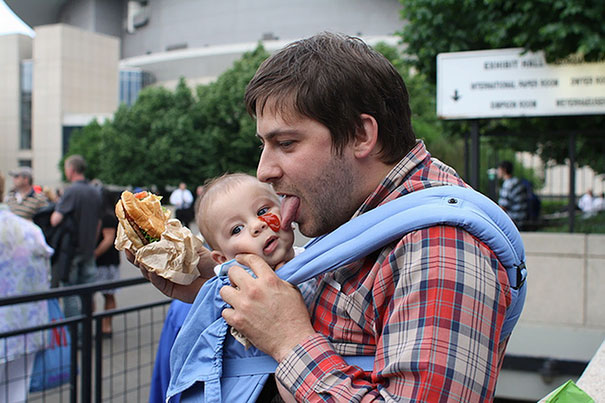 15. "This is my boss's son - expressive isn't he?"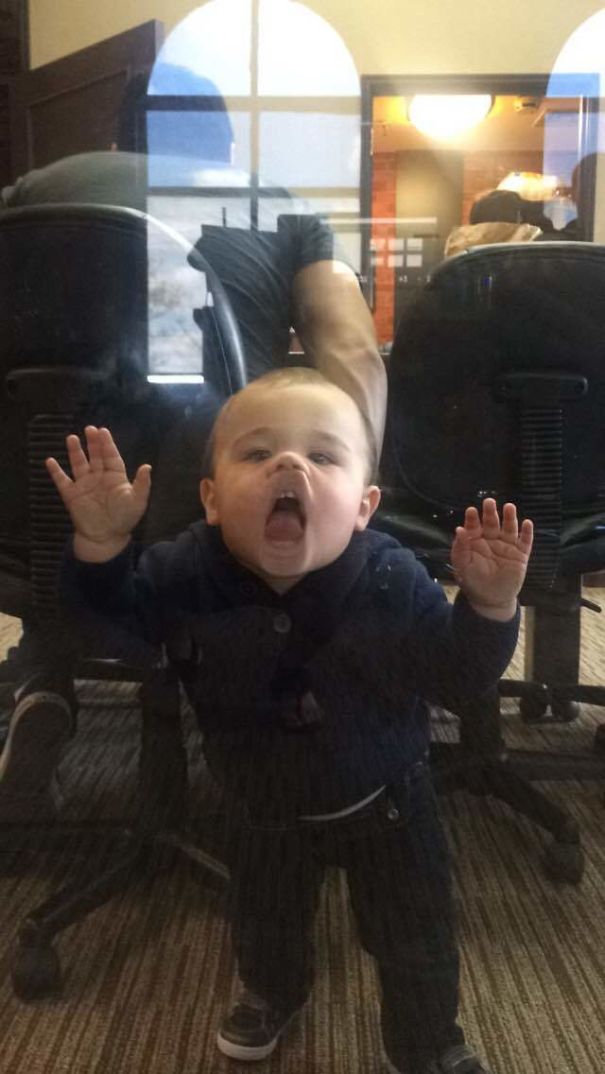 16. "My daughter's nose started bleeding in the car and this was the only thing I had handy... She called it a 'cotton stick'...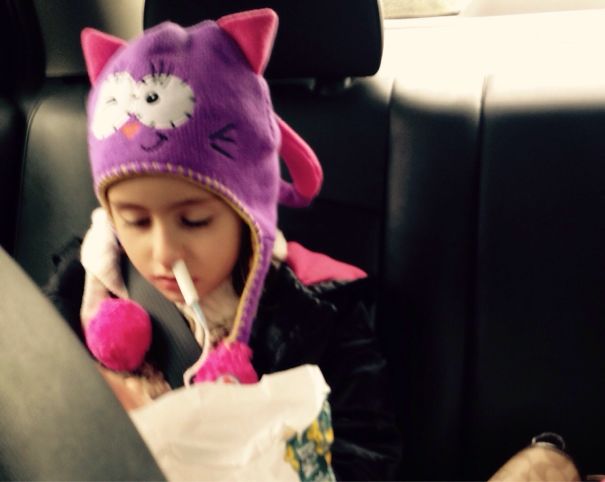 17. When your dad can't take it anymore!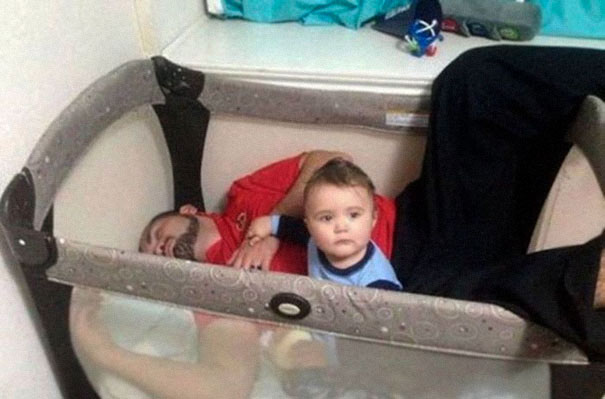 18. A slightly evil, but effective way to keep your kid amused without moving from the sofa
19. This girl's teacher asked her to draw a picture of her mom and describe what she enjoys doing most... The result? One ashamed mom who's also proud that her daughter knows her so well!