Then-and-now pictures always bring back many memories of the past. This series of family photos is proof.
In order to show how people have changed and remember times past, people like to recreate old family photos. These kinds of photos are always heartwarming and satisfy the need to reminisce about old times.
Here are 20 then-and-now photos for those who treasure fond memories.
1. Mother and daughter wearing the same dress at the same age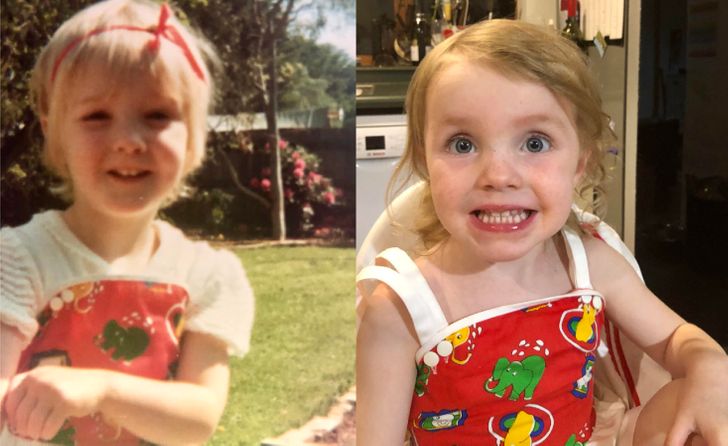 © tezcat_nz / reddit
2. "Me holding onto my girl at my high school graduation in 2002 — I'm holding on to her even tighter at hers in 2020."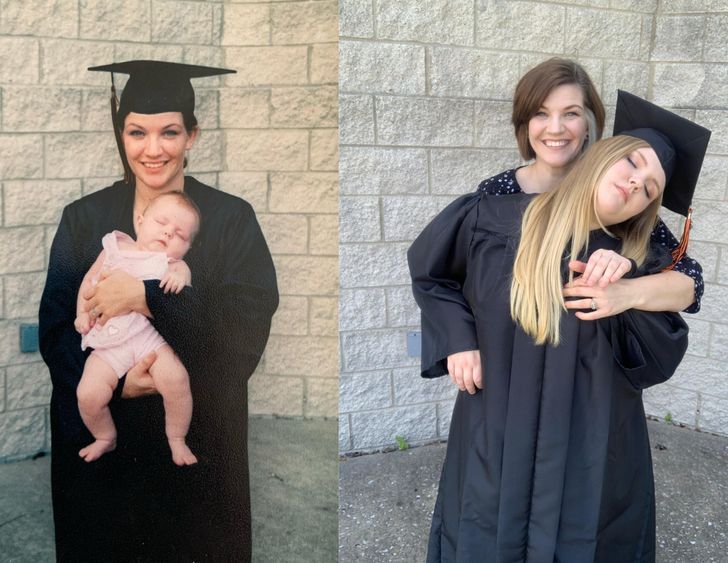 3. This guy recreated a picture of himself when he was little, playing with a cricket. As an adult, he doesn't seem to like them so much.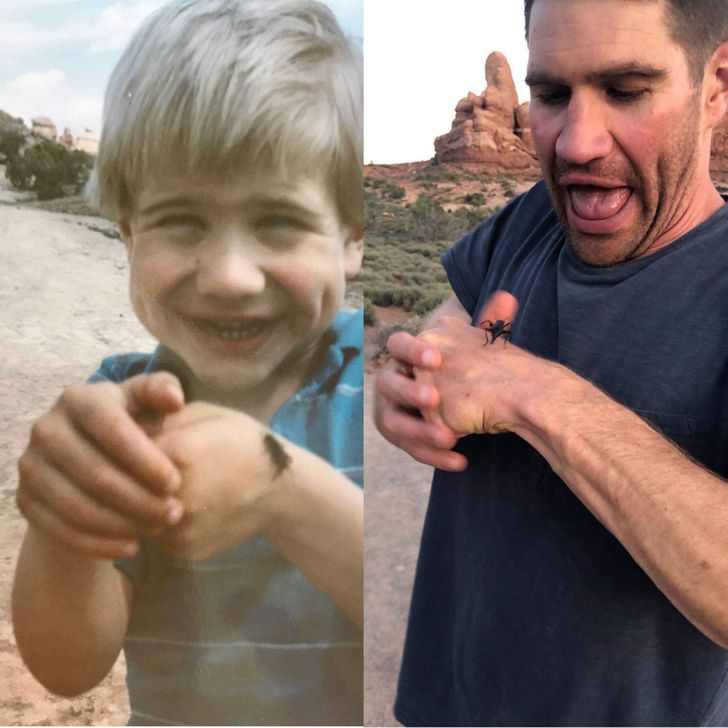 4. Brothers having fun reproducing old photos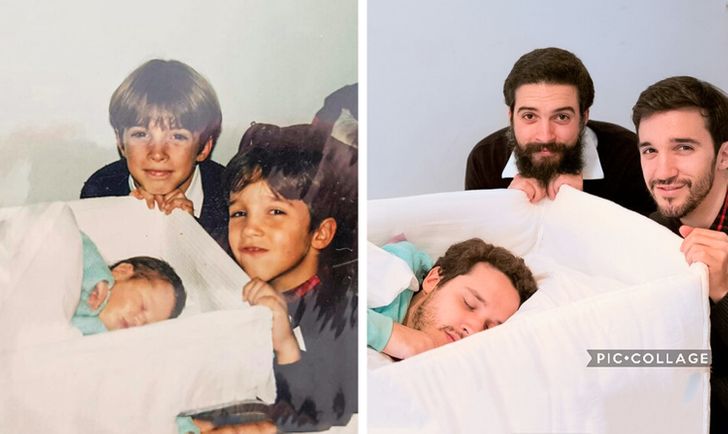 5. "To honor my dad on Father's Day, I've recreated some photos that he took on a trip to Amsterdam."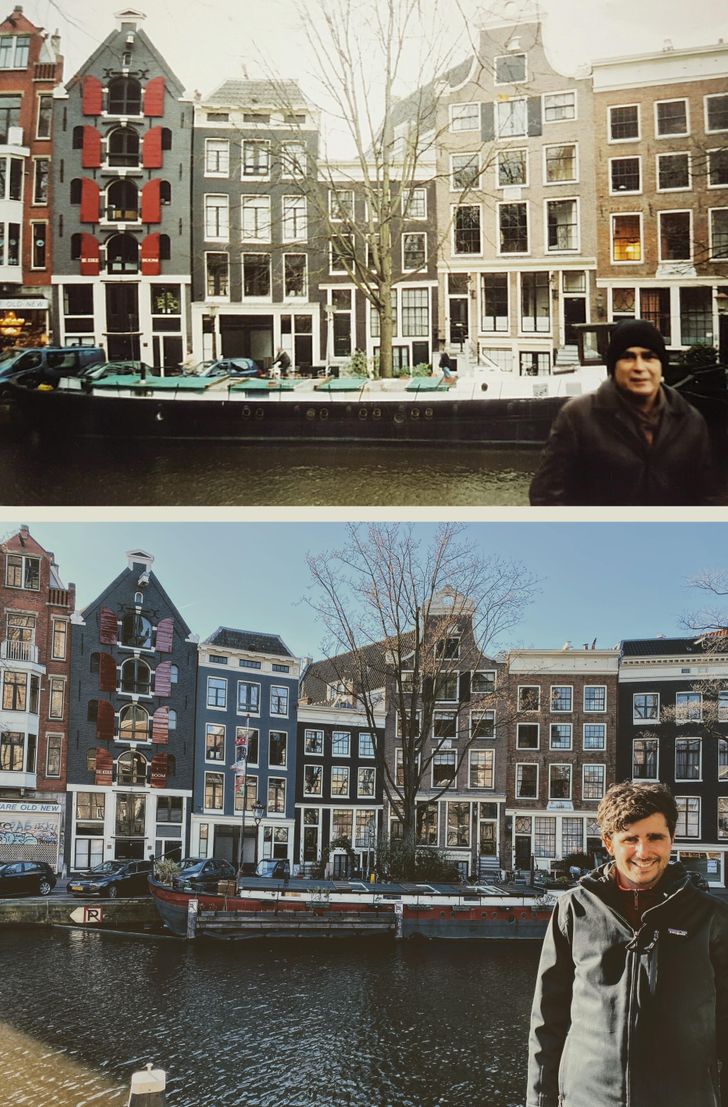 6. Two friends growing up together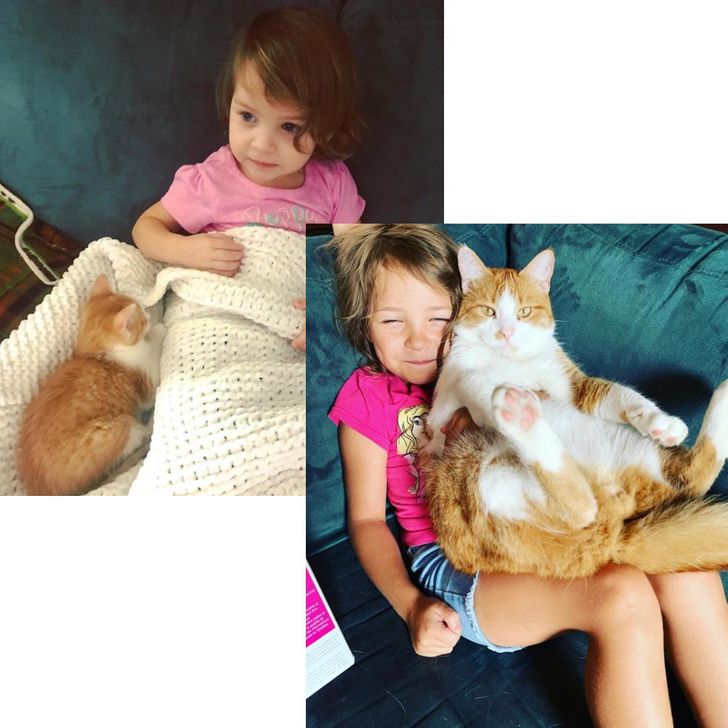 7. Twenty years later, and nothing seems to have changed.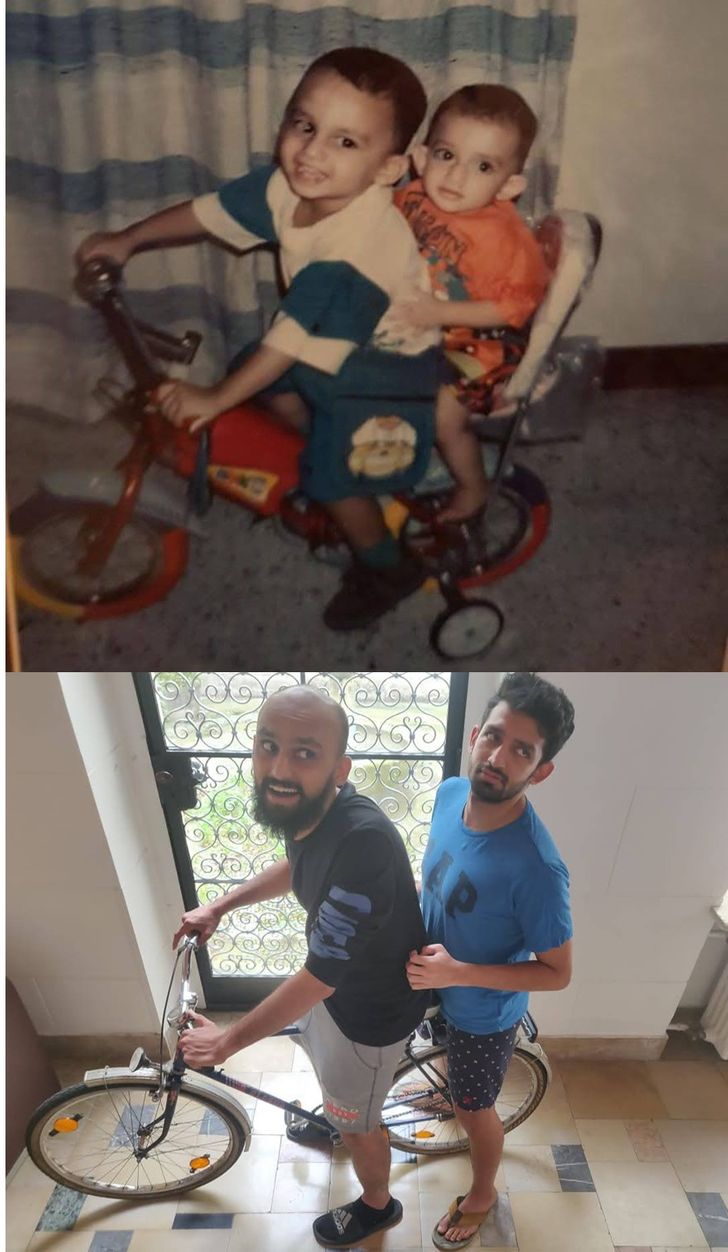 8. For their 17th anniversary, they decided to recreate an old photo taken during their wedding.
9. A mom who decided that there's no better way to celebrate her 60th birthday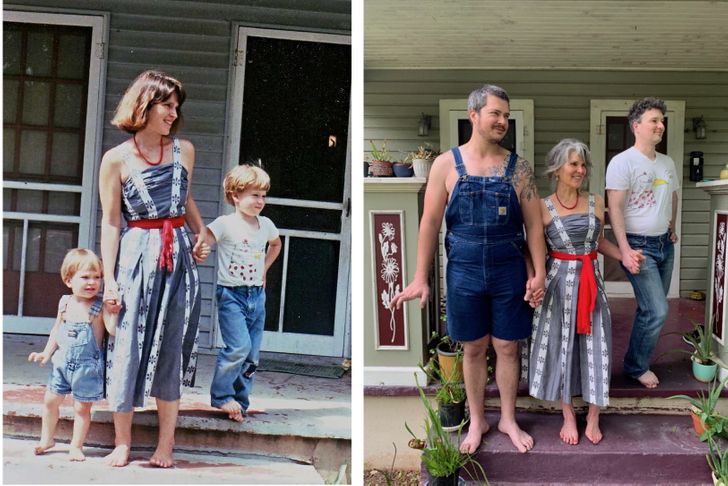 10. Cousins having fun recreating a photo from 16 years ago
11. A then-and-now photo of siblings and cousins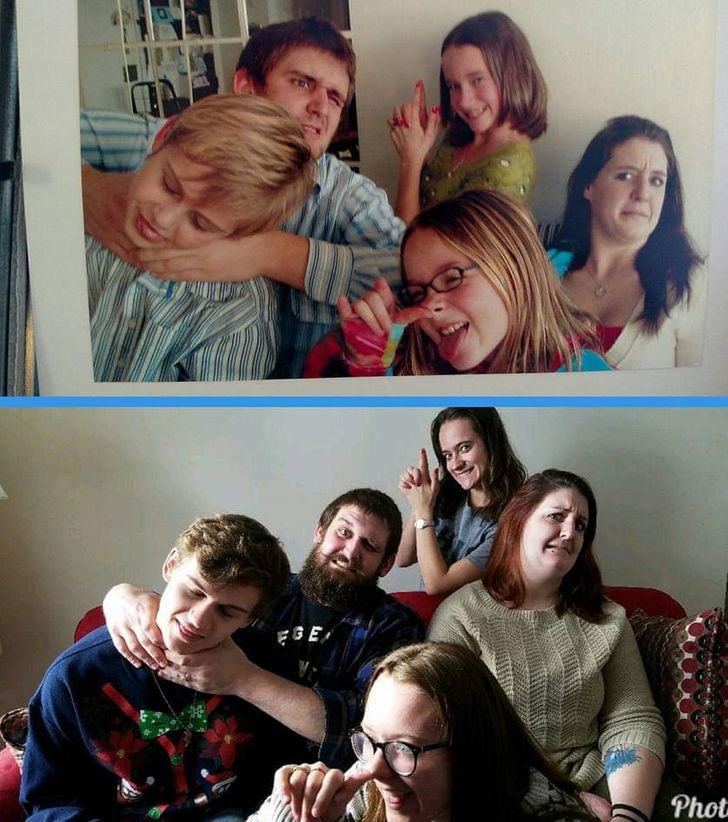 © thatswhatshesaid006 / reddit
12. He found the shirt his father wore in this picture, and then he wore it for a picture with his son.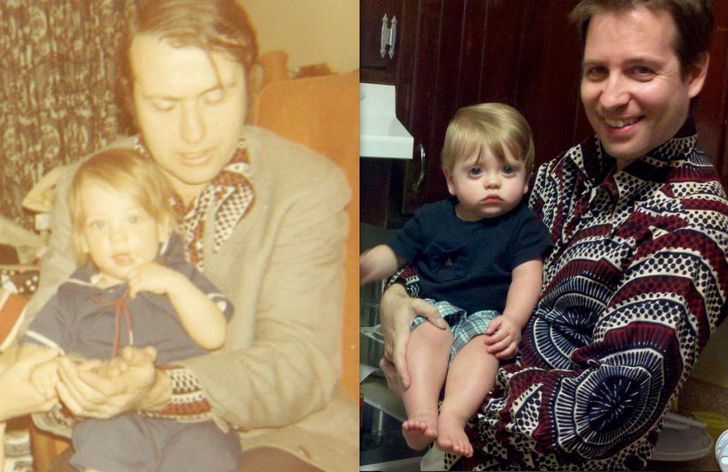 13. The smiles haven't changed at all…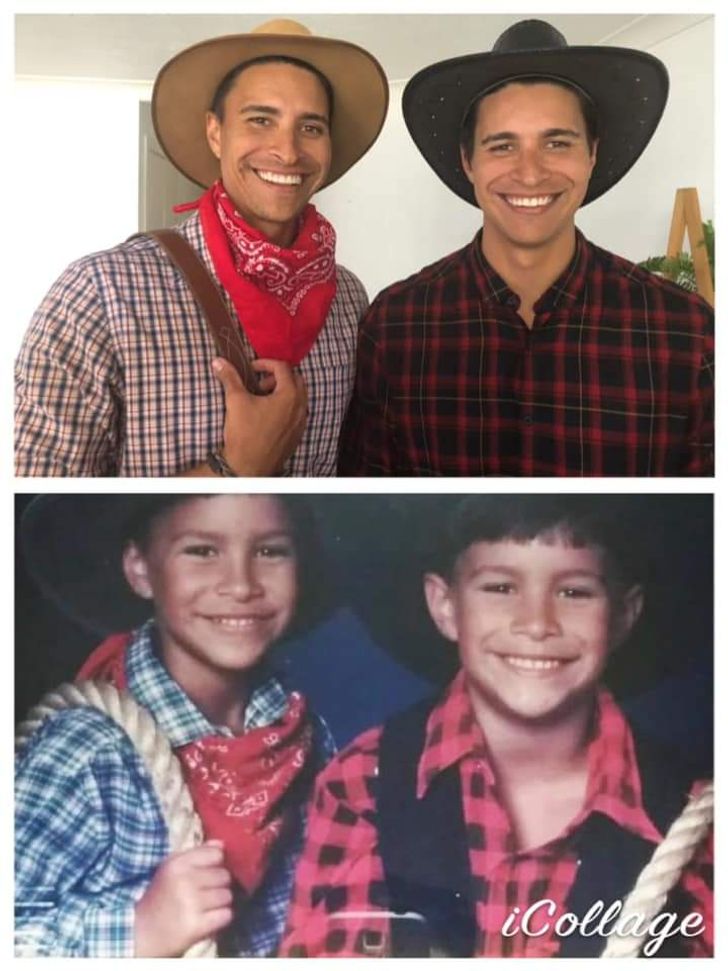 14. They went to the exact place where the photo on the left was taken.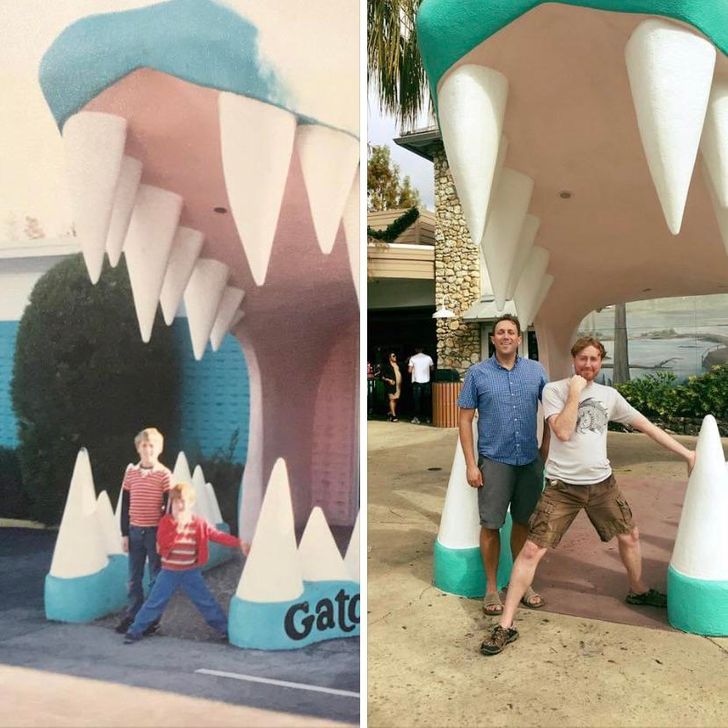 15. Their son just turned 18, so they decided to recreate one of his first photos.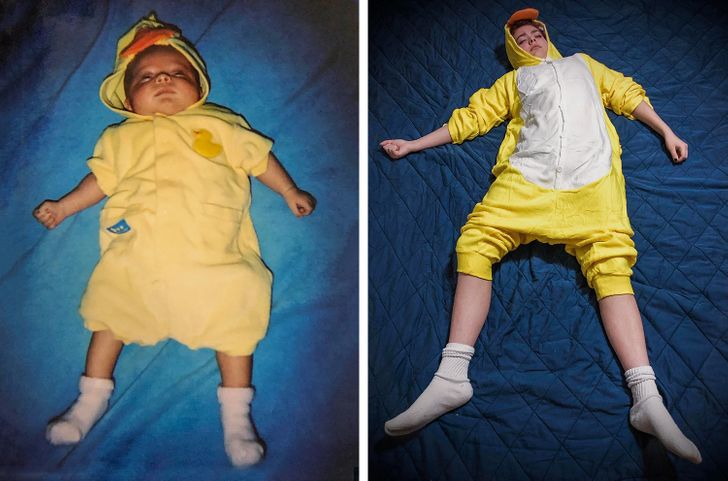 16. He took a picture of his grandparents on April 5, 2021 – 60 years to the day after the photo on the left.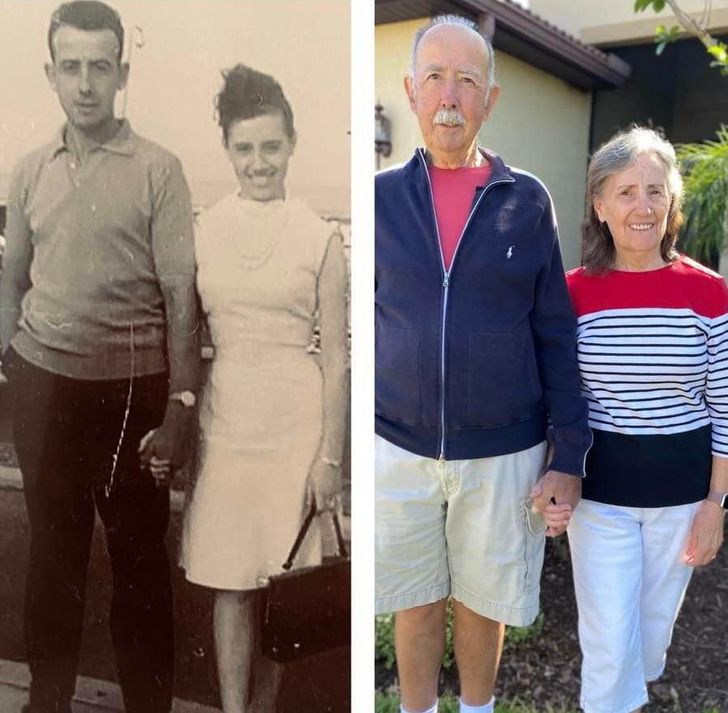 17. "A picture of me and my cat, 12 years apart."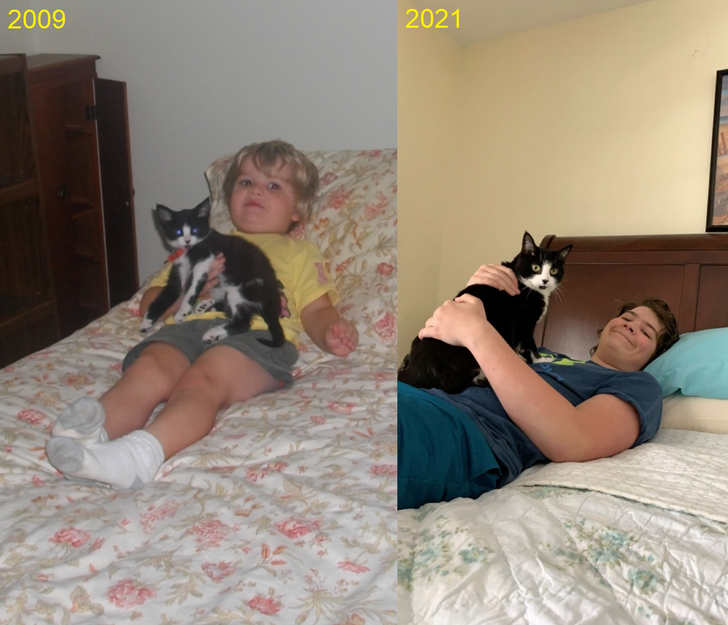 18. Some things stay the same – even 20 years later.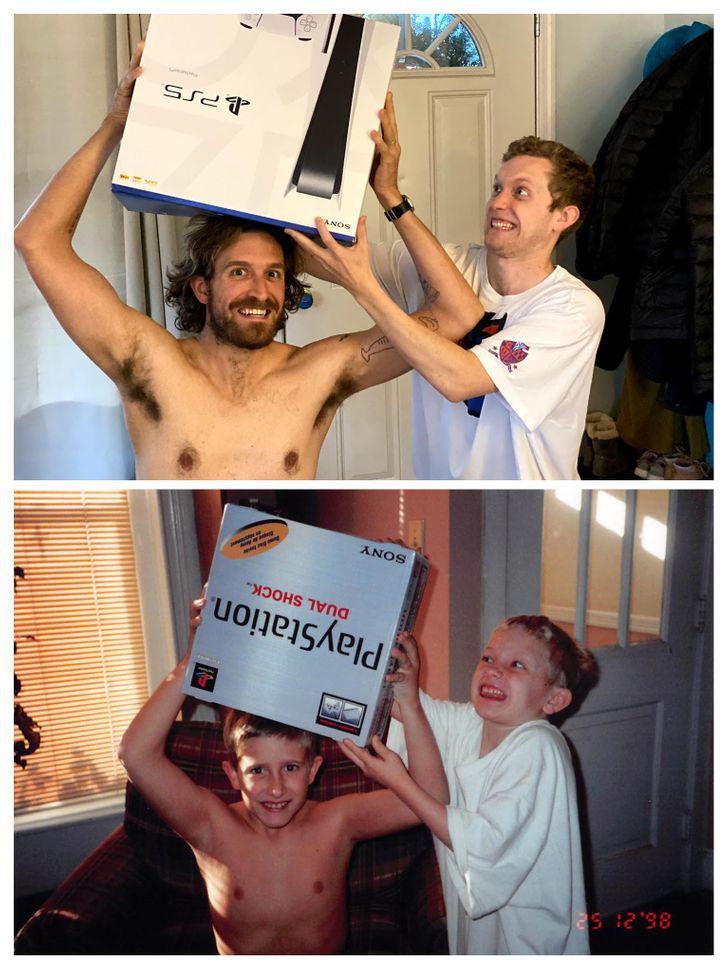 19. A beautiful family portrait with the dog in the spotlight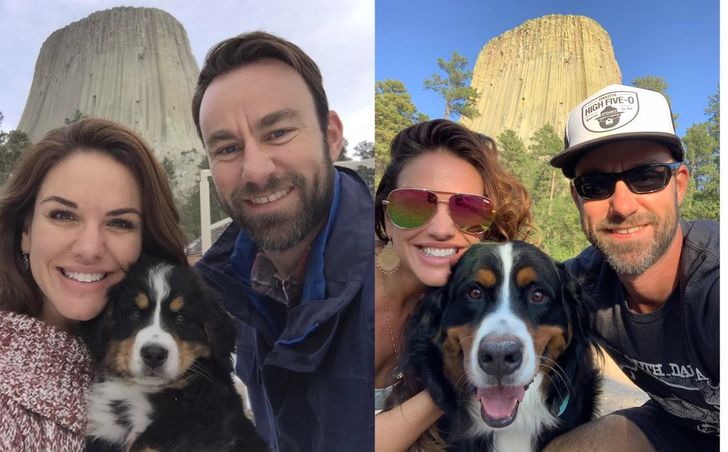 20. Best friends since childhood