Being able to laugh at ourselves is great when it comes to dealing with nasty critics and trolls. Celebrities, however, get a rough ride, particularly when they wake up to degrading comments plastered across newspapers, gossip columns and social networks.
Here are 9 famous faces who proved they have a great sense of humor when replying to their critics!
1. Miley Cyrus
It's no secret that Miley Cyrus loves junk food and she often posts photos of her favorite dishes. She also doesn't hide away from the paparazzi and is happy to play along with them when out for dinner...
She even ordered a giant pizza cake for her 22nd birthday, which she celebrated in her usual epic fashion. Here, she takes things a step further with a scan of her 'pizza baby'.
2. Steve Harvey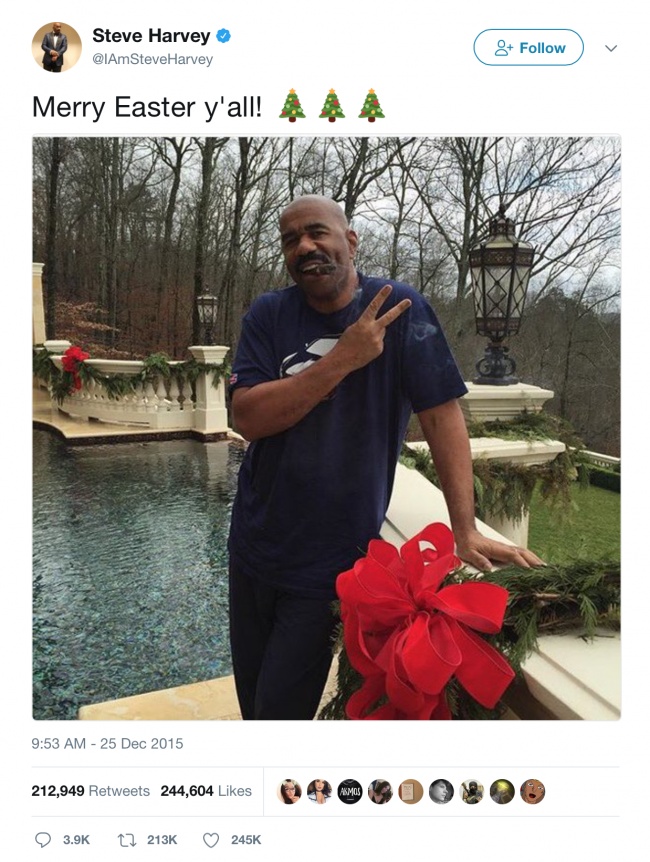 In 2015, Chris Harvey got roasted for crowning the wrong Miss Universe on live TV and the jibes haven't stopped...
But rather than hang his head in shame, he rose above it all by posting a photo where he's wishing everyone Merry Easter on Christmas Eve. Despite his blunder, he went on to host the 2016.
3. Iggy Azalea
Snoop Dogg traded insults with Iggy after he compared her make-up-free look to Marlon Wayan's character in the movie, White Chicks.
Iggy got her own back using humor and posted a video of herself and friend dressed up as White Chicks characters doing the movie's dance off scene.
4. Taylor Swift
Celebrities can also get it wrong when it comes to their fashion sense - much to the delight of gossip and fashion magazines.
When Taylor Swift was spotted wearing a yellow coat and red hat, she was immediately likened to Paddington Bear. Her response? She shared a 'who wore it better' montage and asked her fans to vote!
5. Chris Pratt
Chris was praised for his role in Jurassic World only to suffer a backlash. Why? Because he was obliged to follow a very strict diet that surfers said left him looking way too skinny.

Chris got his revenge on the body-shamers by posting this hilarious 'selfie' to prove that he's actually in pretty good shape!
6. Jennifer Aniston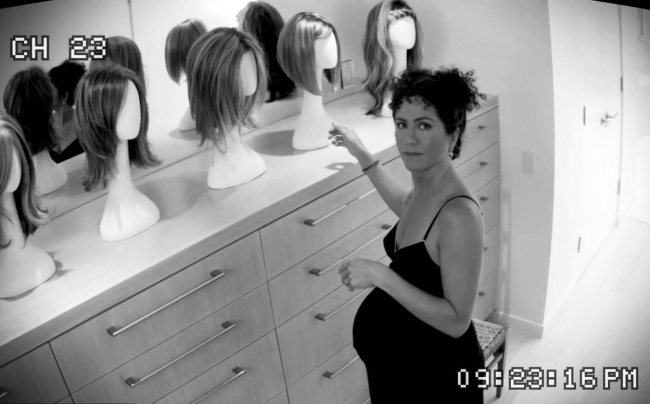 Jen often gets given a hard time by tabloid newspapers, who love speculating about her private life.
Being one of the funniest women in comedy, she knew exactly how to beat the trolls and made a spoof video based on circulating rumors. Click here to see Jen 5 months pregnant with a stranger's child, choosing her wig... She'll have you in stitches!
7. 50 Cent
The rumor mill recently declared 50 Cent bankrupt and totally broke.
The rapper replied by posting a photo of himself surrounded by piles of $100 bills to show just how miserable his life was...
8. Kim Kardashian
Reality show and selfie queen Kim Kardashian is often under fire for her narcissistic tendencies, but this doesn't stop her from continually posting photos of her ample assets and skimpy outfits.

That said, she knows how to milk the internet and is often quick to bite back. From posting naked selfies to defending her un-retouched 'butt' photos, she also targeted rumors about her and Kayne's finances by tweeting ' sorry I'm late to the party guys. I was busy cashing my 80 million video game check & transferring 53 million into our joint account'.
9. Adele
Adele has a wicked sense of humor and after being openly criticized by Karl Lagerfield for her weight and appearance, she posted photos of her 29th birthday party where's she's dressed up as an old lady! Latest rumors claim that Kaiser Karl has since been secretly groveling for forgiveness.