What we love about TV shows is that they last longer than movies and as each season progresses we get to know the characters really well. We almost feel like they're our friends! But what are these people like when the cameras stop rolling? What do they look like when they're not dressed or made up as their character? What did they do before they reached the top of the TV series ladder?
Here are 14 actors who transformed themselves into our favorite characters, but who also have a lot of other strings to their bow!
1. Mayim Bialik plays Amy Farrah Fowler in The Big Bang Theory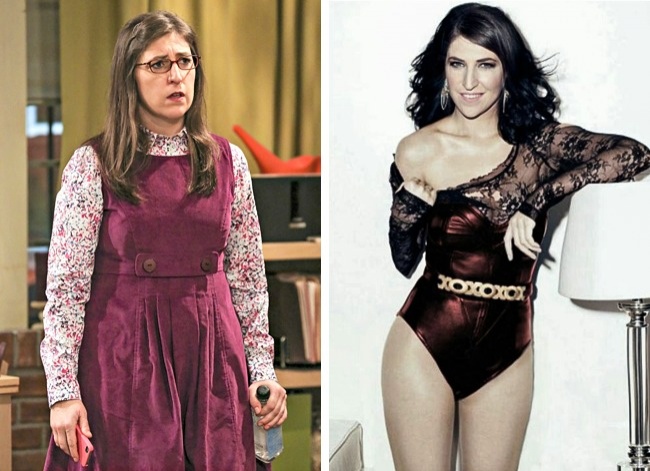 © Warner Bros. Television © John Stewart/Pinterest
Who better than an actress who's also a neuroscientist to play neurobiologist Amy in The Big Bang Theory? Mayim Bialik was 35 years old when she auditioned for and won the role. Off-set Mayim is a down to Earth person, who, like her on-screen character, sometimes feels a little out of place in the real world. Personality-wise she's very similar to Amy, but as you can see from her photo, she's physically a lot cuter.
She learned to play the harp for her role in The Big Bang Theory, but she's also a great pianist and trumpet-player. If that's not enough, this vegan actress has also published several books!
2. Johnny Galecki plays Leonard Hofstadter in The Big Bang Theory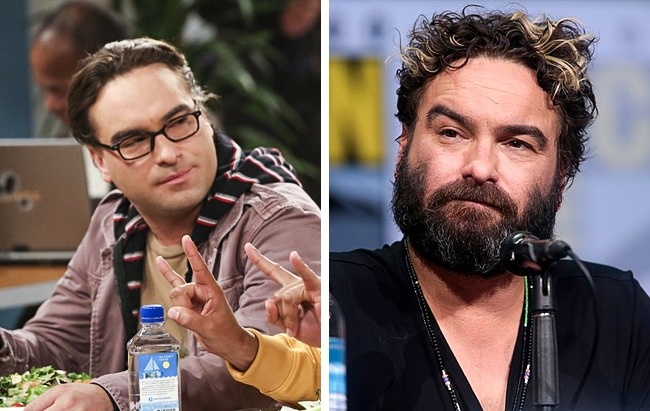 © CBS © Gage Skidmore/Wikimedia
Leonard is Sheldon's roommate, but did you known that Johnny Galecki was originally lined up to play Sheldon and then decided to play Leonard instead? When questioned about his choice he said he'd rather play a character "that seemed to have a future of romantic triumphs as well as difficulties."
He also dated Kaley Cuoco, who plays Penny, for 2 years and, fortunately, the two have remained close friends since their amicable split!
3. Emilia Clarke plays Daenerys Targaryen in Game Of Thrones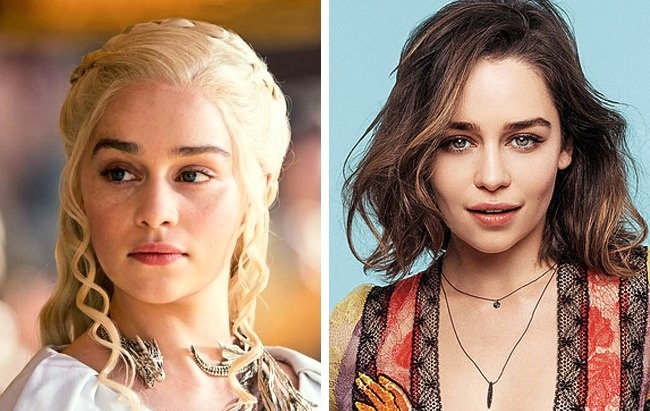 25 year-old, Emilia Clarke was cast as Daenerys Targaryen, who was only 17 at the start of the first season. Her feminine yet strong-willed character quickly made the Mother of Dragons a favorite with fans! She's even said that playing Daenerys has helped her feel more comfortable with her femininity.
You may also remember Emilia for her roles as Sarah Connor in Terminator Genisys and Lou Clark in Me Before You. And she'll be blasting back on to the big screen in 2018 with Solo: A Star Wars Story!
4. Conleth Hill plays Lord Varys in Game of Thrones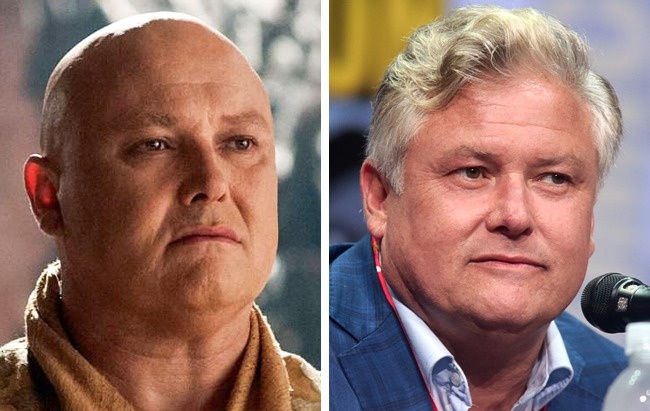 © HBO © Gage Skidmore/Wikimedia
Conleth Hill is 53 and was first set to play the king Robert Baratheon. Fortunately for us, he ended up playing the cunning and ruthless Varys! Looks-wise, he had to shave his head for the role, but Hill seems to be perfectly at ease with his character's bald look.
5. Ariel Winter plays Alex Dunphy in Modern Family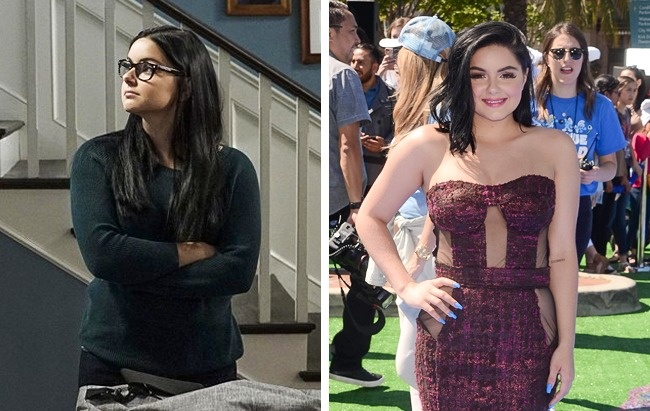 Alex Dunphy and Ariel Winter are more or less the same age and when ABC launched the series, Ariel was a mere 11 years old! Despite a demanding acting schedule, the young actress continued her studies and in 2016 she was offered a place at UCLA to study law and political science. In 2016, however, she announced that her overloaded schedule meant she needed to postpone the start of her undergraduate life. Another interesting fact is that she's also an awesome singer.
Ariel Winter's been very open about her decision to have breast reduction surgery in 2015 because her hefty cleavage was both physically painful and psychologically damaging. Apparently she went through hell during her teenage years, so the operation provided a more than welcome relief!
6. Uzo Aduba is Suzanne in Orange is the New Black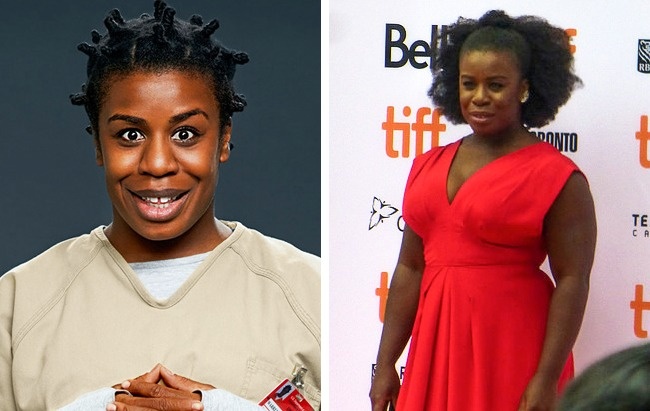 © orange-is-the-new-black.wikia © GabboT/Flickr
Suzanne is a slightly deranged principle character in Orange is the New Black and beautifully played by Uzo Aduba, who's won 2 Emmys Awards for her portrayal of 'Crazy Eyes'! Fans agree that the series wouldn't be as good without this crazy character, yet at the start she was only due to appear in the first 2 episodes of Season 1, with a possible appearance in a third! To cut a long story short, her performance was so good that the directors decided to make Suzanne a permanent fixture.
7. Ellen Pompeo plays Meredith Grey in Grey's Anatomy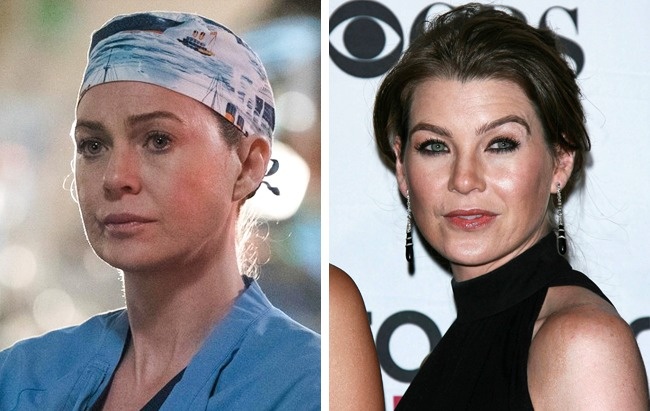 Ellen Pompeo is perfect as Meredith, one of the series' lead characters. Now aged 48, she's one of the highest paid actresses thanks to her role in Grey's Anatomy. She confessed, at age 33, that she wanted to keep her role as Meredith going for as a long as possible for the simple reason that she was too old to start a Hollywood career.
Today this mom of 3 is a sought-after actress, but still prefers to spend her time between raising her kids and playing her Grey's Anatomy character!
8. Chandler Riggs is Carl Grimes in The Walking Dead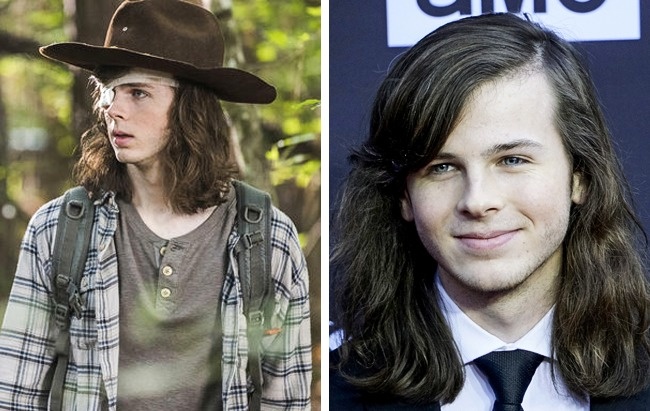 Chandler Riggs was only 10 when he first appeared in the series and at 18 years old he's still one of the The Walking Dead's survivors. The series is filmed in Georgia, which created a problem as Riggs was legally too young to use a prop that shoots any projectile before he reached the age of 14. This is why the silent pistol he used during the early episodes was a fake, but once he reached 14 (during Season 4), he was given a fake machine gun and able to improve his zombie-killing skills!
9. Evangeline Lilly played Kate Austen in Lost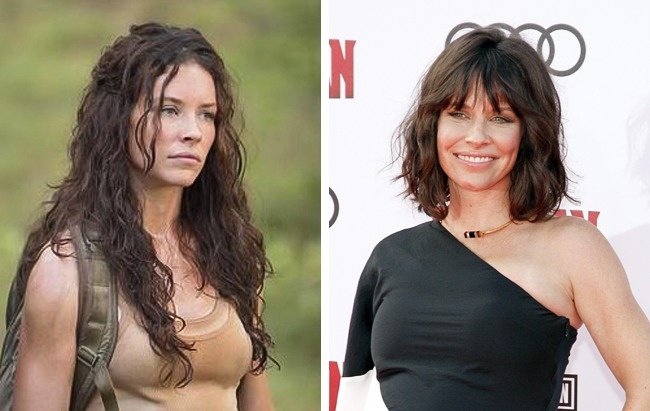 Whenever we think of Evangeline Lilly, we think of Kate from Lost. The Canadian actress was chosen from a selection of 74 actresses by directors who immediately saw her potential. It wasn't plain sailing, however, as it took 20 visa applications before she was granted the right to move to Hawaii and immediately start filming. It goes to show that even the biggest productions can't always have their way when it comes to US administration policies!
10. Gustaf Skarsgård is Flóki in Vikings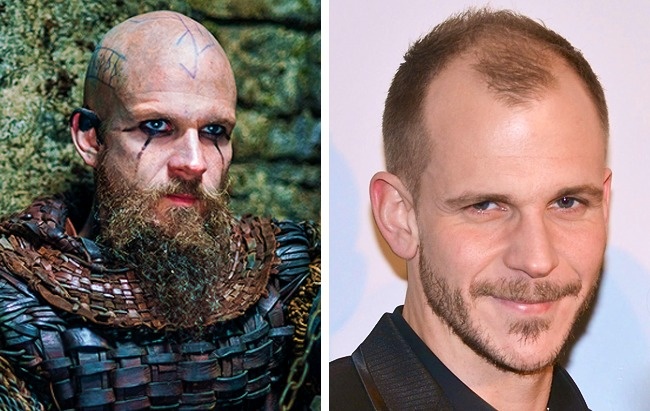 © vikings.wikia © Frankie Fouganthin/Wikimedia
Floki is Drakkars' boat-building trickster who also claims to receive visions from the Norse gods. Gustaf Skarsgard comes from an acting family (his dad and two brothers are also in the trade) and fans agree that he totally nails his character. He was the first in his family to reach global fame and jokingly claims he consults IMDB to see who is the most popular out of himself, his father and siblings. He loves Hollywood life as he feels that he's less type-cast than he would be if he were to return to his native Sweden.
11. Emmy Rossum plays Fiona Gallagher in Shameless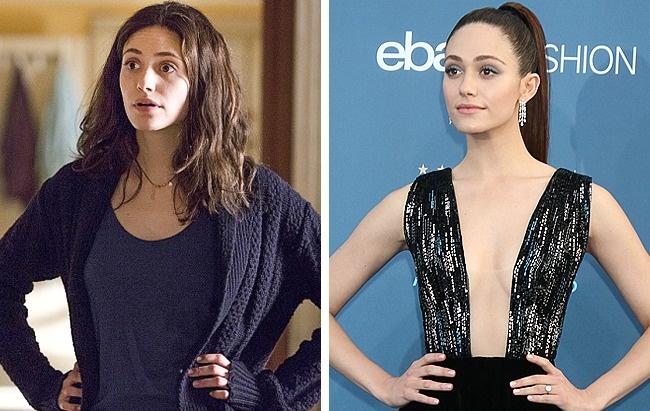 © shameless.wikia © Depositphotos
Emmy Rossum is an actor and singer-songwriter who was cast as Fiona Gallagher, the eldest child in this crazy Chicago-based family. She threatened to quit the series in 2017 as she felt it unfair that her paycheck was so much lower than Shameless's main star, William H. Macy. For seven seasons she was paid less than Emmy Award-winning Macy, but she won over the producers and got the pay rise that saw her continue through to the following season.
12. Patrick J. Adams is Mike Ros in Suits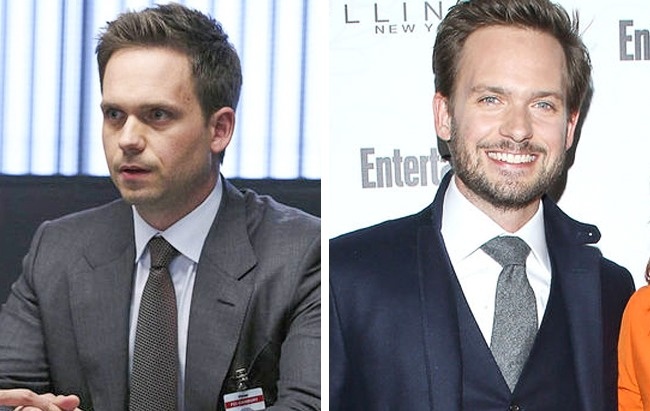 Patrick J. Adams is a Canadian actor and photographer who incarnates a brilliant lawyer who never actually attended law school. An interesting piece of trivia - all the photos in Rachel's office were taken by Patrick himself!
The director partly chose Adams as he has a mischievous glint in his eye that was perfect for his character, meaning that this once unknown actor is now a Suits celebrity.
13. Elisabeth Moss plays Offred in The Handmaid's Tale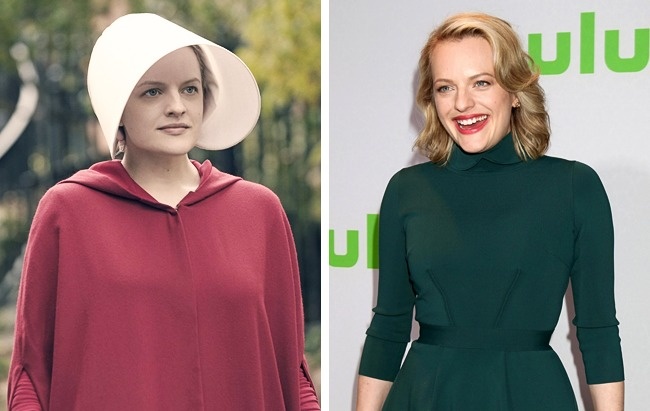 Elisabeth Moss's portrayal of Offred won the actress her 8th Emmy Awards nomination. Offred is a down to Earth woman and Moss not only plays the lead, but is also the series' producer, which explains why she didn't immediately sign up for the role. She wisely took her time in order to evaluate if she was suited to the role and would meet audience's expectations.
Although the movie version of this tale was a success, Moss wanted the series to more closely follow the book, which blends dark undertones with humorous moments. If you haven't had a chance to see this series, the first season aired in April of last year.
14. Claire Foy plays Queen Elizabeth II in The Crown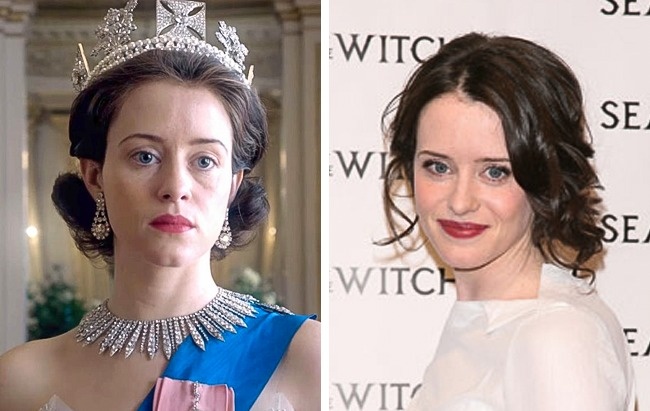 English actress Claire Foy threw herself into the role of Elizabeth II. Her gestures, expressions, vocabulary... no less than 8 researchers are on hand to make sure that every last little detail stays true to the monarch's character. Add to that a voice coach and jewelry expert!
Claire Foy won a well-deserved Golden Globe, although sadly she will be leaving after two seasons and another actress will step into her royal shoes.
So which of the above series is your favorite and which characters resemble you the most? Share your thoughts and comments with us below!