We live in a Photoshop and Instagram-obsessed society, where perfection is more important than reality - a cosmetically enhanced and warped view of people in a world where perfection doesn't actually exist. Retouched snaps may be pretty to look at, but at the end of the day, being bombarded with perfection has meant that today's society risks losing its soul.
Which is why we want you to meet Stephanie and Arryn, an American couple who are friends with Bria Terry, a professional photographer at Wolf & Rose Photography. Terry wanted to do a shoot that honored the love between couples and Stephanie decided to accept the challenge.
The reason we say 'challenge' is that both Stephanie and Arryn were a little nervous before and during the shoot, not least because Terry said the photos would be posted on the company's Facebook. But there's more to this tale... Stephanie and Arryn don't fit the 'perfect body mold' - Arryn is on the skinny side, whilst Stephanie boasts buxom curves, meaning both felt extremely self-conscious.
It was with some trepidation that they awaited the public's response but they had nothing to fear! The internet went wild when they saw this fabulous couple in these equally fabulous shots! As Stephanie says when she first saw the photos: "I never felt more attractive. I was shocked. I look so in love and confident. Every person should be able to see themselves in that light. It is really eye-opening." She went on to say that the shoot was the perfect vehicle for breaking the stereotypes that society tends to impose and to encourage others to adopt a body positive attitude.
Interviewed by the Huffington Post, she admitted that society's expectations caused her to lose her self-confidence and that she felt abnormal compared to other women. As a teenager she wondered why she wasn't like the retouched models she saw in magazines and it took time before she could accept and love the body she'd been given. She gradually replaced loose clothes with sexy, figure-hugging outfits and today this amazing lady's blossoming! Doing this shoot has helped her to feel more seductive, to fall even deeper in love with her soul mate and to be proud of who she is - something that she also wants for others!
The couple plan to marry in 2019 and asked Bria to be their photographer. Bria leaped at the chance. As she says, "The connection they share is truly inspiring, even to me. It has always been my hope as a photographer to show people the beauty that they hold, and I feel like I've done this here. I am a firm believer in love. Size, race, religion, and sexuality are all things that are at times used to divide us, but at the end of the day, we all just want to be loved. I think that's why these photos have become so popular. Above all else, you can see the love that these two share."
Here are a few photos from Stephanie and Arryn's shoot - a love-struck couple who are an inspiration to us all!
"I remember being in junior high and looking at myself in the mirror, wondering why my stomach wasn't the way it was 'supposed' to be."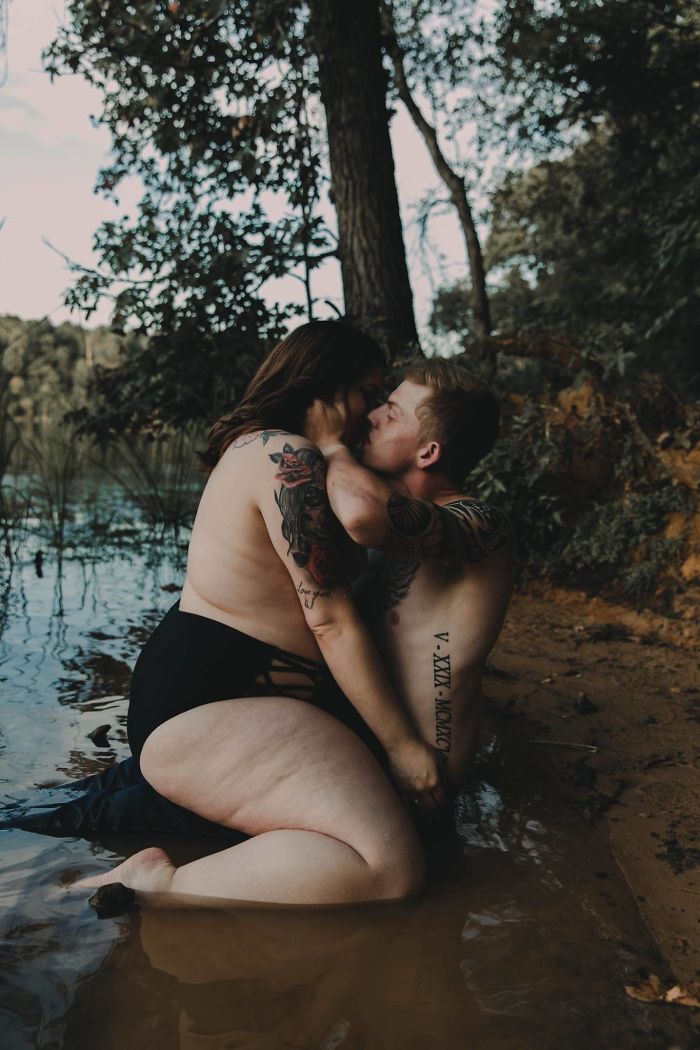 "Over the years, I've come to accept that I am always going to be considered plus-size."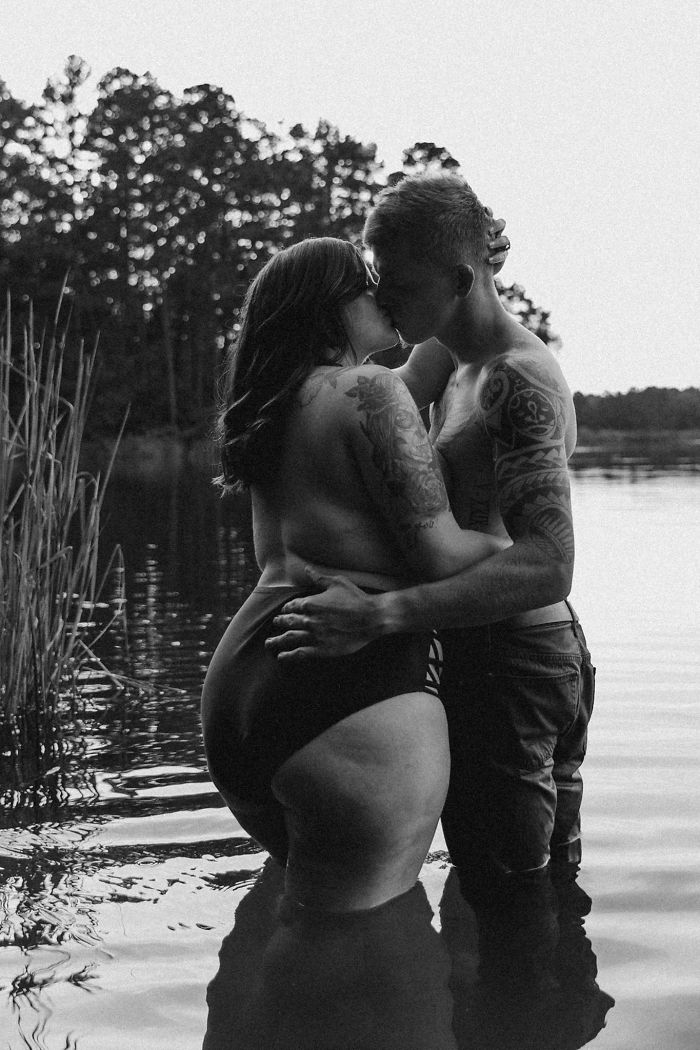 "I walk around with my head high, smiling, and show no shame in myself."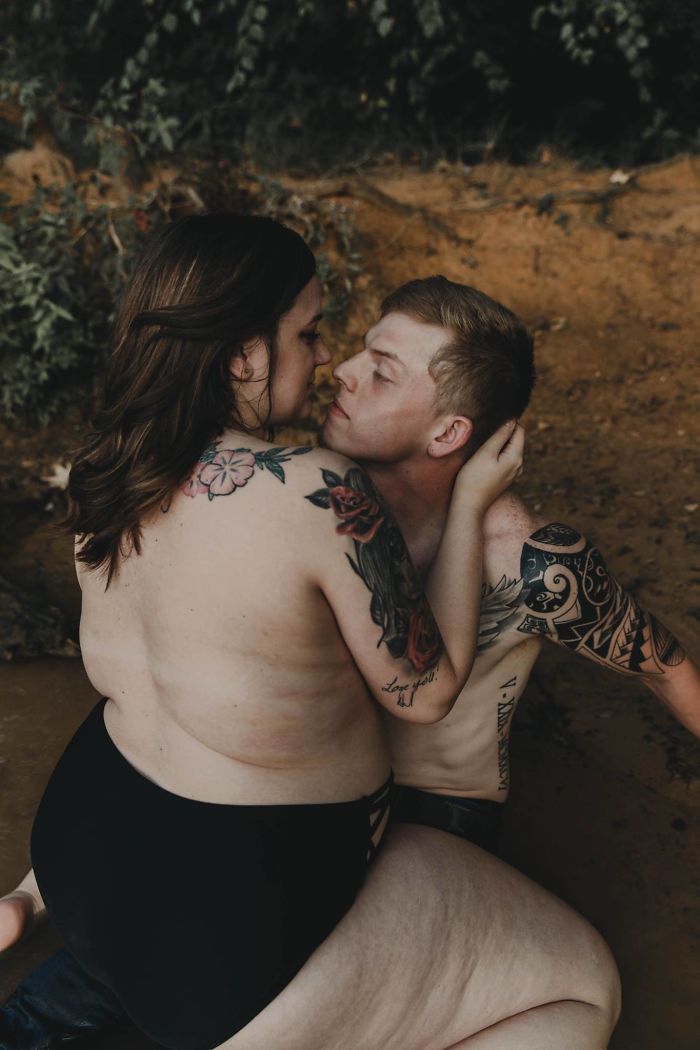 "I honestly have never felt more attractive," was her reaction to first seeing the album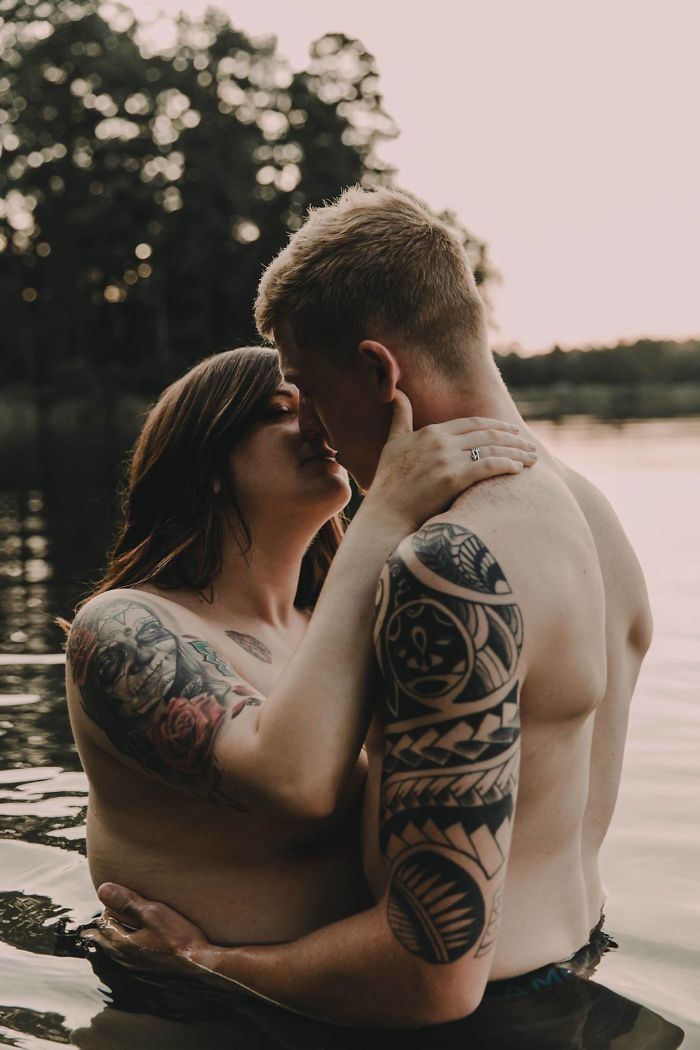 "I was shocked. I look so in love and confident"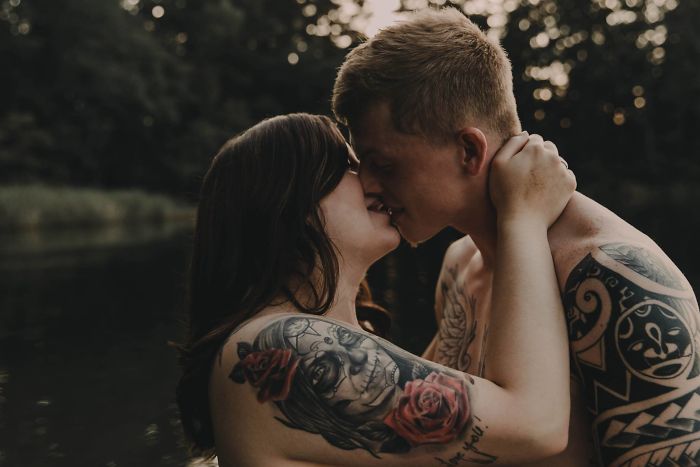 "Every person should be able to see themselves in that light. It is really eye-opening."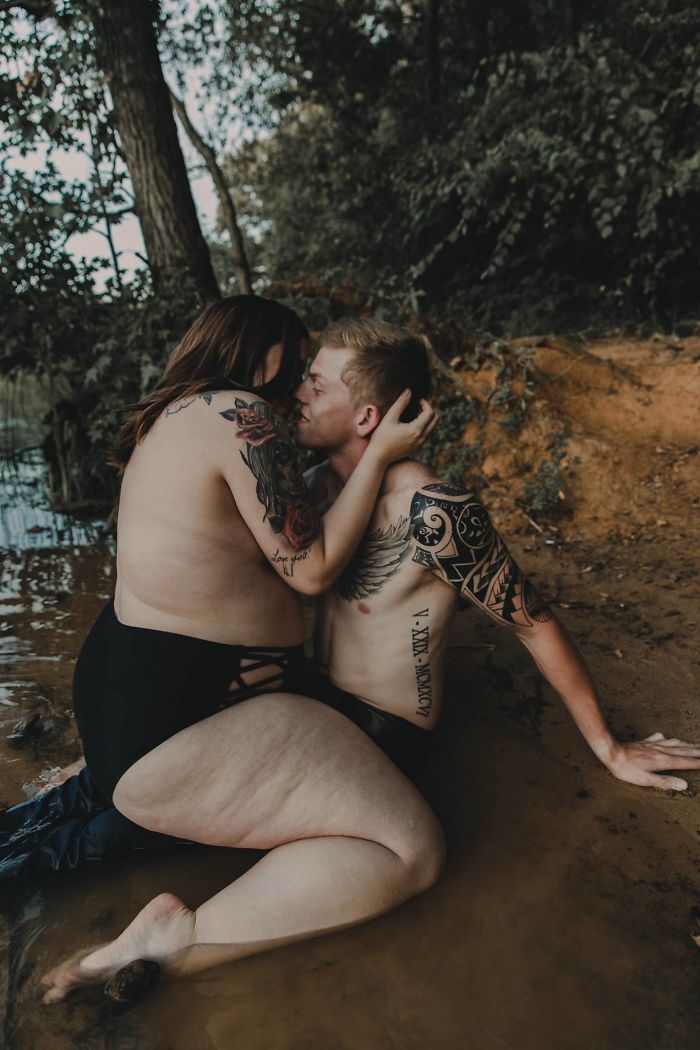 The photographer, Bria Terry captures the purity of their love and finds their connection truly inspiring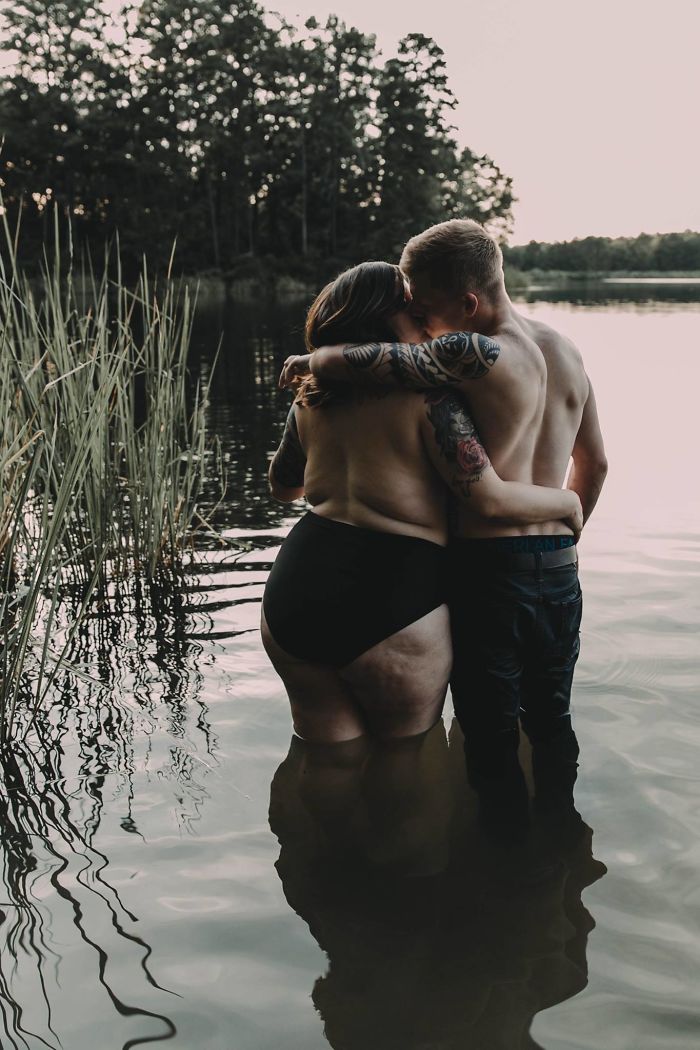 "It has always been my hope as a photographer to show people the beauty that they hold, and I feel like I've done this here."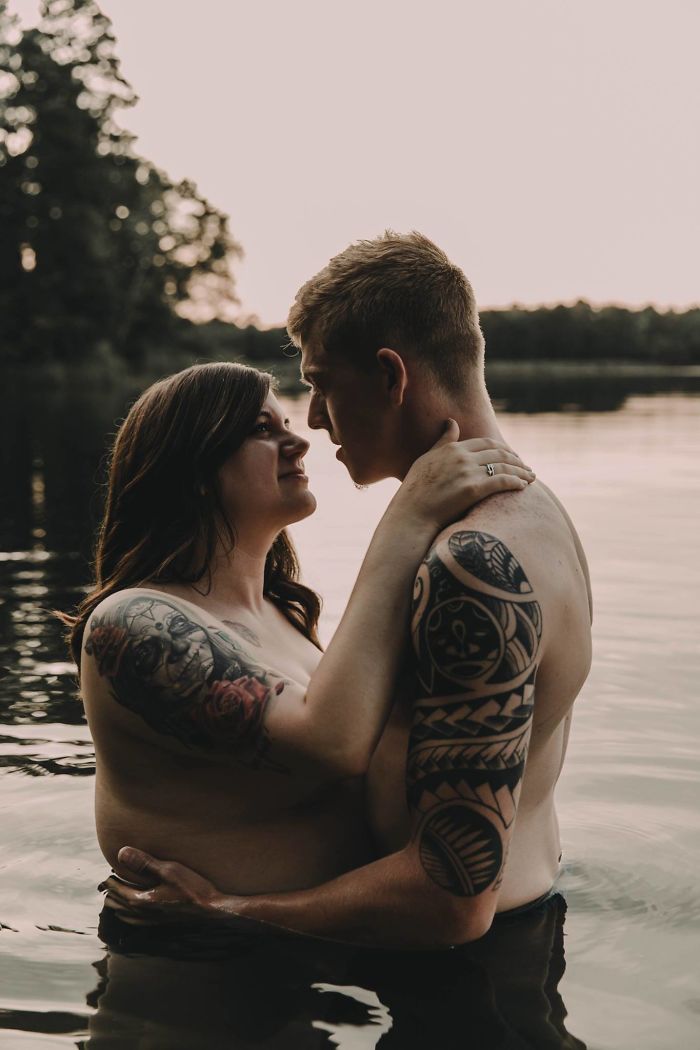 "I am a firm believer in love. Size, race, religion, and sexuality are all things that are at times used to divide us, but at the end of the day, we all just want to be loved."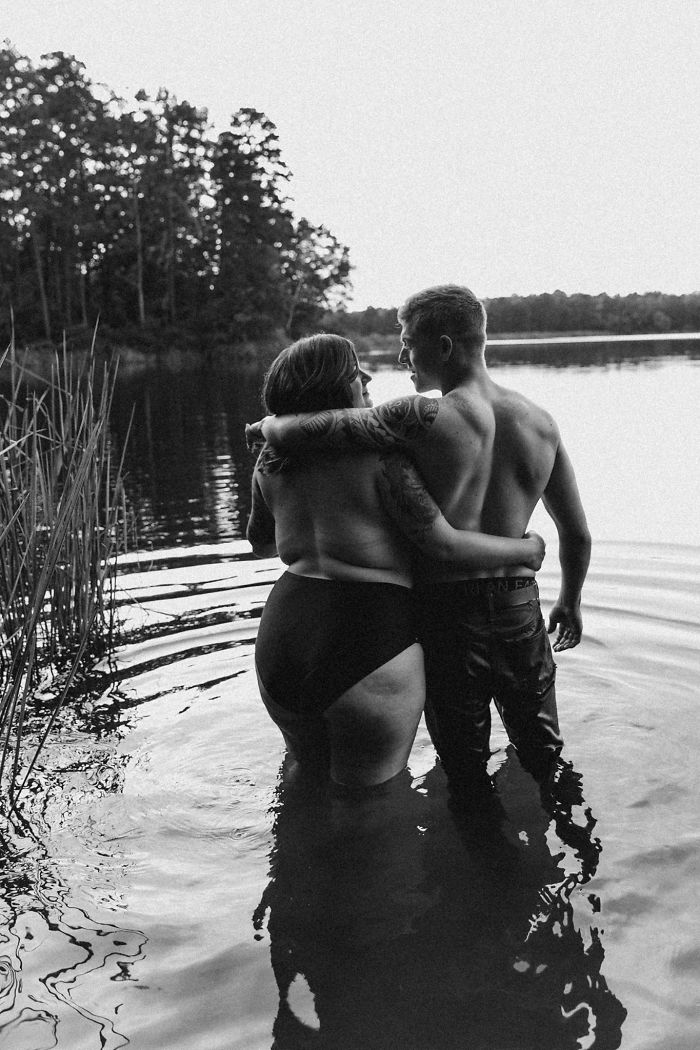 The shoot resonated with people around the world