10 movies designed to change the way we look at life
Have you ever been so moved by a movie that it's made you want to change your life? Let's face it, we've all shed a tear, promised never to leave the front door unlocked, hoped that an alien doesn't land in our garden etc. after seeing a movie that deeply affected us.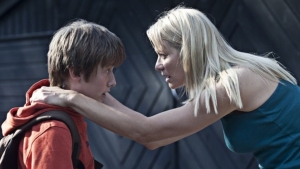 So in honor of these cinematic masterpieces, here are 10 movies that could radically change your life. It's by no means an exhaustive list, but you may well want to check these out!
1. Labor Day
Rating: 3.55 / 5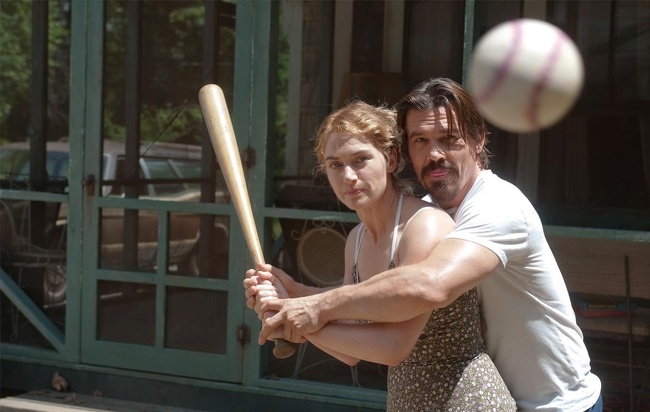 Cast: Kate Winslet, Tobey Maguire, Josh Brolin, Gattlin Griffith
Synopsis: A single mother lives with her son in a village house. She helps an ex-convict who, it turns out, is on the run for murder. Over the course of 4 days, she learns more about the man's past. A heartbreaking story which shows that behind this man's dark tale, there is a good soul.
This movie inspires us to find and feel happiness, whatever the situation.
2. The Hunt
Rating: 3.65 / 5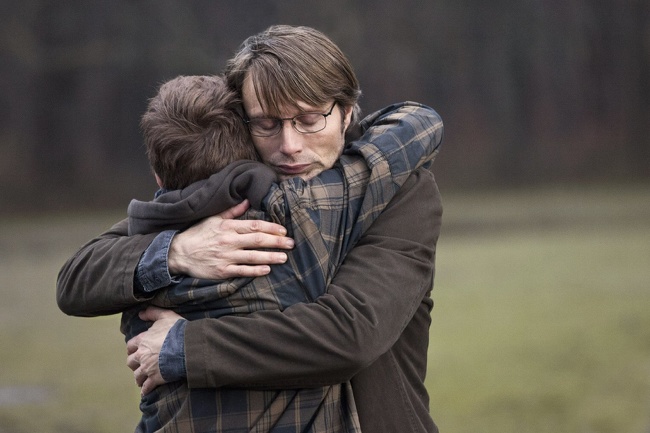 Cast: Mads Mikkelsen, Thomas Bo Larsen, Annika Wedderkopp, Lasse Fogelstroem
Synopsis: Lucas is a 40-something teacher who's just been through a nasty divorce. He has found love and is trying to improve his relationship with Marcus, his teenage son. But a little lie will quickly take on huge proportions, forcing Lucas to fight for his life and dignity.
This movie shows how a simple lie can have catastrophic consequences. In a matter minutes, lives can be overturned, if not destroyed. It also highlights the fact that it is possible to recover from chaotic events.
3. Poetry
Rating: 3.9 / 5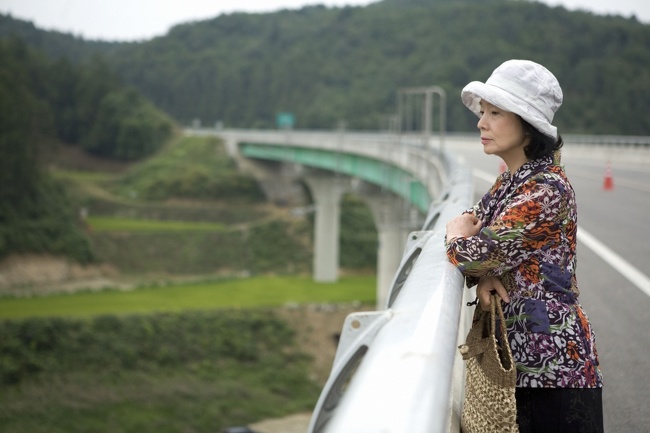 Cast: Yoon Jeong-hee, David Lee, Kim Hee-ra, Nae-sang Ahn
Synopsis: This story takes place in China's Gyeonggi Province. Mija lives with her student grandson. She's considered to be an eccentric because she always wears colorful outfits and patterned hats. She decides to join a poetry class and writes her first poem. And it's through her poetry that she begins to look at the world around her finally appreciate its beauty. But this whirlwind of happiness suddenly ends and she realizes that life is not always a bed of roses.
This deeply moving movie tells us to live in the present moment and to be grateful for all the good things in life. Beauty is everywhere, we just need to open our eyes.
4. Reign Over Me
Rating: 3.7 / 5
Cast: Liv Tyler, Adam Sandler, Jada Pinkett Smith, Don Cheadle
Synopsis: Charlie Fineman and Alan Johnson are university students and roommates. Their paths separate after their studies. A few years later, they meet up and discover how different their lives have become...
Charlie lost his wife and children after the September 11 terrorist attacks. His life has been shattered. Alan, on the other hand, has become a doctor and father. His problems are very different from Charlie's, but he's prepared to do all he can to help his grieving friend and what happens next surprises them both.
This movie tackles the subject of indelible pain. But it also shows how it's possible to enjoy a good life, regardless of a painful past.
5. Pure
Rating: 3.4 / 5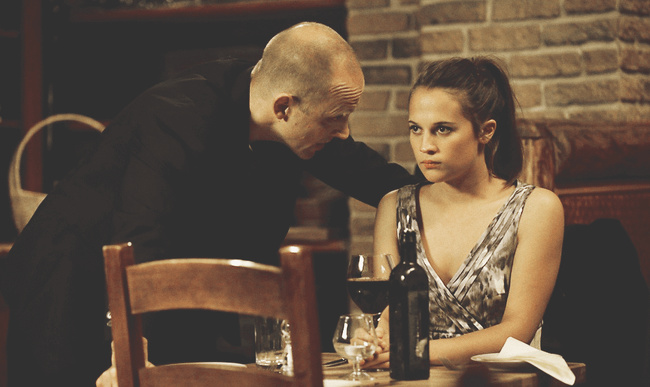 Cast: Alicia Vikander, Samuel Froler, Josephine Bauer
Synopsis: Katarina is a 20 year-old, who dropped out of school and finds herself out of work. She lives with her friend in the suburbs of Gothenburg. While watching a video on YouTube, she is bewitched by a piece by Mozart. Not wanting to end up like her mother, she decides to take control of her destiny and lands a job as a receptionist at her city's concert hall. She finds love, but soon her lies catch up with her.
This story presents us with a dilemma: do we ignore who we are in order to move forward in life, or do we accept and use our past in order to build a better future?
6. In A Better World
Rating: 3.35 / 5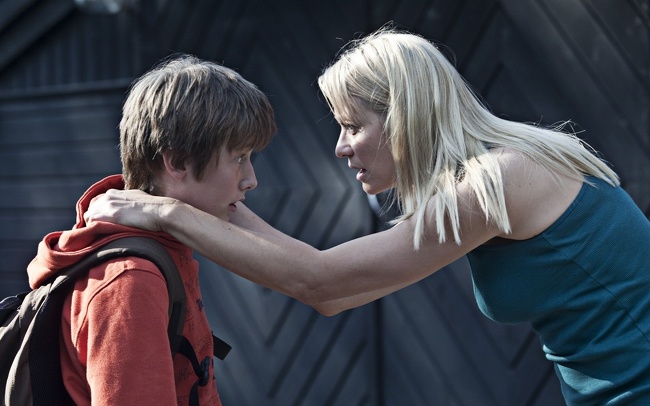 Cast: Mikael Persbrandt, Trine Dyrholm, Ulrich Thomsen
Synopsis: Anton is a 40 year-old doctor. He lives in Denmark, but also works in an African refugee camp. He's separated from his wife and they're planning to divorce. Their son Elias, meanwhile, is being bullied at school, but Christian, one of his classmates decides to help him. Christian is an English boy, who moved to Denmark after the death of his mother. The boys become friends, but Christian embarks Elias on a dangerous psychological journey where revenge and forgiveness intertwine.
The end justifies the means according to this powerful movie.
7. My One And Only
Rating: 3.6 / 5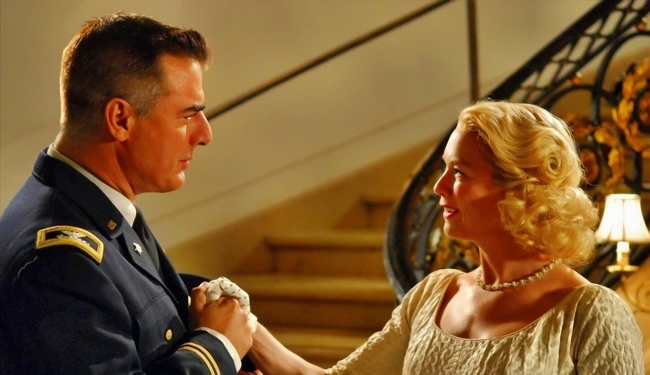 Cast: Renee Zellweger, Nick Stahl, Eric McCormack, Chris Noth, Kevin Bacon
Synopsis: This movie takes place in the 50s. Anne Devereaux is a single mother, determined to find a soul mate who can take care of her and her kids. She starts by moving from town to town along the US east coast, putting her own well-being before that of her two sons.
This movie tell us that life as a couple should not necessarily be a life goal, particularly if you've already got kids in tow. Kids should be the priority, not necessarily the adult in question.
8. Tangerines
Rating: 3.9 / 5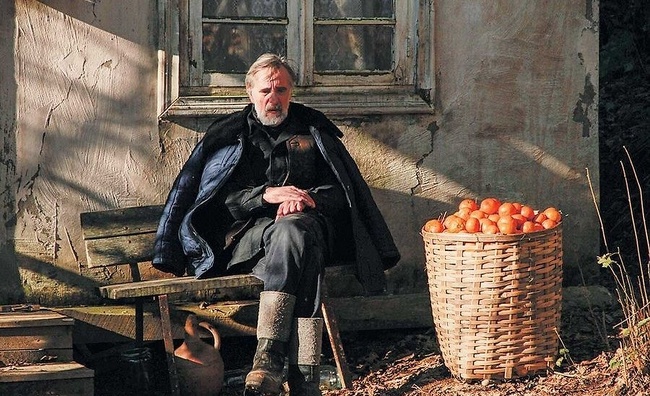 Cast: Lembit Ulfsak,Giorgi Nakashidze, Elmo Nuiganen
Synopsis: The story takes place during the 1990 war in the Apkhazeti region of Georgia. In a deserted village, only Ivo and Markus, a tangerine farmer, decide not to flee. Ivo helps a wounded Caucasian by hiding him in his home. As for Markus, he comes across a seriously wounded Georgian and takes him to Ivo's house. Two opponents suddenly find themselves under the same roof.
This movie highlights the power of humanity in all its aspects.
9. Head Full Of Honey
Rating: N/A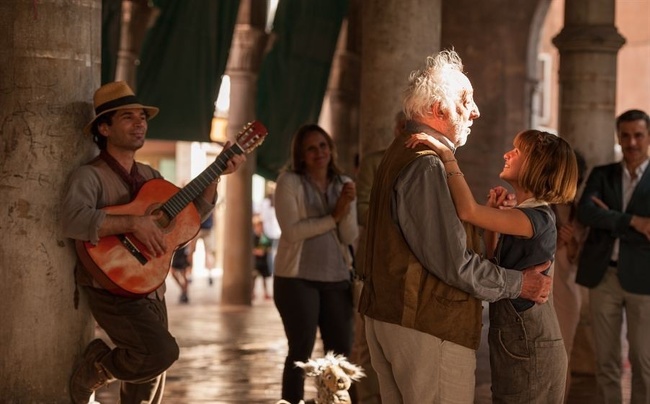 Cast: Emma Schweiger, Dieter Hallervorden, Til Schweiger
Synopsis: Tilda is 11 years old and loves her grandfather Amandus dearly, despite his Alzheimer's. Her parents want to put him in retirement home, but for the little girl, this is totally out of the question. She decides to take things in hand and flees with him to Venice. This destination was not chosen at random, since this is where Amandus met his wife. Tilda hopes this trip will help her grandfather to heal and fill his head anew with memories.
This movie is an ode to unconditional love. A love that heals the deepest wounds and gets rid of our inner demons.
10. Cafe de Flore
Rating: 3.1 / 5
Cast: Vanessa Paradis, Kevin Parent, Helen Florent, Évelyne Brochu
Synopsis: Two totally different lives merge in this movie. Jacqueline is the single mother of an autistic child. It's 1969 and she lives in Paris. Kevin is a DJ in Montreal, but on meeting his new love, old wounds reappear.
This movie reveals what love is and how it can manifest in a variety of ways. It may imperfect, unrequited or be based on lies, but at the end of the day, love is simply a unavoidable human emotion.

By Straker Julia
Writer
Passionate about writing, I write articles on the subjects that I love. Creativity and Animals themes are my favorites!