10 TV couples who fell for each other in real life
Being a TV couple can have its drawbacks: actors who hate each other, but have to shoot intimate scenes or a lead with a crush on their happily married co-star... But sometimes on-screen passion filters through to real life, creating a chemistry that fuels both the TV show and its army of fans!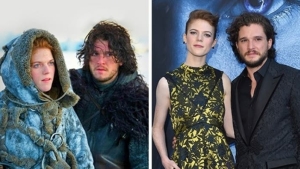 But, we've often wondered if these relationships were real and not part of a slick promotional strategy, so we've done some research and come up with a list of 10 couples who fell for each other whilst the cameras were rolling!
1. Kit Harington and Rose Leslie -- Game of Thrones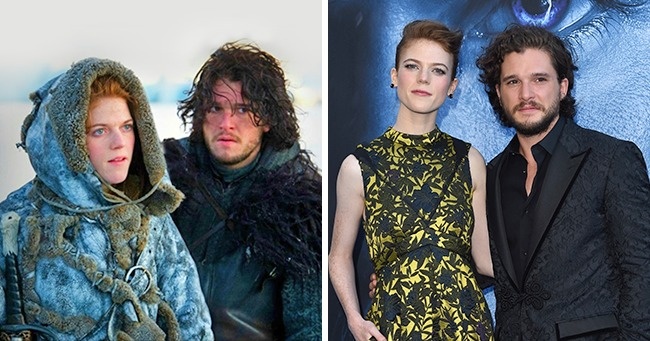 © Home Box Office © eastnews.ru
Iceland's freezing landscape didn't dampen the passion between these two! Apparently they're still going strong, although in view of their ever-increasing popularity, they prefer to keep their private life to themselves.
According to Kit Harrington "If you're already attracted to someone, and then they play your love interest in the show, it becomes very easy to fall in love." Who needs romantic sunsets when you've got the Northern Lights?
2. Josh Dallas and Ginnifer Goodwin -- Once Upon a Time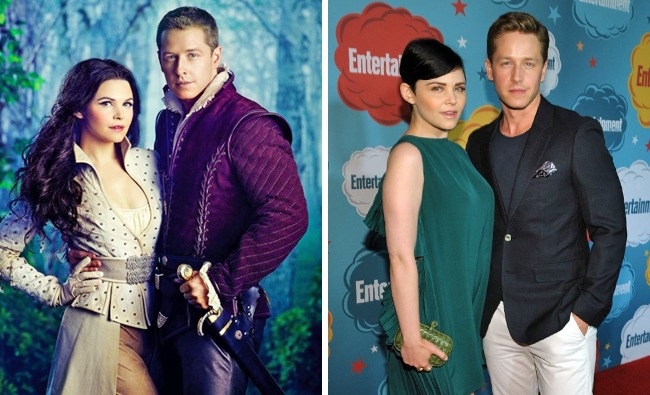 It's straight out of a fairy tale - leading lady falls for her leading man, they marry and have kids! Once Upon a Time's Josh and Ginnifer met on set and dated for a while before tying the knot and having two children. A happily ever after story with no Evil Queen in sight!
3. Mila Kunis and Ashton Kutcher -- That '70s Show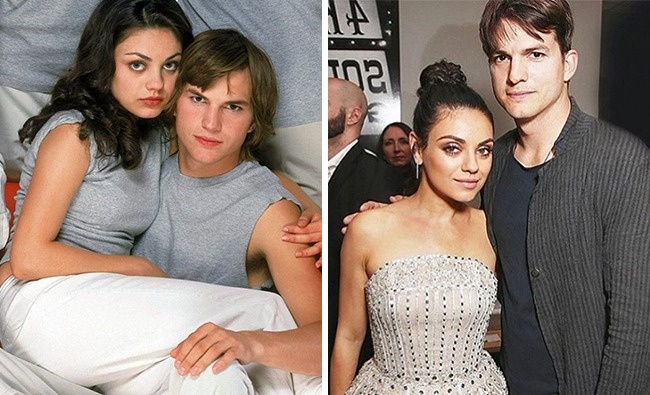 © 20th Century Fox Television © Mila Kunis / instagram.com
Mila's first kiss was on-screen and Ashton was the man in question! That said, Mila was a young teenager so off limits as far as her older co-star was concerned. It was years later, after Ashton's marriage with Demi Moore broke down that these two finally hooked up. Today they're happily married with two cute kids.
4. Caitriona Balfe and Sam Heughan -- Outlander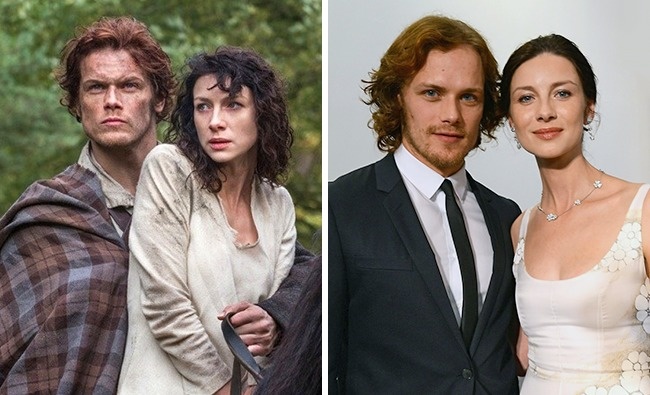 © Left Bank Pictures © eastnews.ru
Rumors follow these two wherever they go, the latest one being sparked when they went to a game of rugby together. Although Sam Heughan denied there was anything going on during an interview at this year's Comic Con, fans are convinced it's a bluff. Their on-screen magic seems too strong to be fake. As the saying goes 'watch this space...'
5. Alyson Hannigan and Alexis Denisof -- Buffy the Vampire Slayer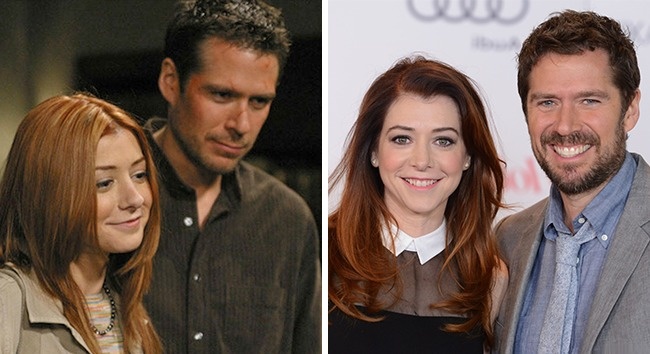 © 20th Century Fox Television © eastnews.ru
These two met whilst filming Buffy, but despite a lot of flirting, Alexis didn't want to mix business with pleasure. Their relationships started later on, but Alyson wanted to wait 4 years before heading down the aisle. Being only 2 years old when her parents divorced, she went for the 'better safe than sorry' approach - a sensible strategy seeing as they now live happily with their two daughters.
6. Ian Somerhalder in Nina Dobrev -- Vampire Diaries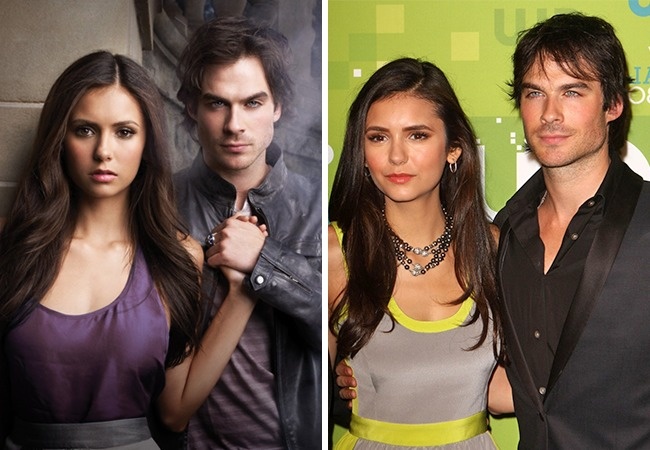 © Alloy Entertainment © eastnews.ru
In the show, Nina's character is torn between two seductive vampire brothers, but in real life she fell for Ian Somerhalder. They stayed together for a couple years, but finally decided to split in 2013.
7. Kaley Cuoco and Johnny Galecki -- The Big Bang Theory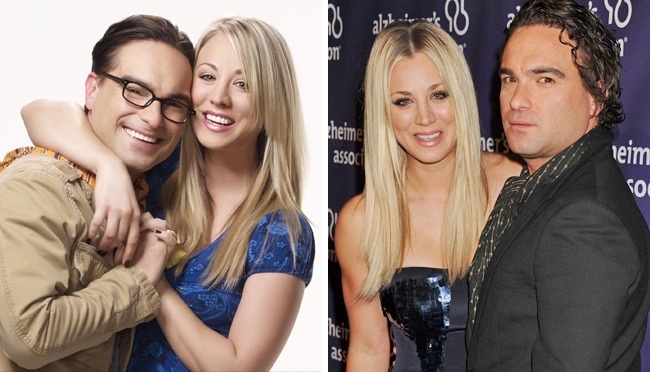 © Warner Bros. Television © eastnews.ru
This couple kept their relationship away from prying eyes and for 2 years were never seen out together - something that must have put a strain on their relationship. Ironically the real-life couple split around the time that their on-screen personas were getting serious. Even so, they remain friends, although they sent the internet into a spin when Kaley divorced and rumors of a reconciliation spread like wildfire. Alas, it wasn't to be, but their solid friendship has meant they've been able to convincingly play a married couple since Season 8!
8. Blake Lively and Penn Badgley -- Gossip Girl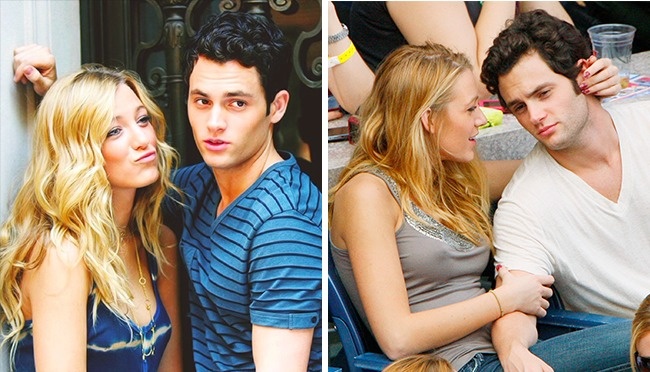 © 17th Street Productions © reuters.com
Blake Lively and Penn Badgley began to date during Season 2 and tried their best to keep it a secret. They stayed together for over 2 years and remained friends after their split. Blake is now married, but when Penn was asked who was his best and worst on-screen kiss, he said both were Blake - the best as he was with Blake at the time and the worst because it was after they separated. Proof enough that an off-screen infatuation can be hard to handle.
9. Lea Michele and Cory Monteith -- Glee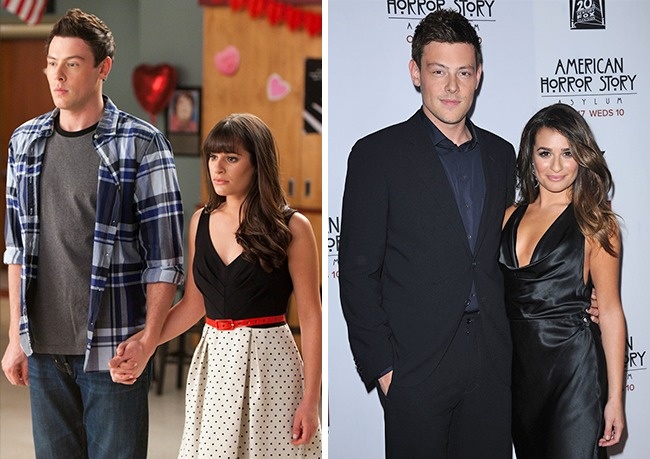 © 20th Century Fox Television © eastnews.ru
They met on set, but it took a while for Cupid's arrow to hit its mark. It was two years later, when the rumor mill went into action that the couple officially announced they were in a relationship. As a couple, they were inseparable and even talked about starting a family. Tragically, Cory died from an overdose in 2013 and Lea has since said that she still feels him by her side.
10. Tom Hardy and Charlotte Riley -- Wuthering Heights

© Mammoth Screen © eastnews.ru
This love story is like many others - except that it involves two popular actors who managed to keep their mutual lust as well as the paparazzi at bay until long after filming stopped! They finally started dating, which led to a romantic, but closely guarded secret marriage in an 18th Century castle.

By Straker Julia
Writer
Passionate about writing, I write articles on the subjects that I love. Creativity and Animals themes are my favorites!