18 people who learned the hard way that baking isn't a piece of cake!
Successful baking is more than just mixing a bunch of ingredients and slinging the result into an oven for an hour or so. As any professional pastry chef will tell you, it takes skill, creativity and a lot of patience if you're going to wow your guests with a mouth-watering cake! Even so that doesn't stop some beginners from trying, and in this case failing, to reproduce awesome cake ideas…
Here are 18 people who bravely decided to make a special cake for a family member or close one. From superheroes to Disney Princesses and pets, you'll have to agree that the end results were, to put it mildly, slightly unappetizing! What about you? Are you a cake Master Chef or someone who prefers to leave it to the professionals? Share your comments and photos with us below!
1. When the Incredible Hulk becomes the Incredible Blob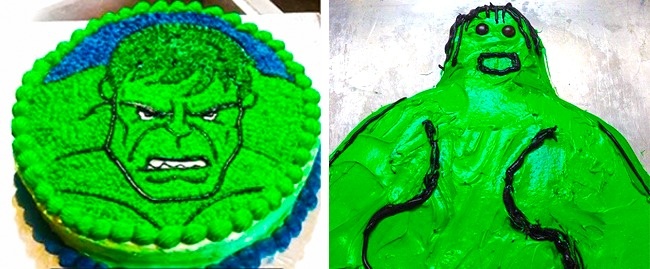 2. The day SpongeBob SquarePants melted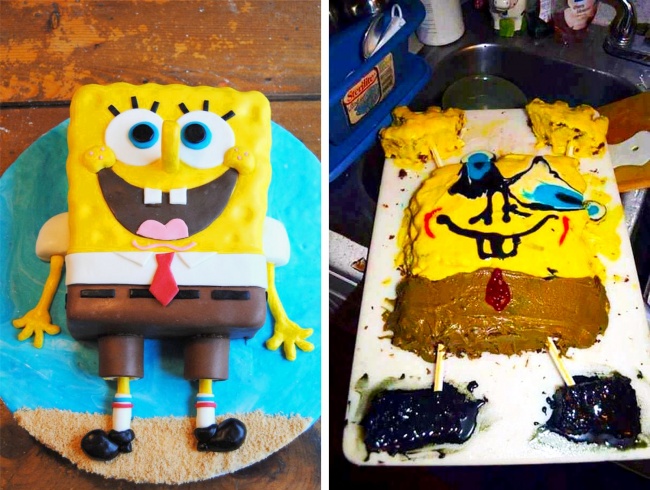 © Brown Eyed Girl Cakes © imgur
3. Frozen may have rocked the movie world, but this cake deserves a Razzie!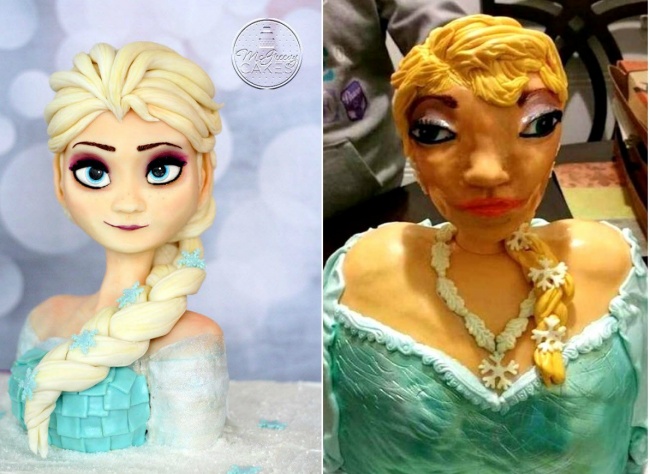 4. Another Frozen fail...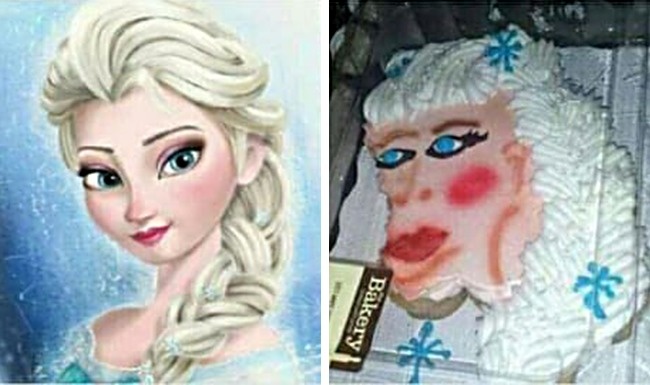 5. When your attempt at a muscular arm looks more like an embryo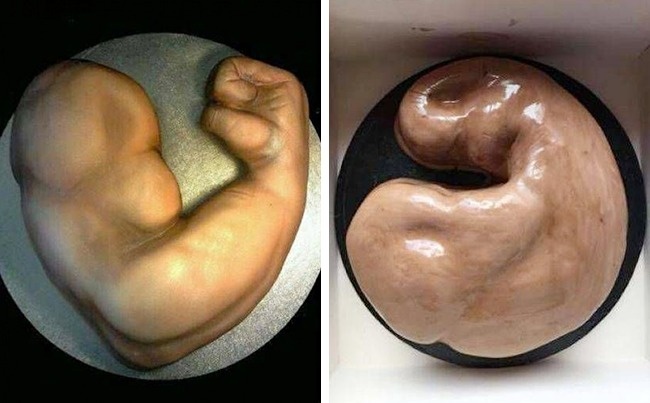 6. A homemade engagement cake... We just hope they get a pro to bake the cake for their big day!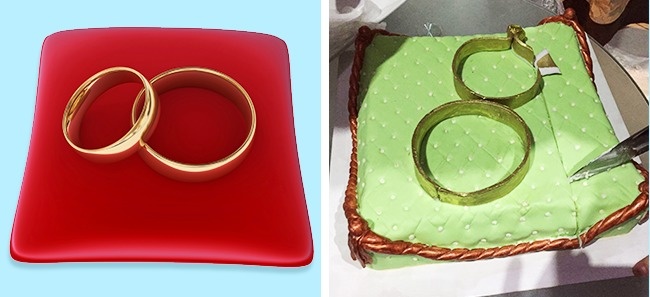 © depositphotos © marina.kiseleva21 / novosibirsk
7. Even the cat doesn't look too impressed!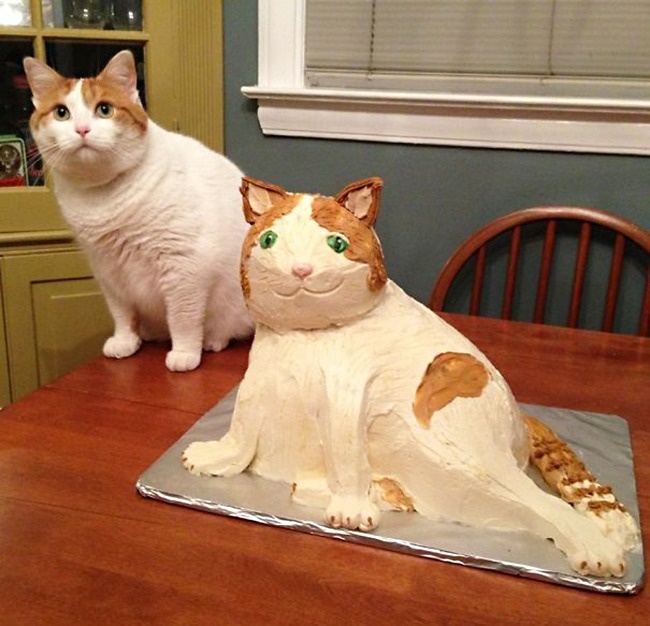 8. Buzz Lightyear on acid?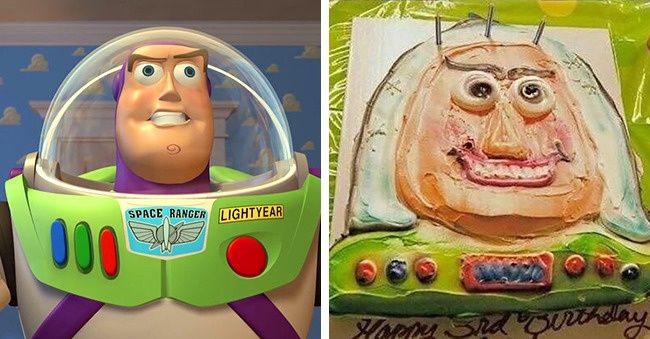 © PeabnutBubber / imgur © Vaaidar / imgur
9. This guy decided to treat his girlfriend to a 'cactus cake'...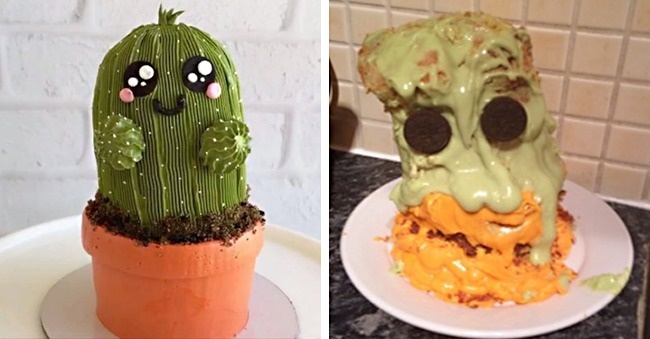 10. Would you have recognized Captain America?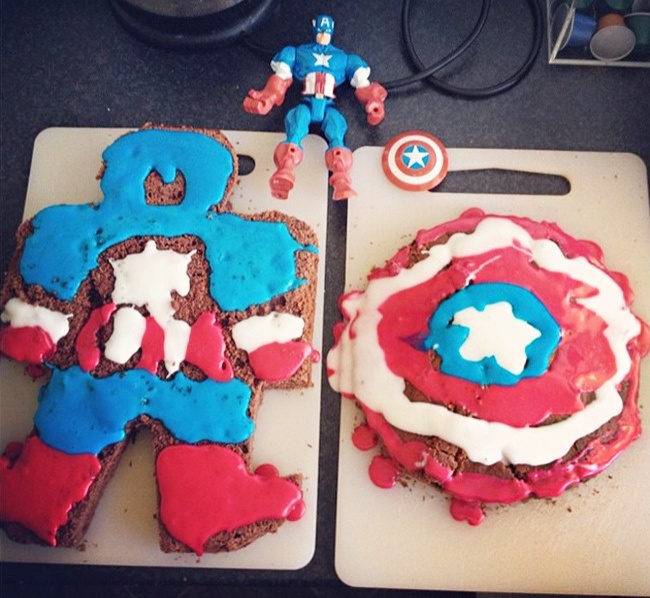 11. Elmo after a wild night on the town...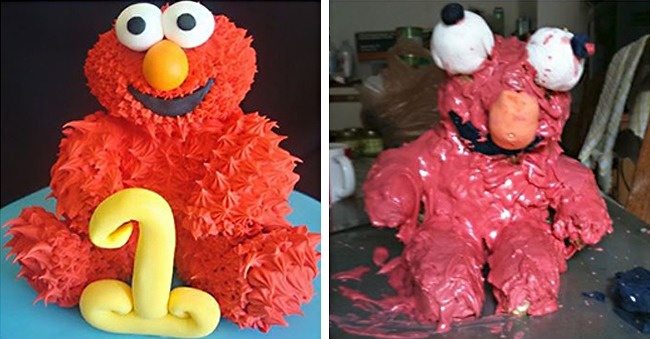 12. A very squidged Smurf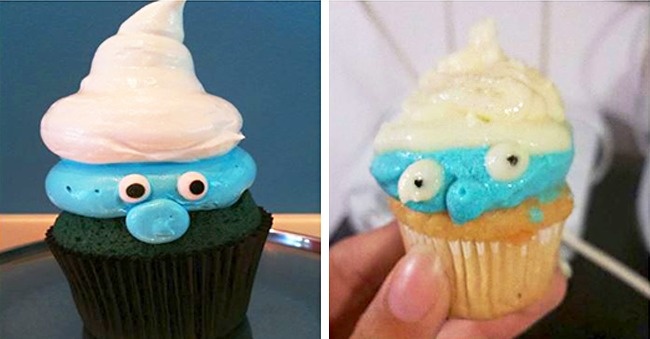 13. A very deformed Santa Claus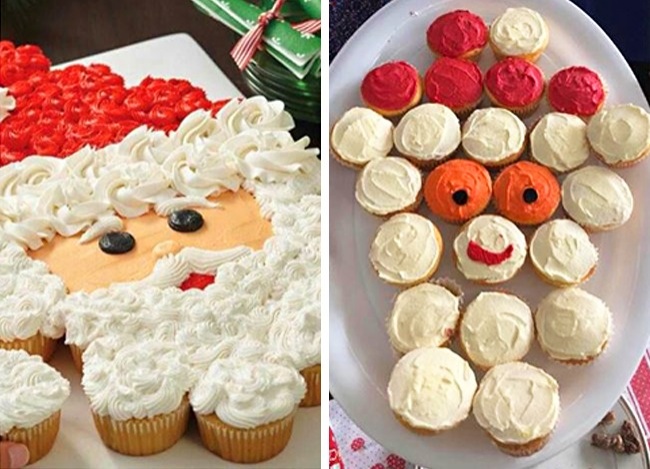 14. An ambitious cake for a beginner...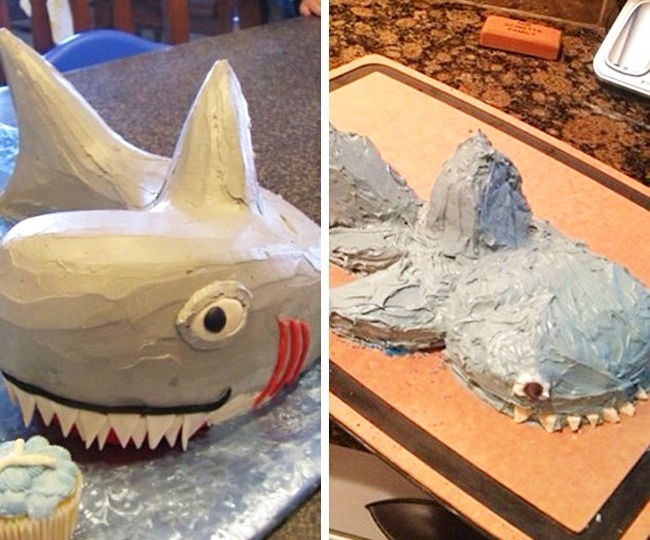 15. When you want to treat your kids to snowmen cupcakes, but end up with an indescribable blob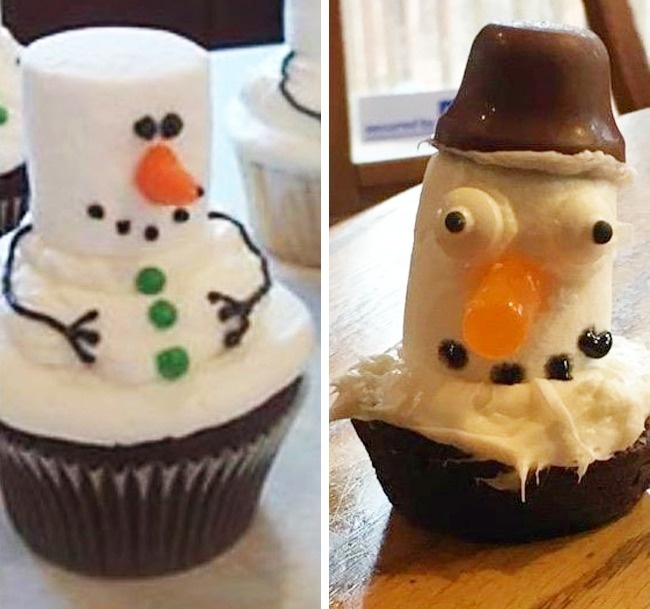 16. When your 'playing' pigs look like they've passed out from all the fun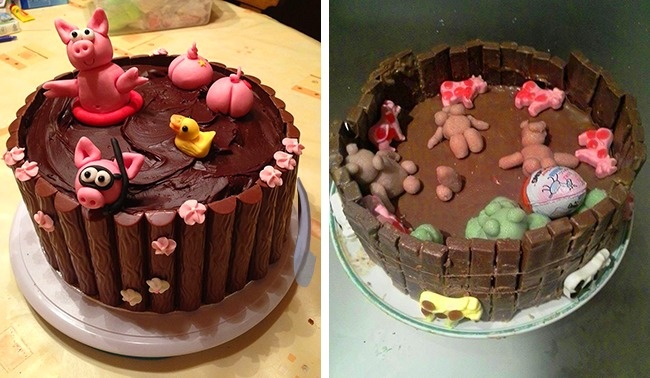 17. When your mom tries to make an Ariel cake...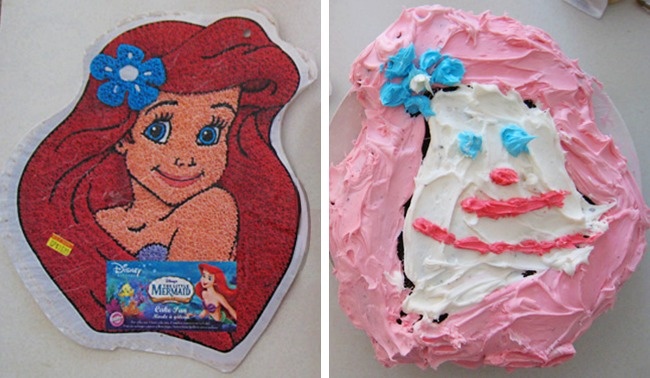 18. When you really can't be bothered to decorate your Spiderman creation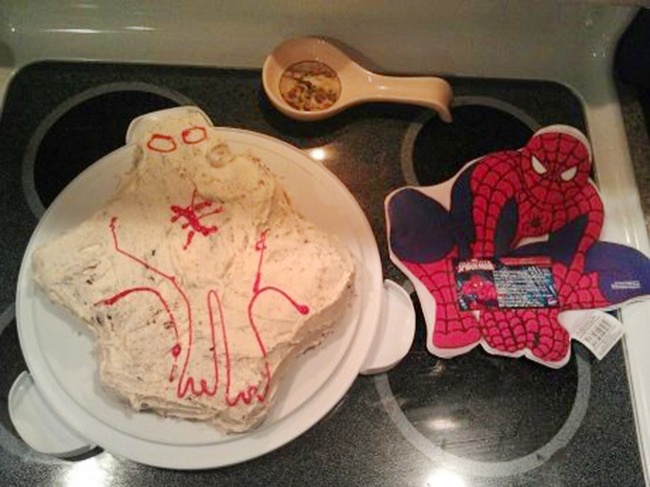 By Straker Julia
Writer
Passionate about writing, I write articles on the subjects that I love. Creativity and Animals themes are my favorites!