19 amazing cleaning hacks
Hands up if you enjoy household chores! Only kidding...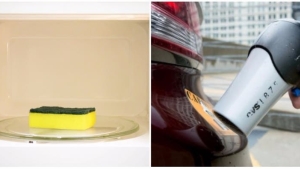 But did you know that there are tons of cleaning hacks to help you banish grime in a flash?
Our little tip? Just make sure you have white vinegar and baking soda in your cupboard!
Here are 19 easy as pie cleaning hacks that will save you both time and money!

By Straker Julia
Writer
Passionate about writing, I write articles on the subjects that I love. Creativity and Animals themes are my favorites!