19 tricks for people who hate to clean
If you're like most people, you hate to clean.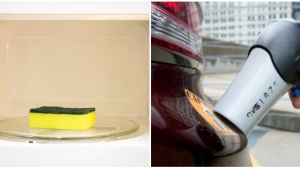 But you should know that there are some easy tricks you can use to avoid having to scrub every corner of your home, and this can be done while keeping your house clean.
Surprising isn't it? And yet it's very real. One little hint – always have white vinegar and baking soda on hand.
Here are 19 very useful and effective tips for anyone who hates cleaning.

By Straker Julia
Writer
Passionate about writing, I write articles on the subjects that I love. Creativity and Animals themes are my favorites!