23 tips to improve hotel stays
When you arrive in a hotel room, you'll probably want it to feel like a second home; settling in is important if you're to enjoy your stay. Unpacking your luggage, sorting out the bathroom...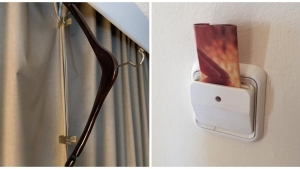 Some people are particularly inventive when it comes to adapting their rooms, and, fortunately for us, are happy to share their tips and tricks on social networks!
1. If there isn't a toothbrush holder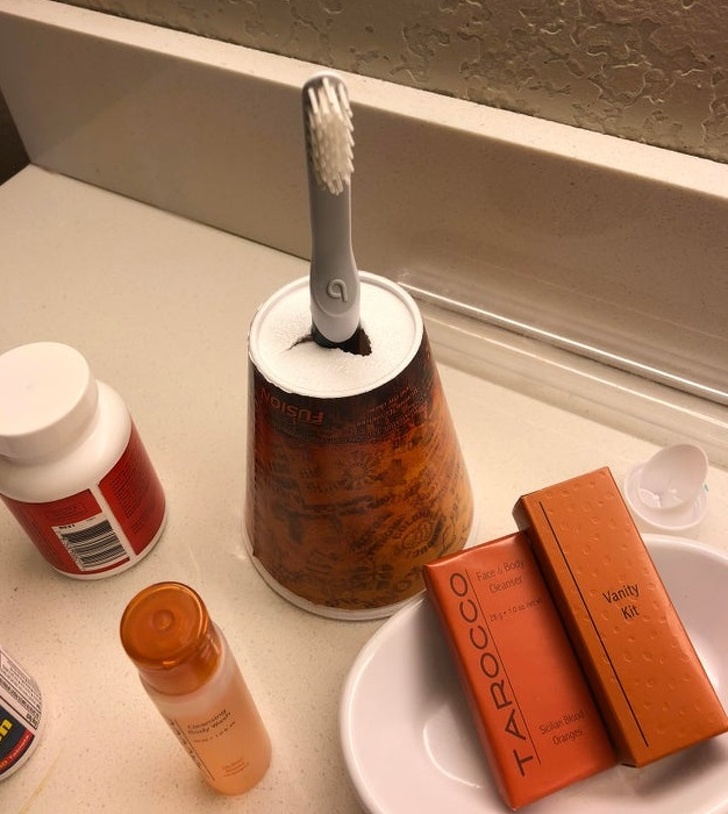 2. If the room's missing a bedside table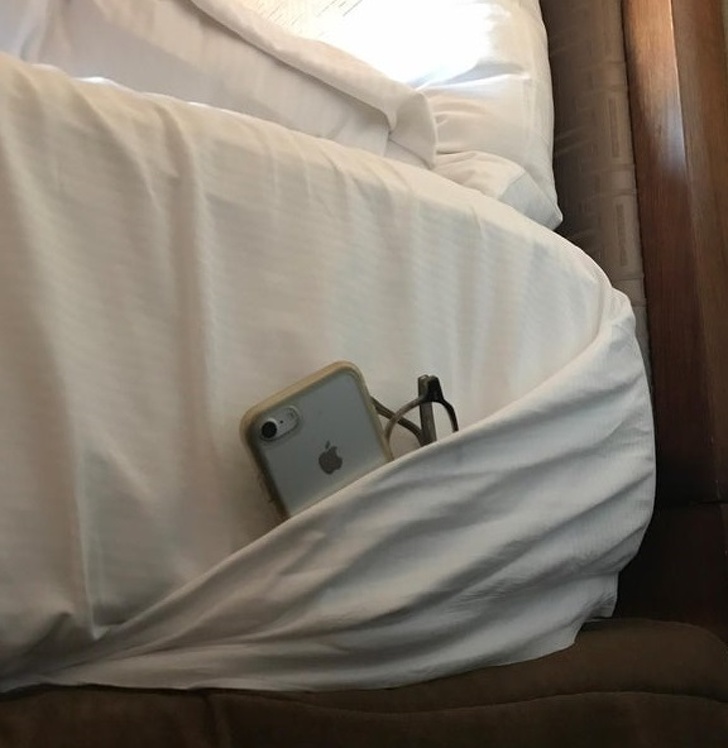 3. Curtains letting the light in? Just use a hanger to close them!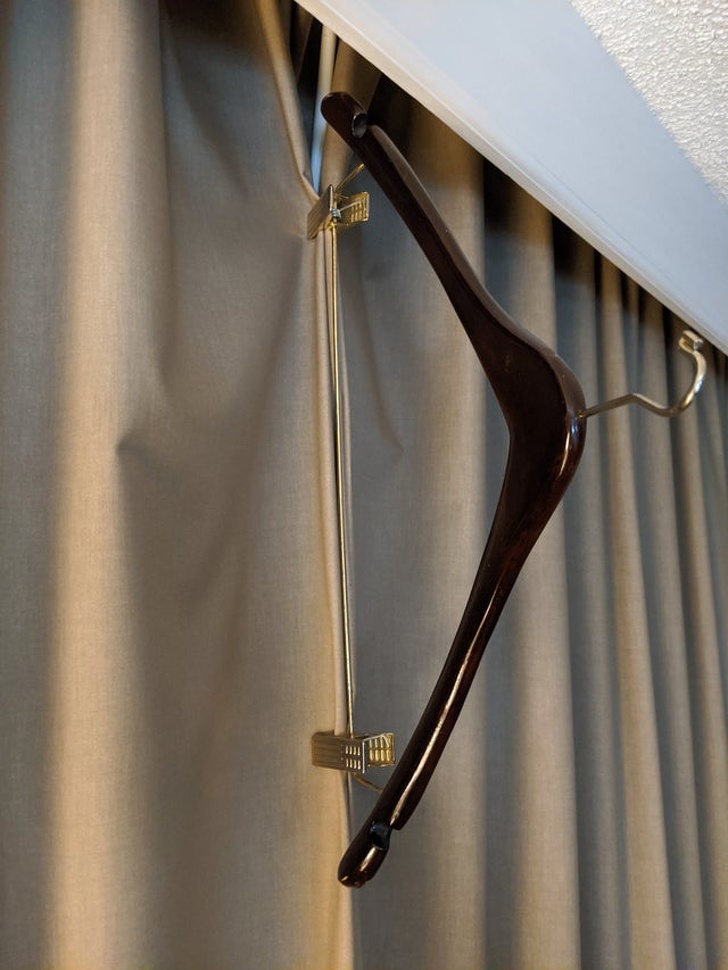 4. How to store valuables if there isn't a safe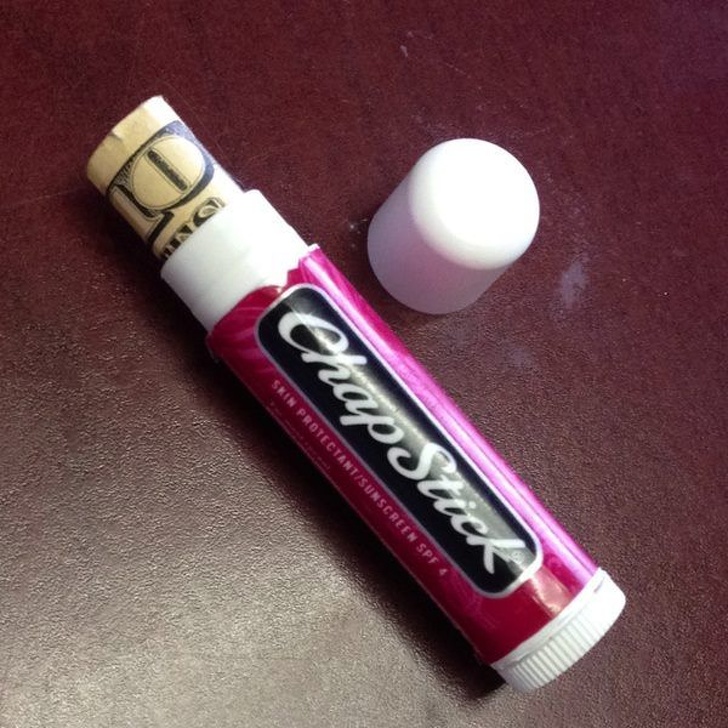 5. Use a fork to secure cables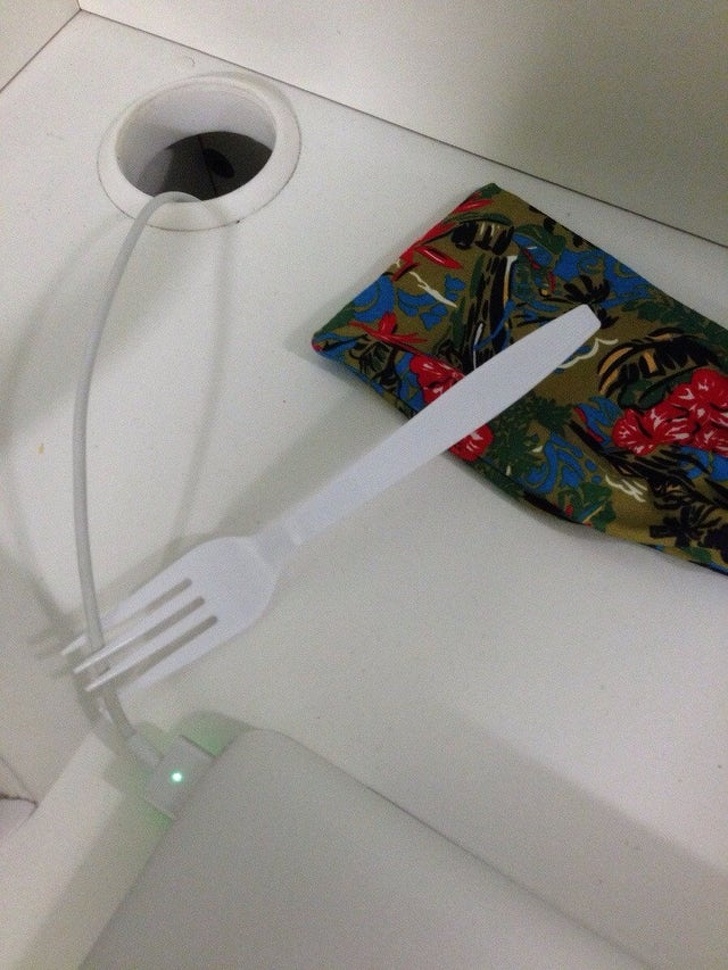 6. So you don't need to keep your finger on the button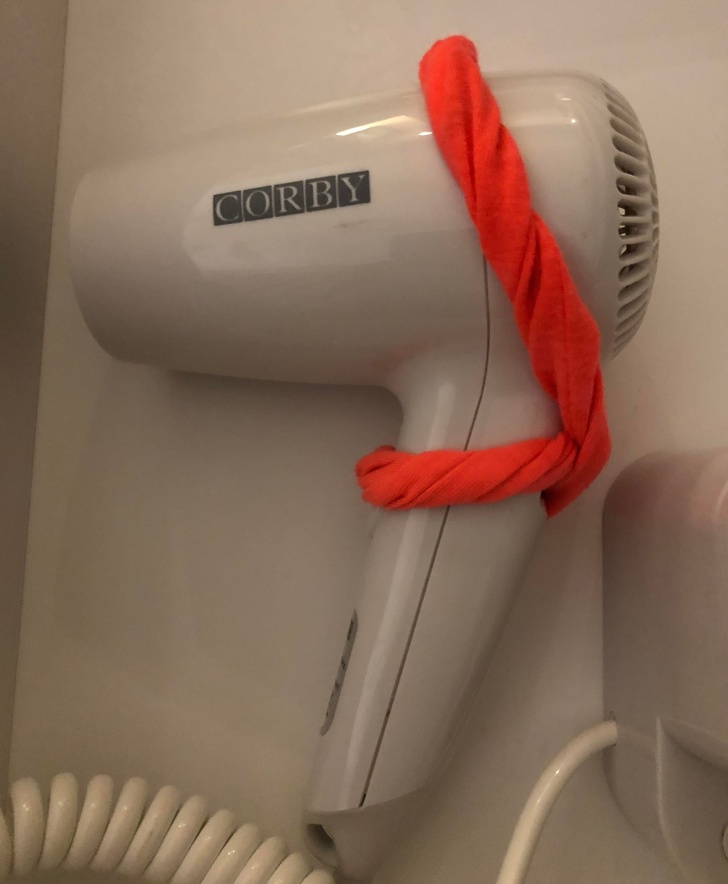 7. Another way to store your toothbrush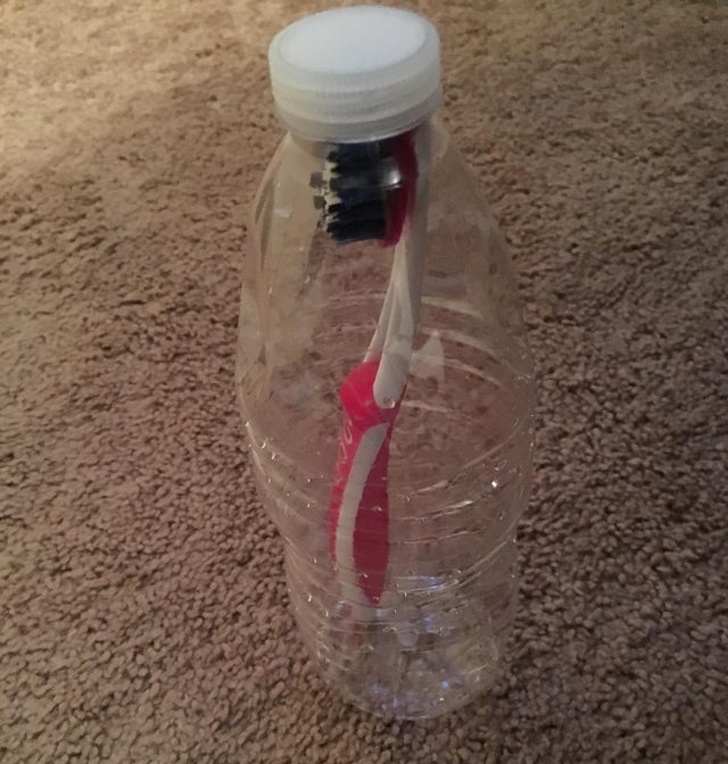 8. No TV? Turn a soda can into a support for your smartphone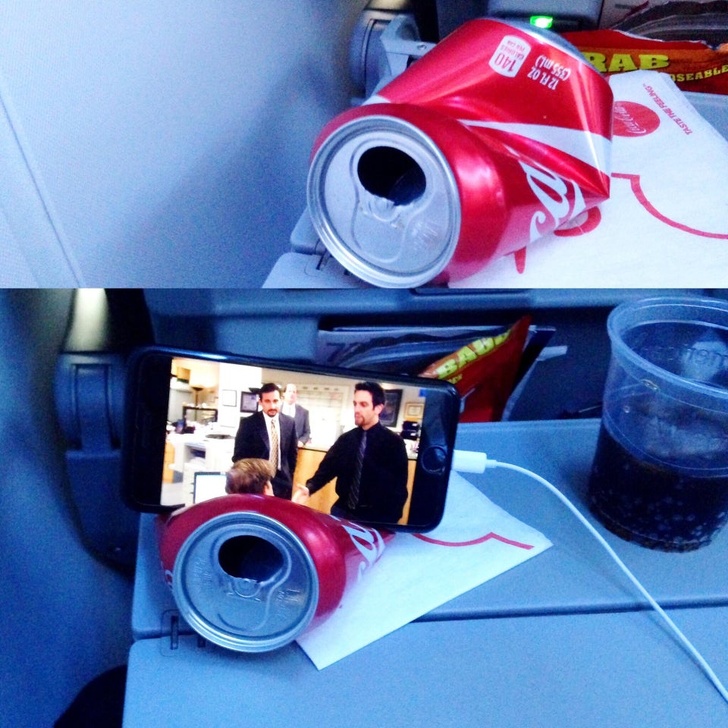 9.
Need constant power in a hotel? No need to use your key in the power switch!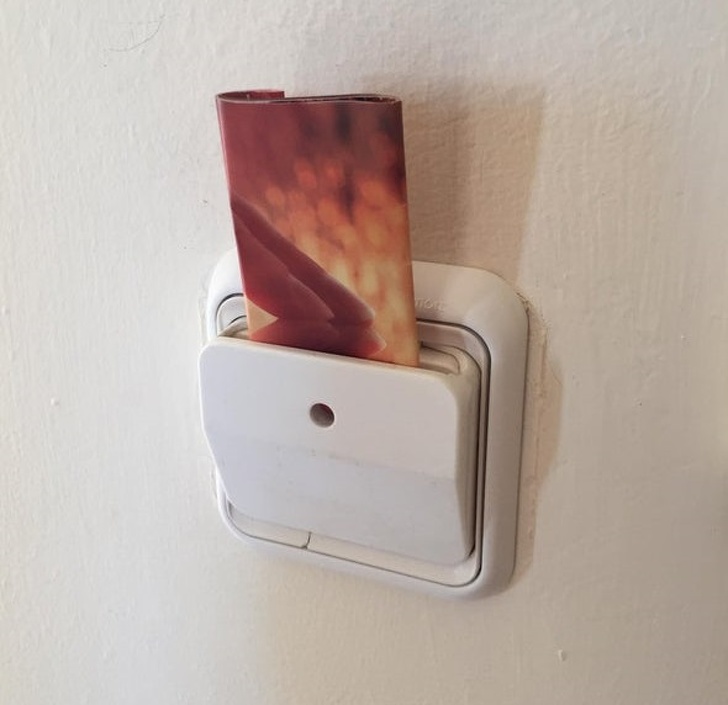 10. Use the coffee maker to heat up meals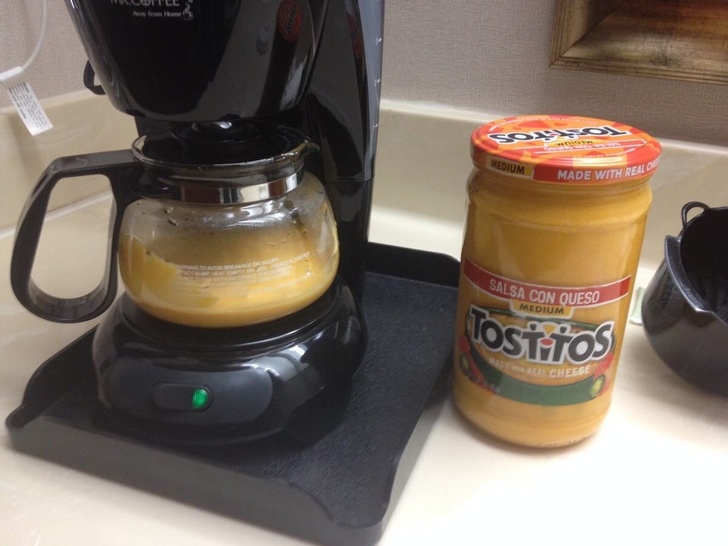 11. Forgot your adapter? Most hotel TV's have a USB port!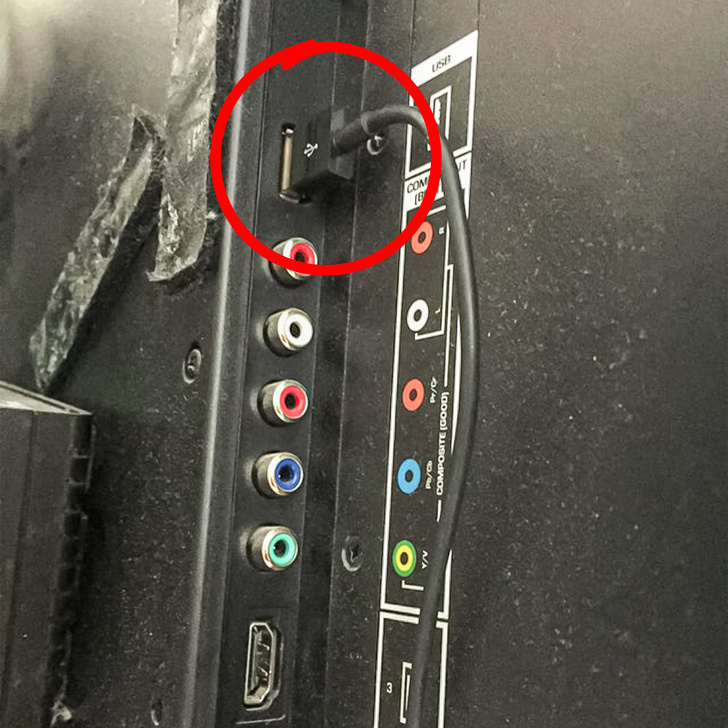 12. How to avoid spillages during transit!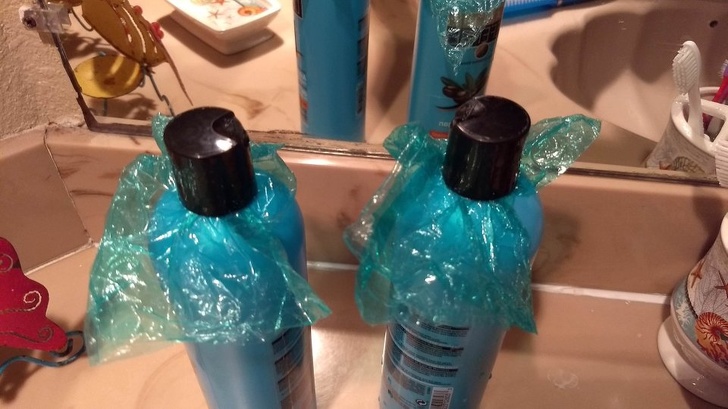 13. Use shower caps as shoe bags
14. Contact lens cases are great for travel size cleansers and creams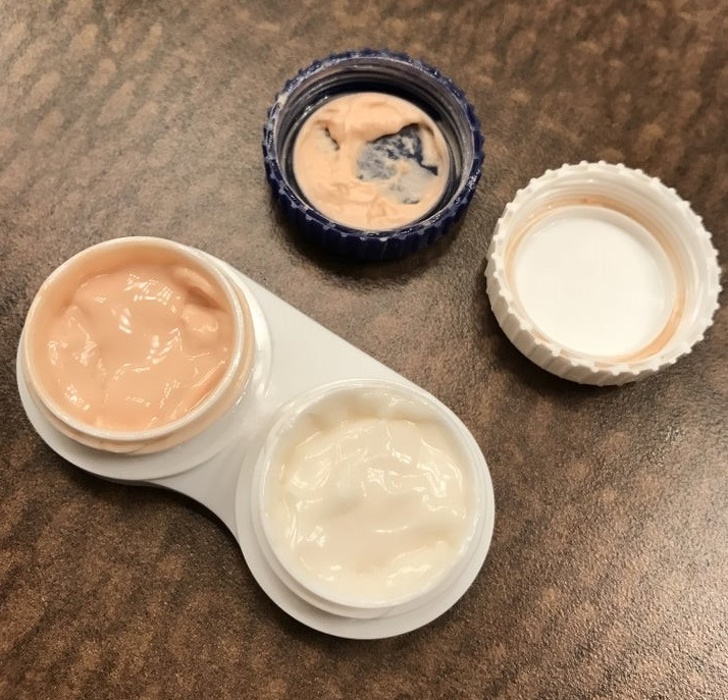 15. Use the ironing board as an extra table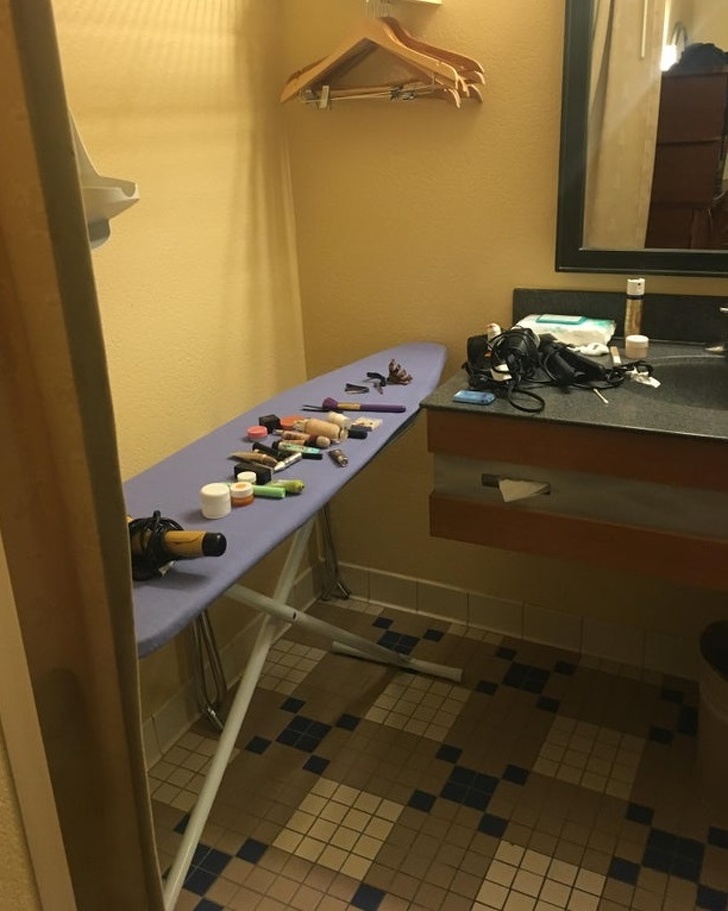 16. Use a pill box to carry jewelry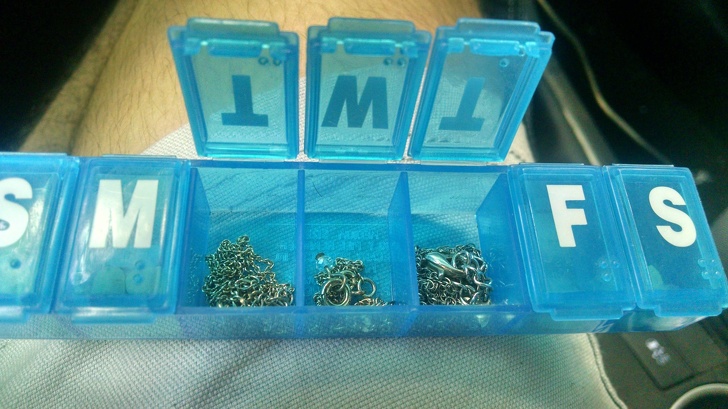 17. How to heat your takeaway if there's no microwave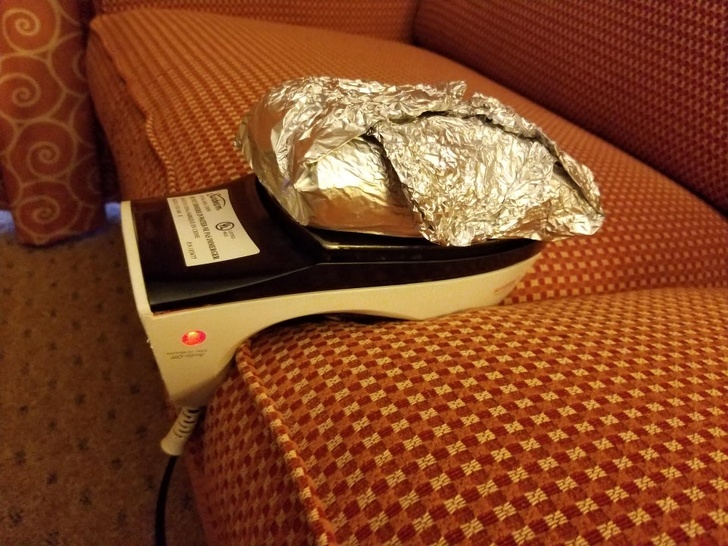 18. Glasses cases are great for organising cables
19. Use a face cloth as a soap dish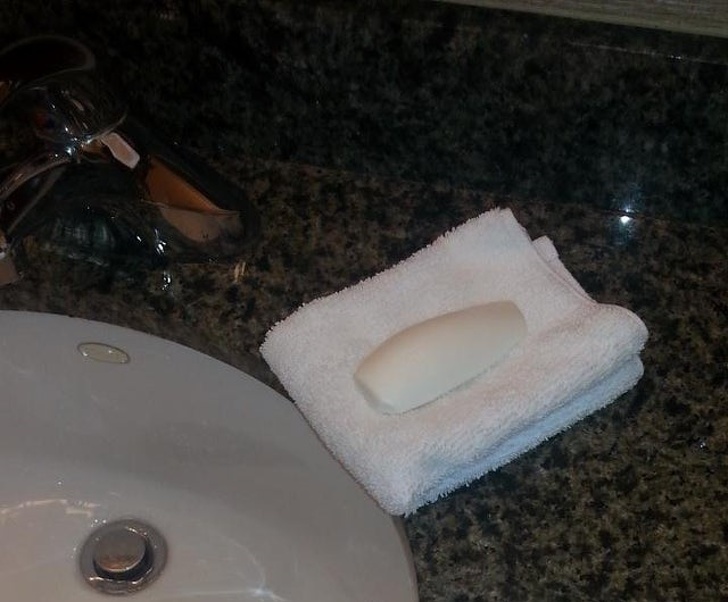 20. Use a mug to make a speaker!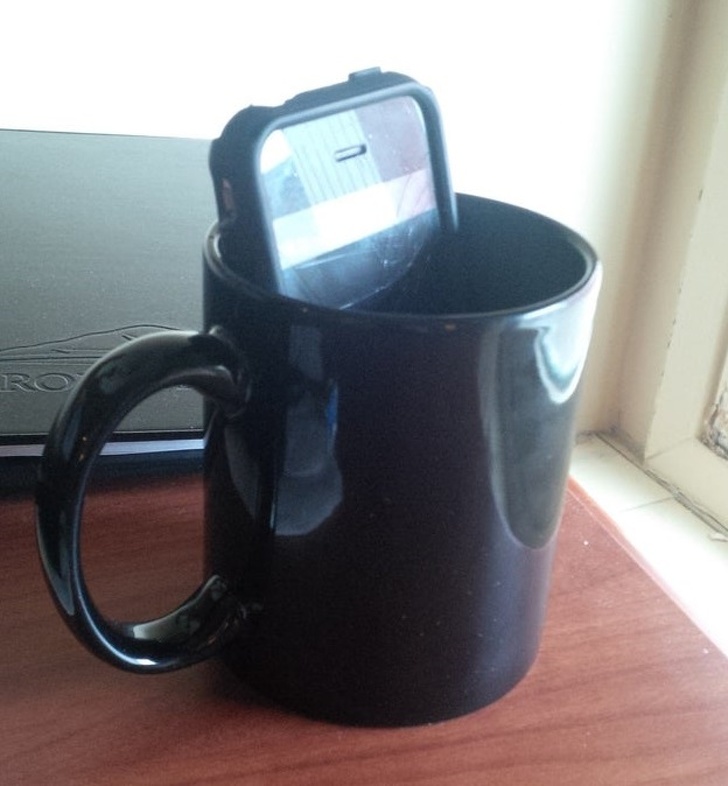 21. Turn the wash basin into a cooler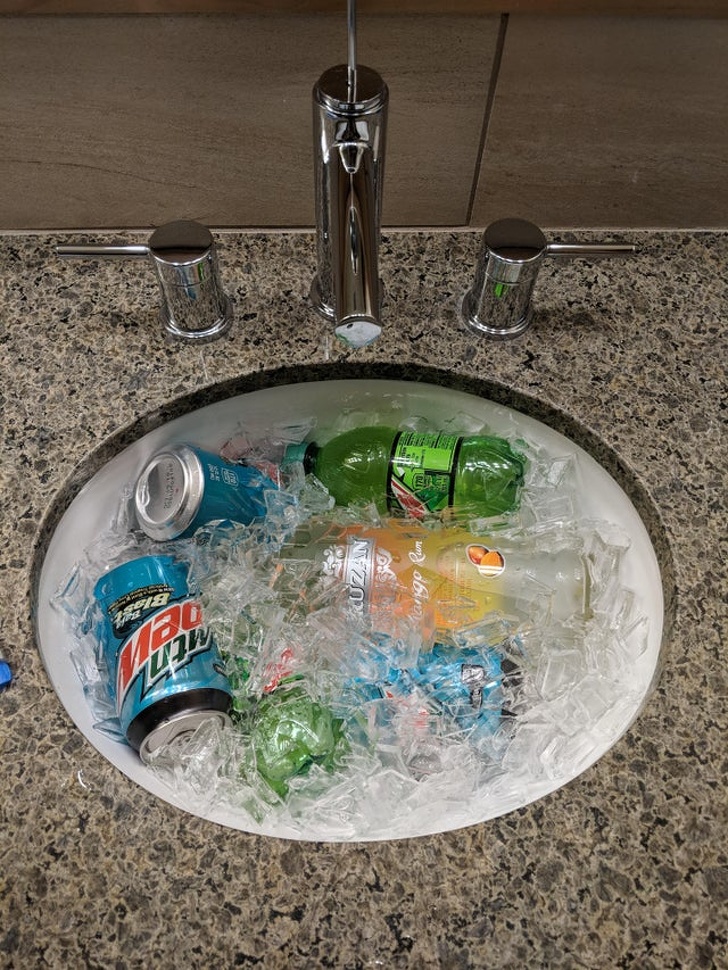 22. Create a temporary office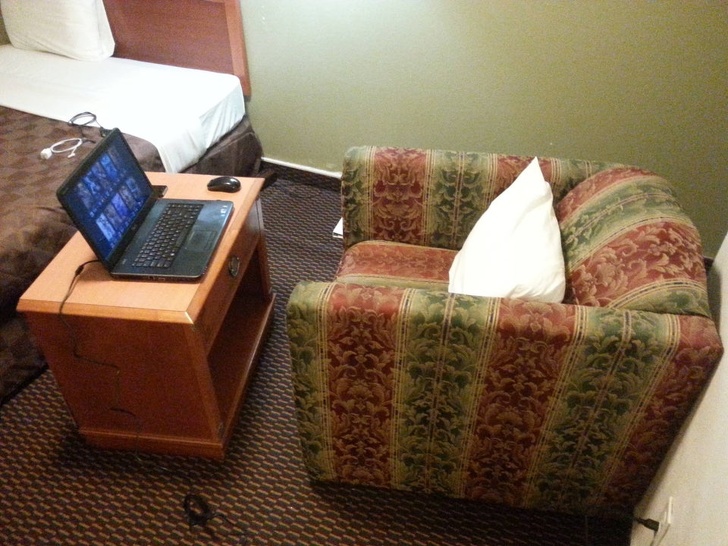 23. Attach your car key to your charger - you'll never lose it again!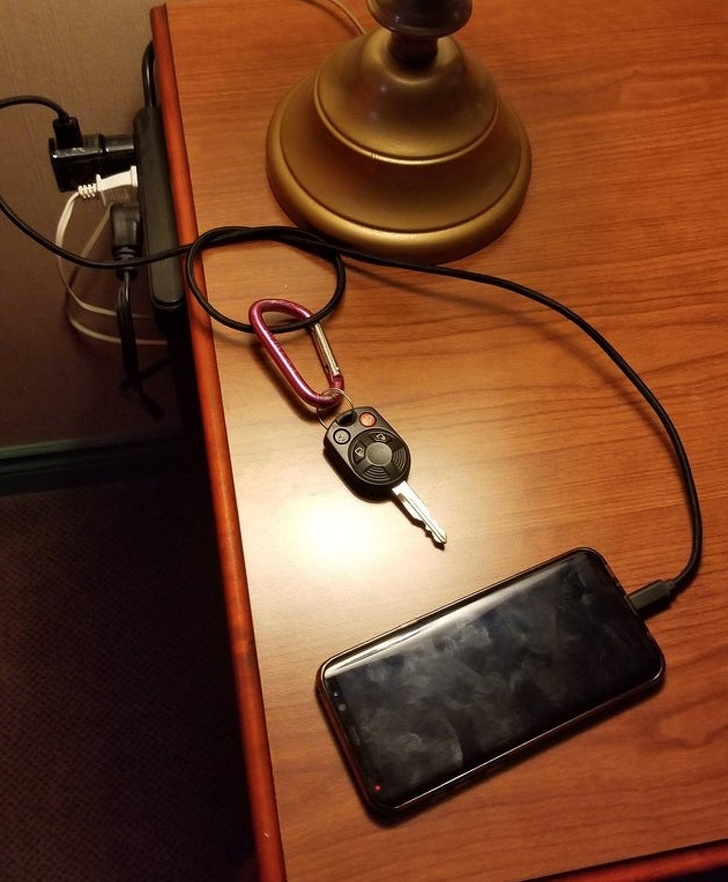 By Straker Julia
Writer
Passionate about writing, I write articles on the subjects that I love. Creativity and Animals themes are my favorites!