A little peek at the private lives of 12 Game of Thrones actors and actresses
It was 7 years ago that Game of Thrones blasted onto our screens, with its twisted plots, visceral action, state of the art special effects and awesome sets. And as each season ends we're left wondering what could possibly happen next as each waring family plots to take over the Iron Throne. With revenge, betrayal, lust and cunning schemes dominating every episode, we've now got to wait until 2019 to find out the fate of the 7 Kingdoms.

But what about the cast? We're so used to associating them with their character that we sometimes forget that they have a life outside of Westeros and Essos. Here's a closer look at the private lives of 12 leading cast members and their respective partners or families.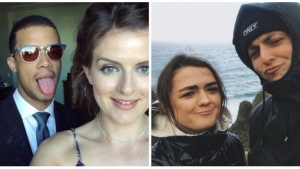 1. Kit Harington (Jon Snow) and Rose Leslie (Ygritte)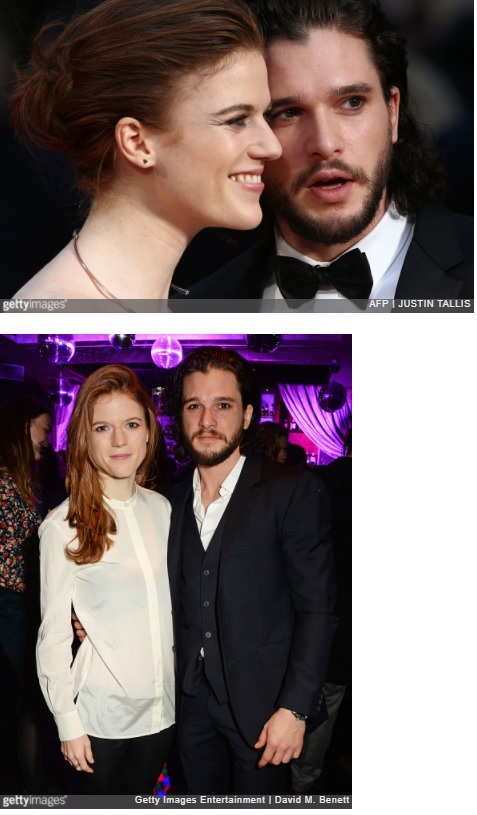 We all remember the gripping love-hate relationship between Ygritte and Jon Snow, but true love won when it came to their off-screen antics. The rumor mill started 6 years ago and they finally confirmed they were a couple in the spring of 2016. Often seen out together in public. Kit Harington recently admitted that he loved the scenes filmed in Iceland as it was then that his romance with Rose Leslie blossomed.
They've since become engaged and now we all want to know if the 31 year-old King of the North and his 30 year-old wildling bride will opt for a summer or winter wedding!
2. Peter Dinklage (Tyrion Lannister) and his wife, Erica Schmidt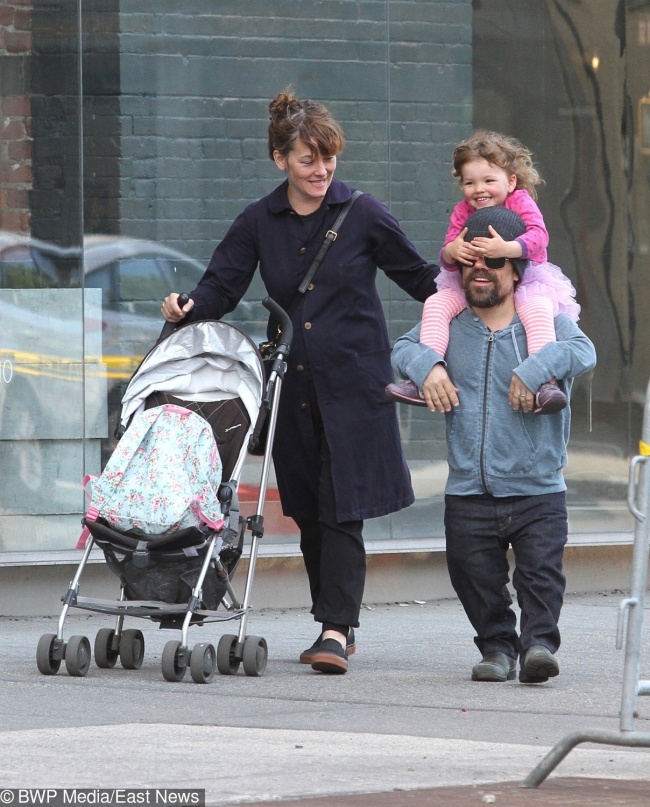 Despite his occasional drunken moments, the courageous, funny and intelligent Tyrion has become a firm favorite with fans. In real life 48 year-old Peter Dinklage is married to Erica Schmidt, a 42 year-old writer and director. They're parents to a 5 year-old daughter and Erica has just given birth to their second child. Although they guard their privacy, Peter does enjoy sharing photos of his little tribe on Instagram.
3. Jason Momoa (Khal Drogo) and Lisa Bonet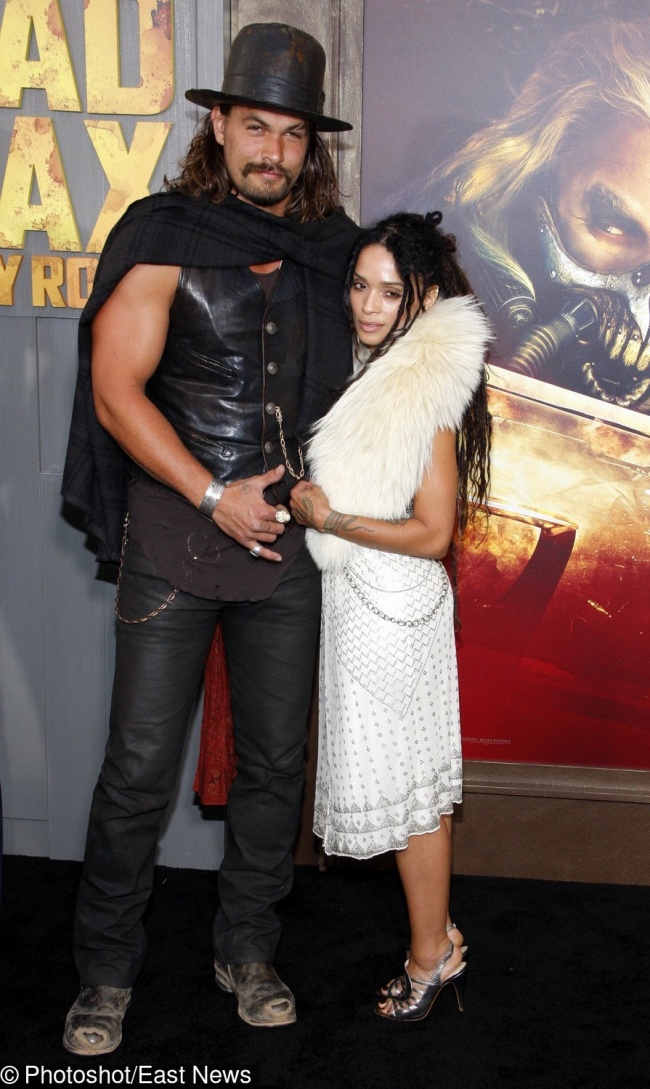 Khal Drogo, played by Jason Momoa, set many a heart aflutter and even though he died early on, barely an episode goes by without his name being mentioned. This Hawaiian hunk recently married long-term girlfriend Lisa Bonet (50), who he first spotted on TV when he was only 8! He told him mom that Lisa was 'the one' and that he would move Heaven and Earth to be with her for the rest of his life. He's clearly a man of his words and apparently only told Lisa after they'd had two kids. With their relationship going as strong as ever, Khal has clearly found his real-life Khaleesi!
4. Gwendoline Christie (Brienne de Tarth) and Giles Deacon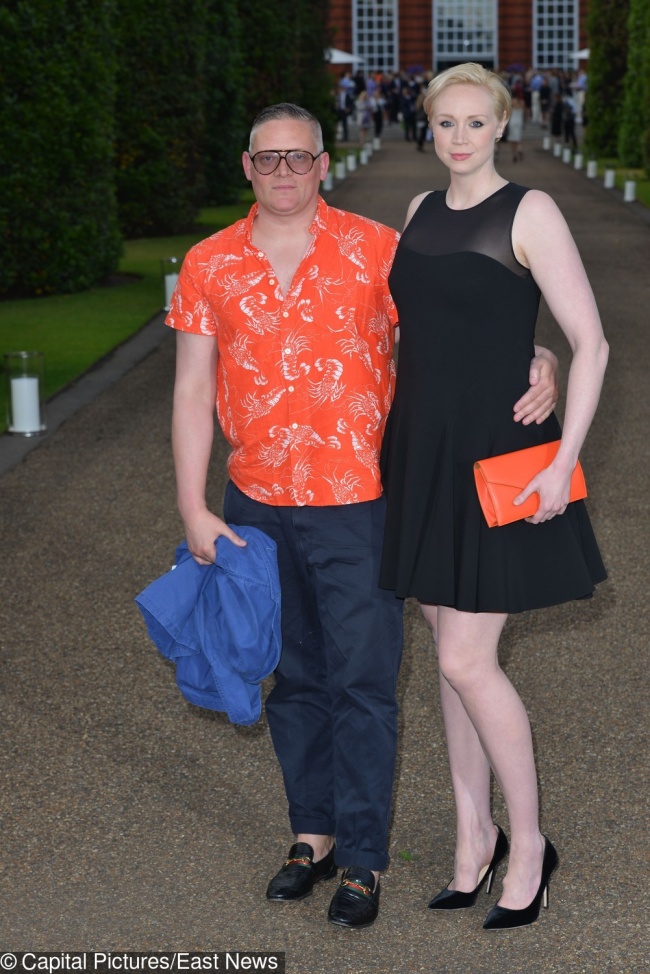 Gwendoline Christie plays the loyal, slightly masculine Brienne de Tarth. In real life Gwendoline is also a woman to be reckoned with: a stylish philanthropist and outspoken feminist she's currently dating fashion designer Giles Deacon, who's famous for his royal connections.
Gwendoline is also Giles's muse and was the inspiration for his first haute couture collection. She, in return, is his biggest fan and speaks highly of his artistic flair. Their mutual respect is as strong as their love, providing the perfect foundation for a long-term relationship.
5. Nikolaj Coster-Waldau (Jaime Lannister) and his wife, Nukaaka Coster-Waldau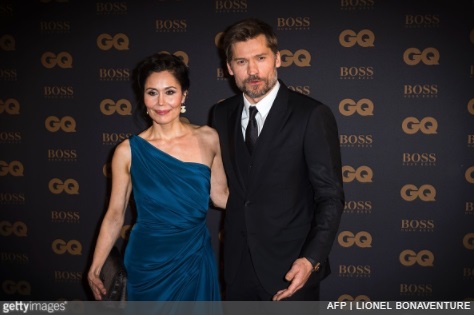 Danish Nikolaj (47) was cast as Sir Jaime Lannister when he was 41 and immediately threw himself into the role. He's married to singer/actress and former Miss Greenland Nukaaka Coster-Waldau (46). They have two teenage daughters and live a quiet life in Copenhagen, away from the glare of cameras. Nukaaka admitted that she's never watched Game of Thrones, but she promised her mother-in-law that one day they'll sit down together and binge watch the entire series.
6. Aidan Gillen (Petyr Baelish) and Camille O'Sullivan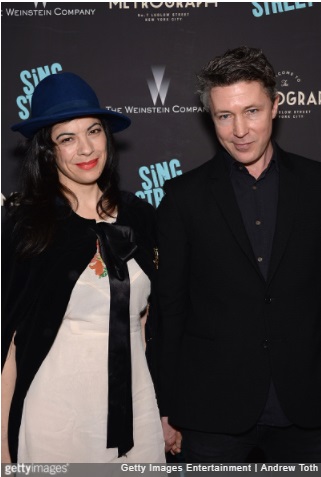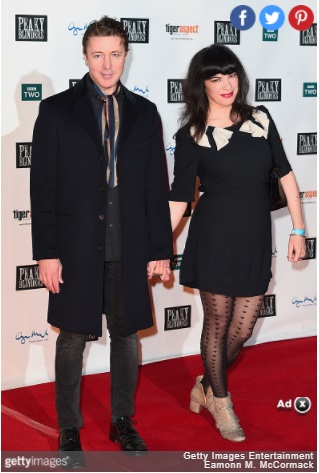 Littlefinger AKA Petyr Baelish is a manipulative character that Irish actor Aidan Gillen plays to perfection! This 49 year-old loves playing bad guys because their tortured souls make them more interesting. Aidan attributes his success to his wife and two kids who stood by his side until the relationship broke down in 2009. Since then he started dating Irish singer Camille O'Sullivan and although they're often seen out together in public, they spend most of their time avoiding the celebrity spotlight.
7. Carice Van Houten (Melisandre) and Guy Pearce
The powerful and seductive Red Woman is played by the Dutch actress and singer Carice Van Houten who is currently dating Australian hunk Guy Pearce. They live in Europe, which she prefers to the racy Hollywood life, and the couple recently welcomed their first child.
8. Kristofer Hivju (Tormund Giantsbane) and his wife, Gry Molvaer Hivju
Fiery Tormund Giantsbane is a red-bearded wildling played by 39 year-old Norwegian actor, producer and writer Kristofer Hivju. Unlike his tempestuous character, Hivju is a loving husband and father to two kids. In 2015 he married his long-term love Gry Molvaer and often invites his family to join him on set.
He frequently refers to his family on his social media and despite the occasional disagreement, it's clear how much he adores the three girls in his life!
9. Jacob Anderson (Grey Worm) and Aisling Loftus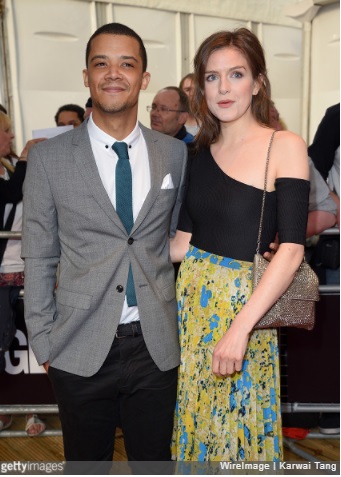 Strong and loyal Grey Worm is totally devoted to his Khaleesi, even if he's not that demonstrative. He's played by actor/singer-songwriter Jacob Anderson who's also begun to forge a career as a record producer. He's been dating English actress Aisling Loftus for 5 years and says he's never met anyone so kind-hearted in his life. They never run out of things to talk about and suffice to say that their future is looking as rosy as ever!
10. Iain Glen (Jorah Mormont) and Charlotte Emmerson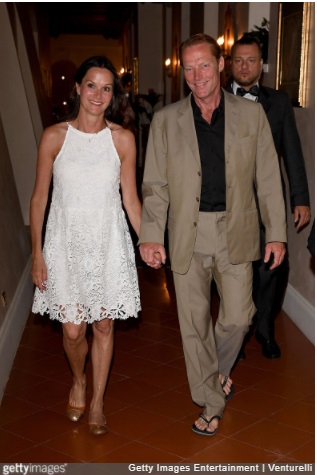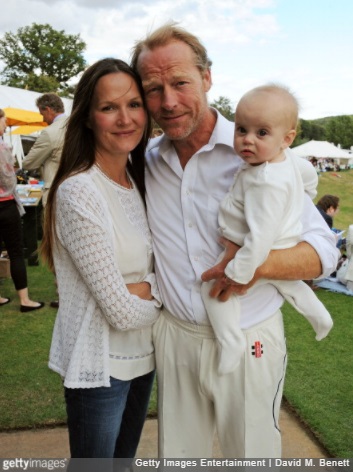 Jorah Mormont, the Mother of Dragon's devoted right-hand man, is played by the Scottish actor Iain Glen. He's been with the English actress Charlotte Emmerson for 11 years and they're parents to 2 children. A highly talented piano and guitar player, Glen has frequently been cast in musical comedies and starred alongside Nicole Kidman in Martin Guerre.
11. Sophie Turner (Sansa Stark) and her fiancé, Joe Jonas
This 21 year-old actress were a mere 15 when she took on the role of Sansa Stark. She got engaged to 28 year-old actor/singer Joe Jonas of Jonas Brothers fame last October and they 'started a family' by welcoming a Husky into their home!
12. Maisie Williams (Arya Stark) and Ollie Jackson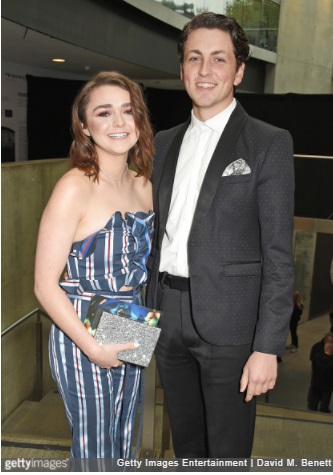 Co-stars and close friends Maisie Williams and Sophie Turner both launched their acting careers with Game of Thrones and off-set Maisie has been dating Ollie Jackson for a couple of years. Unlike other partners on this list, Ollie isn't a celebrity and met Maisie at school. You just have to browse their social media to see how well these two get on!
So which one of these couples is your favorite and why do you think they're a match made in Heaven? Share your comments with us below!

By Straker Julia
Writer
Passionate about writing, I write articles on the subjects that I love. Creativity and Animals themes are my favorites!