A veterinarian saddened that he had to euthanize a dog sends a touching letter to the family
Veterinarians treat all sorts of animals for all sorts of reasons on a daily basis. But that doesn't mean they aren't emotionally affected, despite being "used to" their jobs.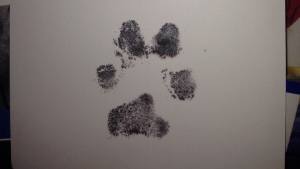 When a pet falls seriously ill, some heartbreaking decisions have to be taken; the loss of a much-loved pet can be devastating and take a long time to process.
The family of a 10-year-old male Labrador felt this pain when their beloved dog had to be euthanized. And yet, afterwards, their sorrow was alleviated a bit by the caring veterinarian who put their dog to sleep. The Mirror published an article on this touching tale.
Kind words
The veterinarian took the time to send the family a lovely poem. Set on a white background, it reads:
The tide recedes but leaves behind
Bright seashells on the sand.
The sun goes down, but gentle
Warmth still lingers on the land.
The music stops but echoes on in
Sweet soulful refrains.
For every joy that passes, something
Beautiful remains
A paw print concludes the message, as if signed by their much-missed pet.
These poignant lines moved users to tears when they were shared on Reddit. Many showed their support in the comments: "I am amazed at how thoughtful and touching this gesture is. But the pawprint made me sad." and "Thank you for making an adult man cry." Others recount their personal experiences in long, moving comments.
This veterinarian's note adds a human touch to the sad process of euthanasia, which can be very hard for pet owners to deal with. Thanks to this caring gesture, the veterinarian helped the family move on.

By Straker Julia
Writer
Passionate about writing, I write articles on the subjects that I love. Creativity and Animals themes are my favorites!